My daughter starts school today. Technically, it's Mother's Day Out… but this momentous occasion got me thinking about going back to school… which lead to me considering breakfast and lunch ideas for kids as they head out the door this fall.
To celebrate the new school year, I put together an extensive list that includes 45 different smoothies for both kids and adults to enjoy!
To make things even easier — because let's be real, mornings can be bonkers! — I've broken the different recipes down into categories.
And I want to try them all this school year, even though I'm not in school and haven't been in school for years.
Y'all ready?
Let's do this…
Fruit Smoothies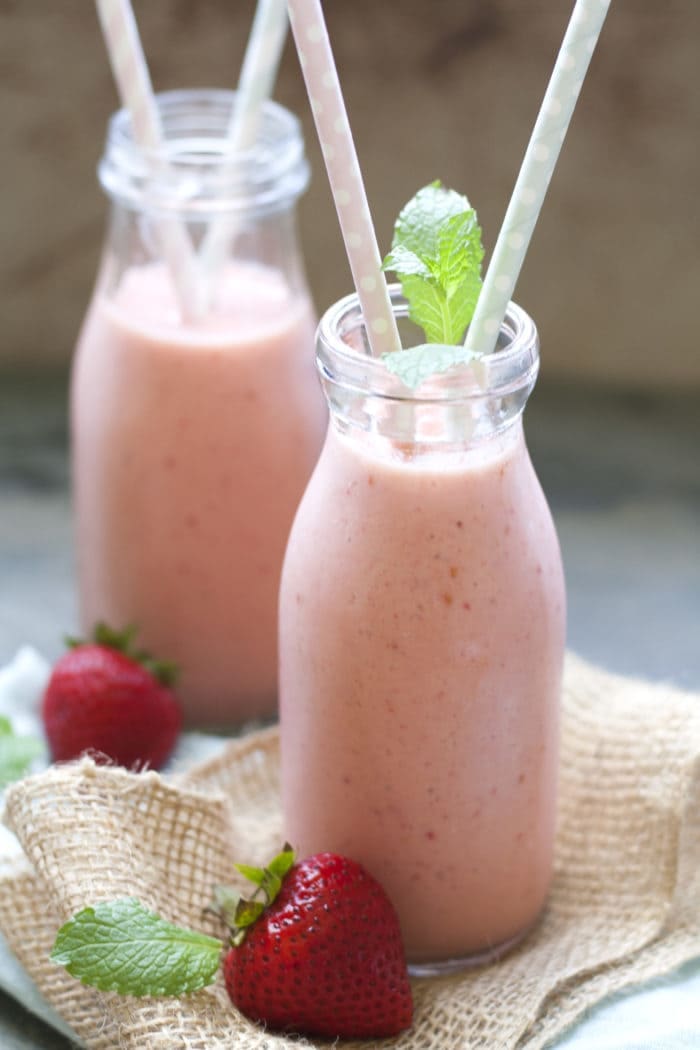 Coconut Pineapple Smoothie from Pack Momma
Strawberry Shortcake Smoothie from Platings and Pairings
Mango Chia Seed Smoothie from Beaming Baker
Nourishing Whole Grain Smoothie with Pears, Blueberries and Bananas from Home and Plate
Peach Banana Pineapple Berry Smoothie from The Secret Ingredient Is
Strawberry Hemp Milkshake from Vegetarian Gastronomy
Strawberry Orange Sunrise Smoothie from The Speckled Palate
Super Sprouted Oat Smoothie from The Worktop
Wonderland Smoothie from The Petite Cook
Veggie-Centric Smoothies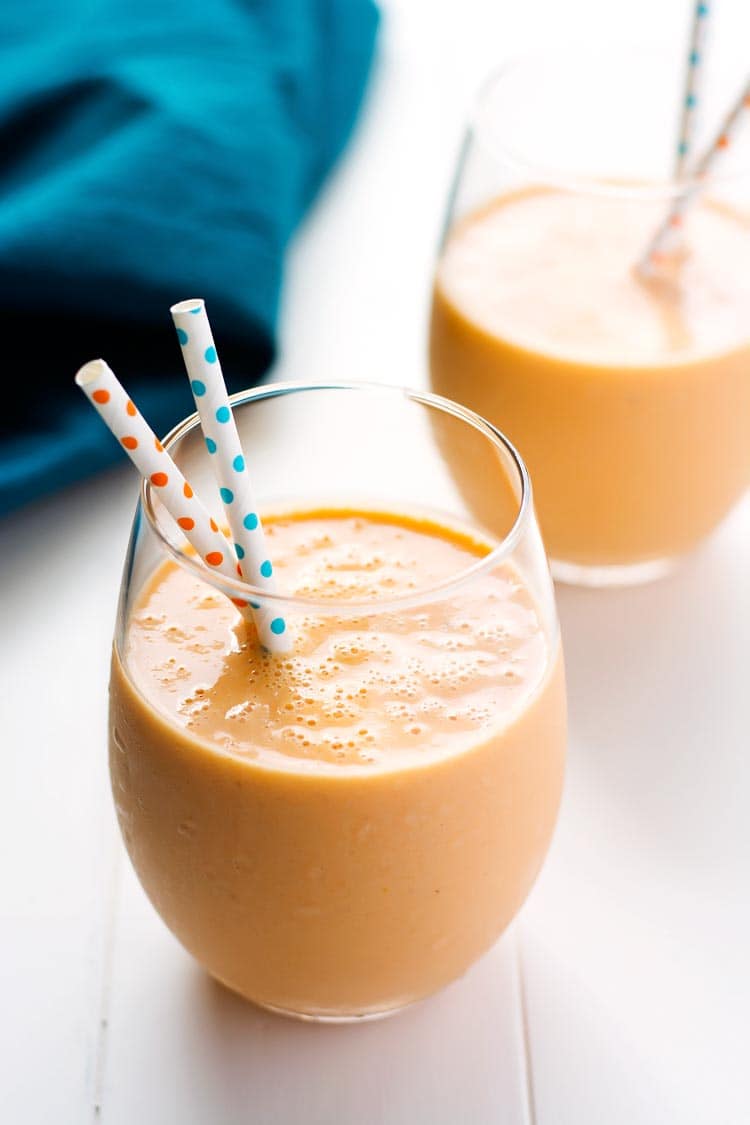 Orange Carrot Smoothie from Kitchen Gidget, as shown above
Coconut Water Smoothie from Plated Cravings
Sweet Potato Smoothie from Ready to Yumble
Tropical Pineapple Carrot Smoothie from Peas and Crayons
Vegan Pea Protein Strawberry Banana Spinach Smoothie from Veggies Don't Bite
Green Smoothies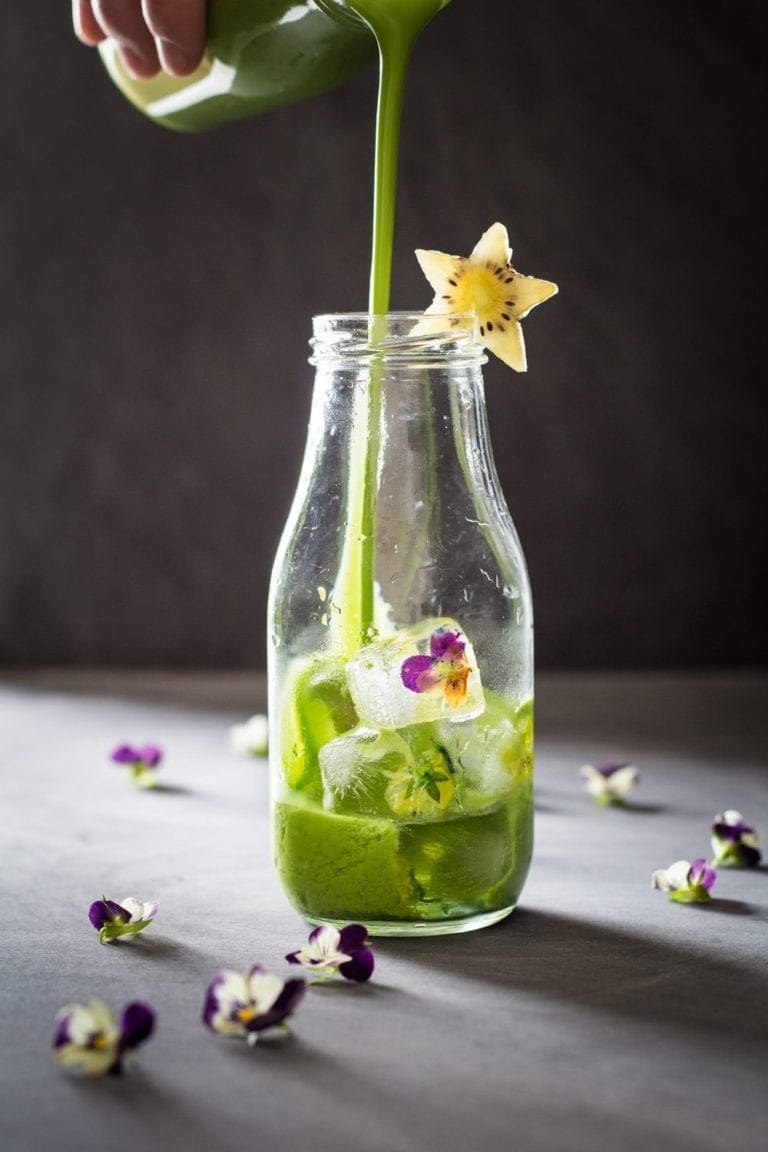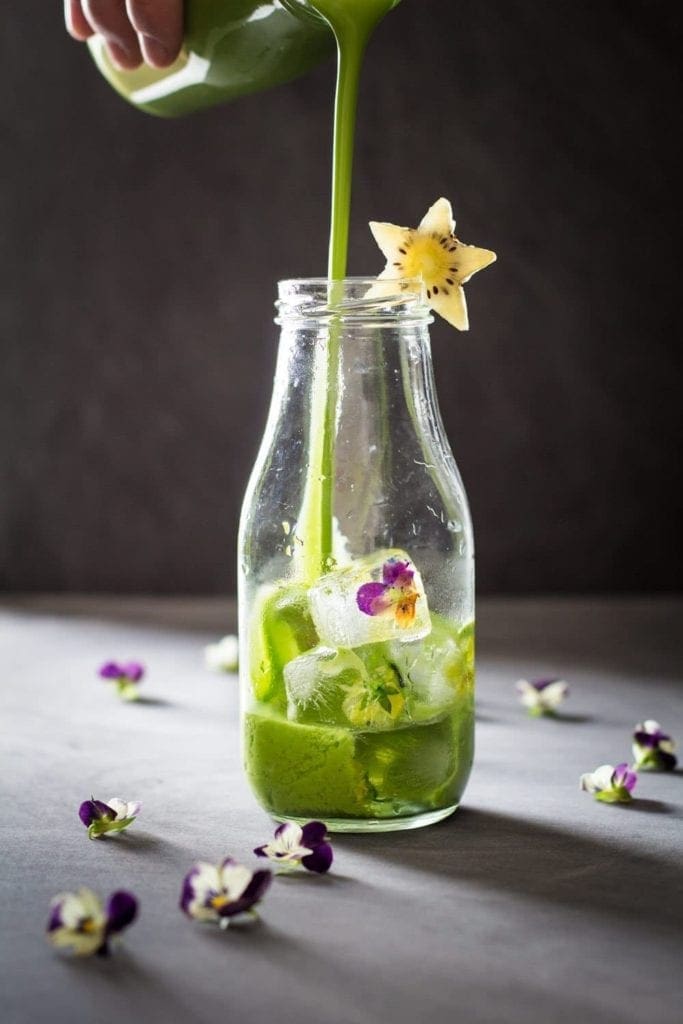 Green Smoothie for Kids from Green Healthy Cooking, as shown above
Cherry Spinach Smoothie from Cooktoria
The Best Tropical Green Smoothie from Domesticate Me
Going Green Smoothie from A Virtual Vegan
Grandma Miller's Kale Fruit Smoothie from Domestically Blissful
Kale Mango Pineapple Smoothie from Savory Tooth
Orange Vanilla Spinach Smoothie from The Organic Dietitian
Pineapple Mango Ginger Green Smoothie from Blossom to Stem
Superfood Protein Green Smoothie from The Clean Eating Couple
The Ultimate Green Smoothie from The New Baguette
Breakfast-that-tastes-like-DESSERT Smoothies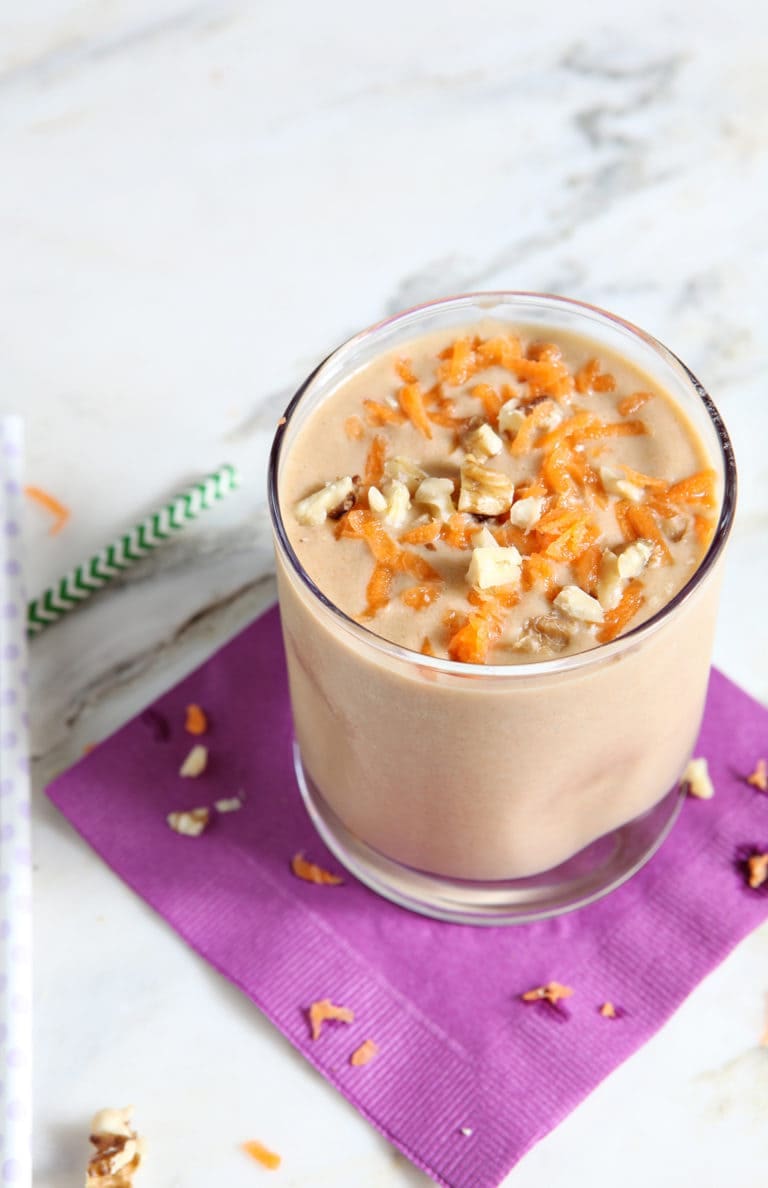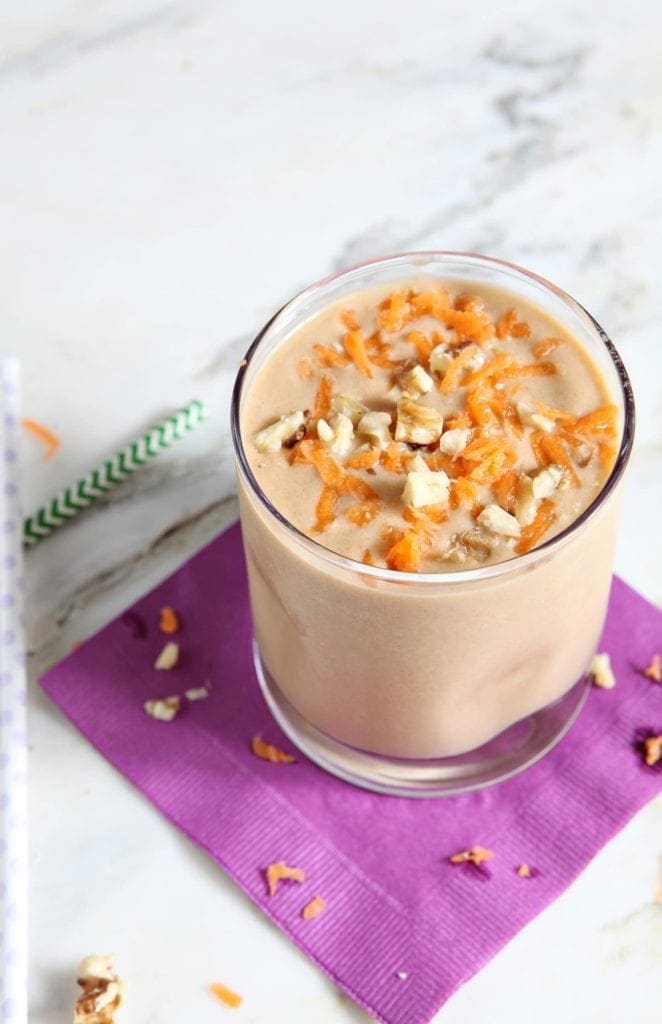 Vegan Carrot Cake Smoothies from The Speckled Palate, as shown above
Caramel Apple Smoothie from A Joyfully Mad Kitchen
Earl Grey Tea Infused Cocoa Smoothie from Midlife Croissant
Energizing Chocolate Smoothie from Cooktoria
Healthy Chocolate Smoothie from A Virtual Vegan
Oatmeal Nutella Smoothie from Naive Cook Cooks
Peanut Butter Banana Chocolate Smoothie from Lauren Caris Cooks
Peanut Butter Cup Protein Smoothie from Strength and Sunshine
Salted Caramel Cashew Cacao Chunk Smoothie from Veggies Don't Bite
Snickerdoodle Smoothie from Spabettie
Smoothie Bowls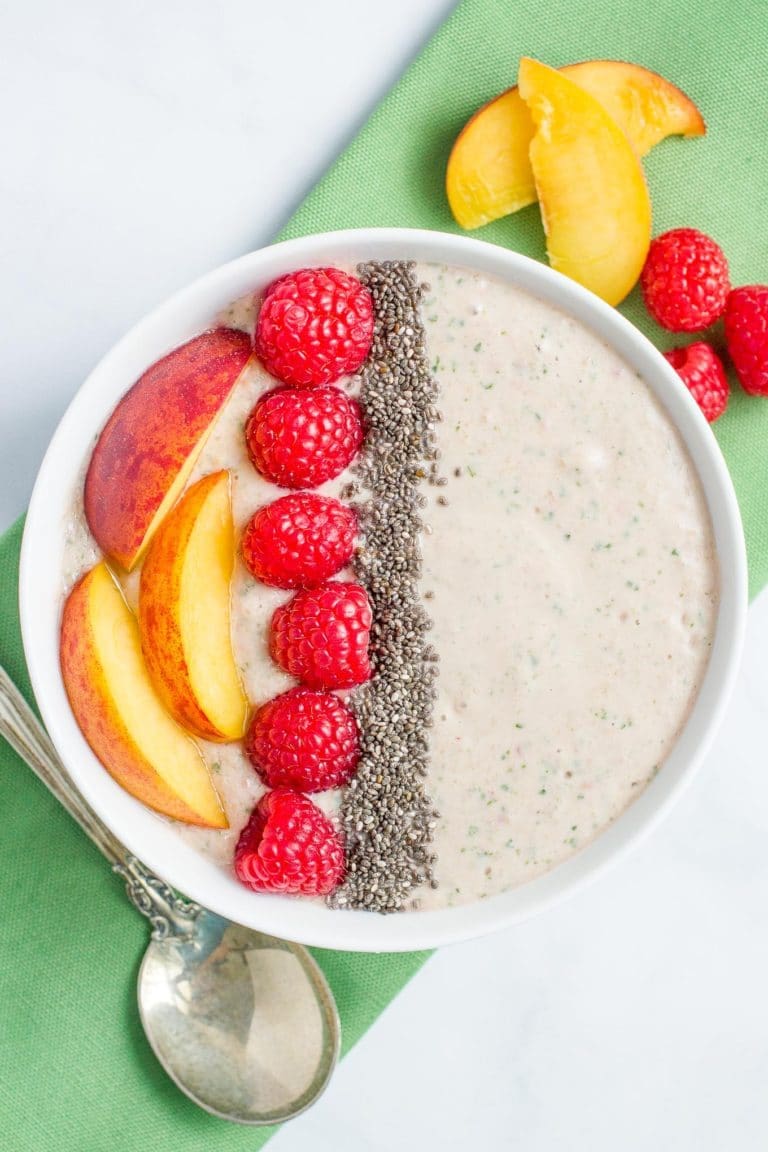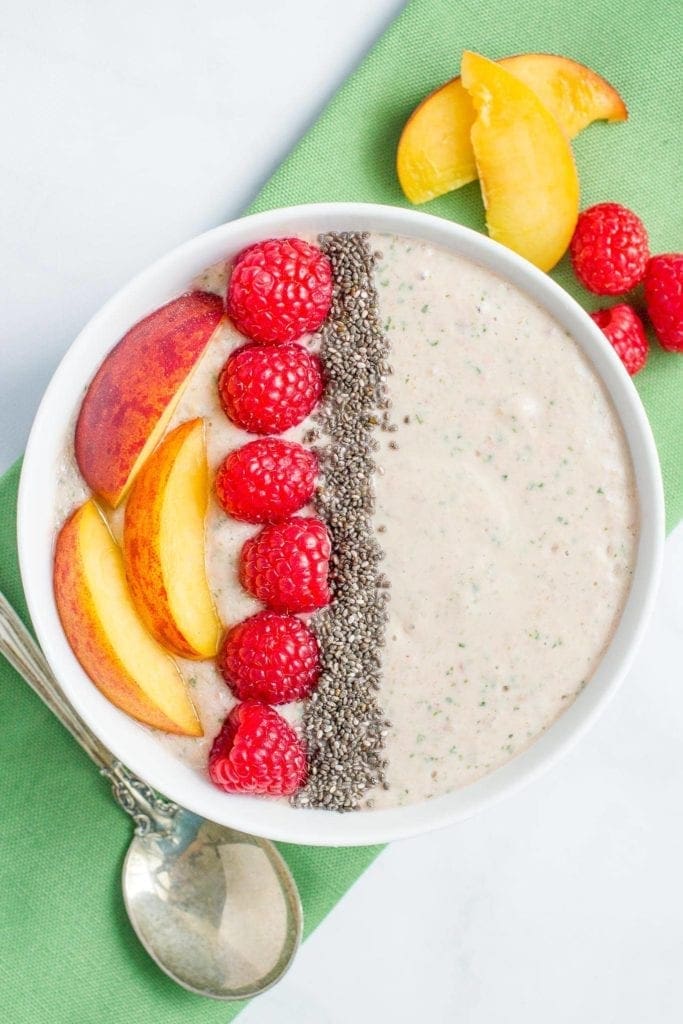 Peach, Raspberry, Spinach Smoothie Bowl from Family Food on the Table, as shown above
Dragonfruit Pitaya Bowls from A Side of Sweet
Green Smoothie Bowl from Feast + West
Immune-Boosting Friendship Smoothie Bowls from Strength and Sunshine
Mango Smoothie Bowl from Hola Croqueta
Oatmeal Cookie Superfood Smoothie Bowl from Daily Appetite
Pineapple Sunshine Smoothie Bowls from I Say Nomato
Vegan Apple Pie Smoothie Bowl from Made by Luci
Wild Blueberry and Apple Crumble Smoothie Bowl from Caroline's Cooking
…
Which one of these smoothies would you like to try?