Halloween is a day for ALL the sweets! If you're hosting folks for a gathering, I've compiled a list of Halloween recipes that will be enjoyed by a crowd!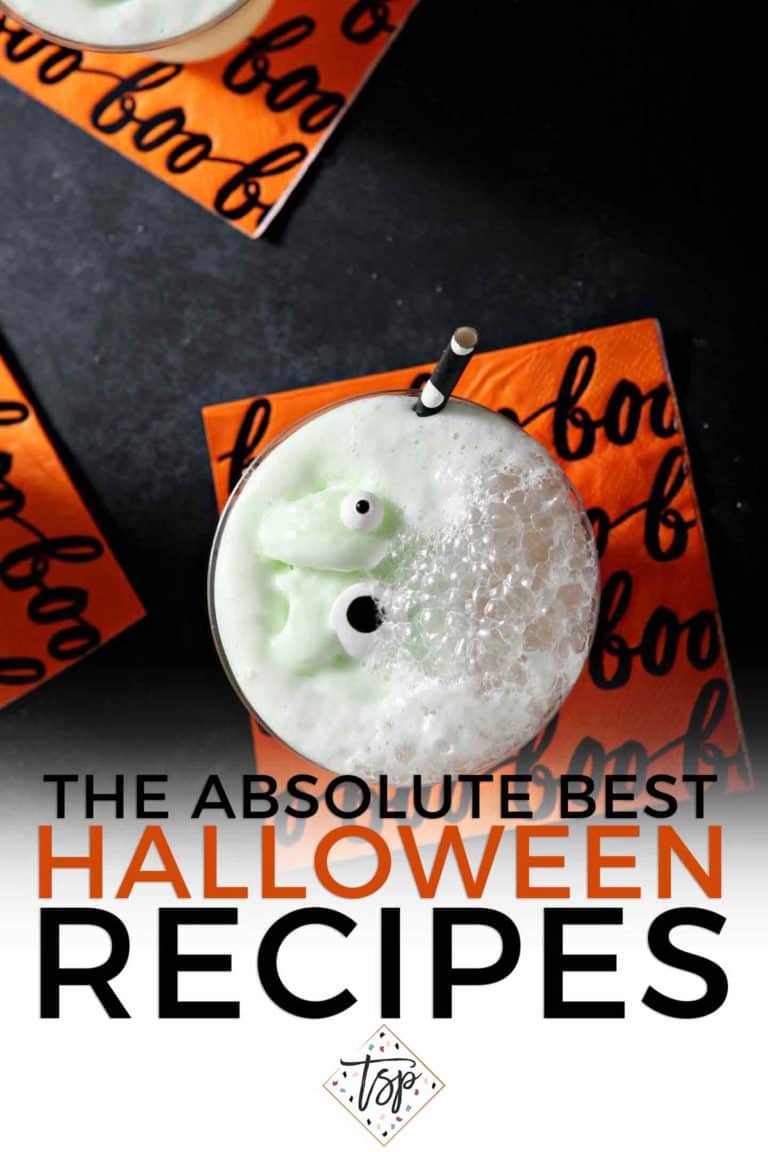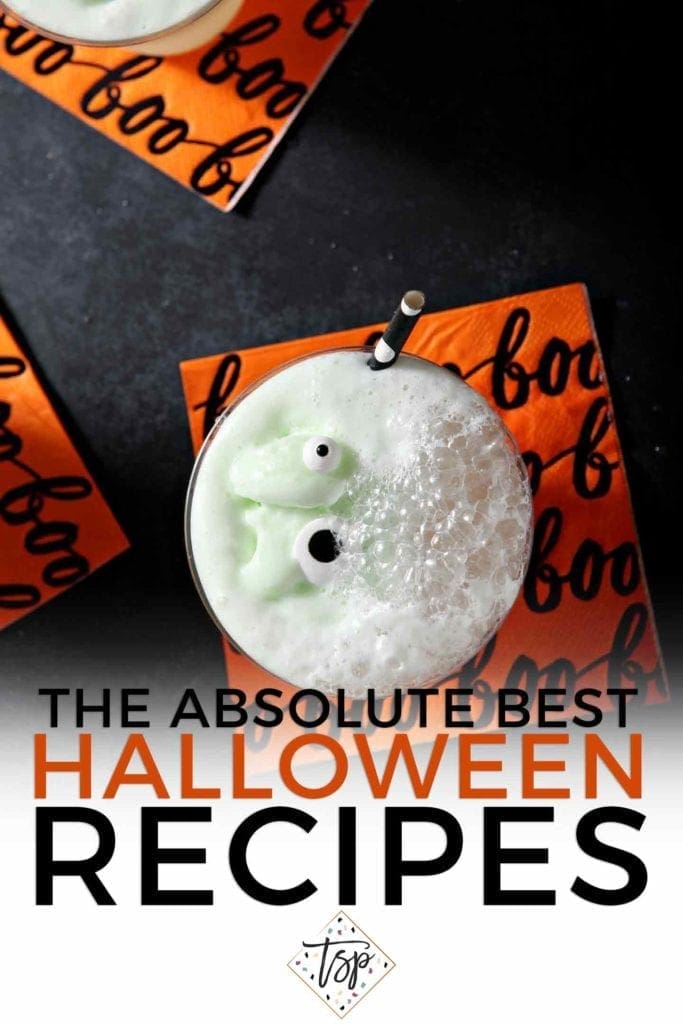 Oh, HALLOWEEN.
You either love it or you hate it, right?
I love it because of all the candy (and candy-centric goodness), but I know not all share my love for sweet treats.
If you're hosting folks this Halloween for a gathering or party of any sort, I've compiled a list of recipes that will be enjoyed by a crowd! And then broken them down by category so you can plan out your menu easily.
Halloween Breakfast Recipes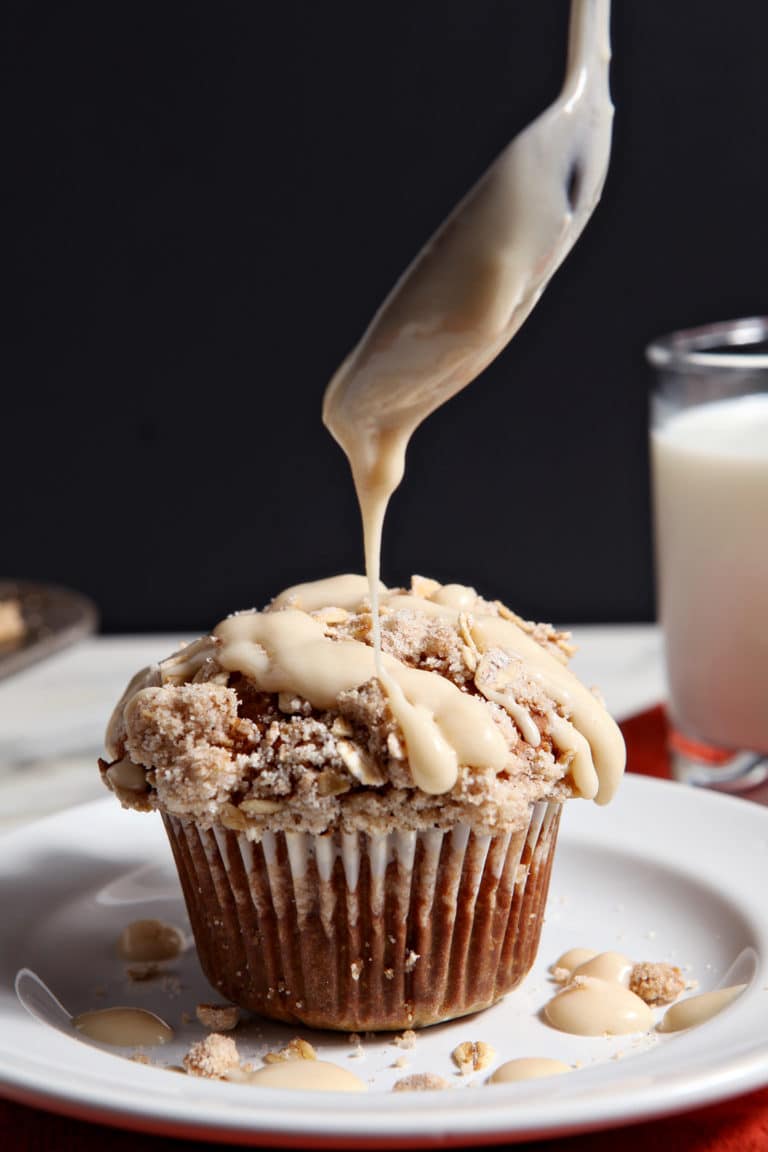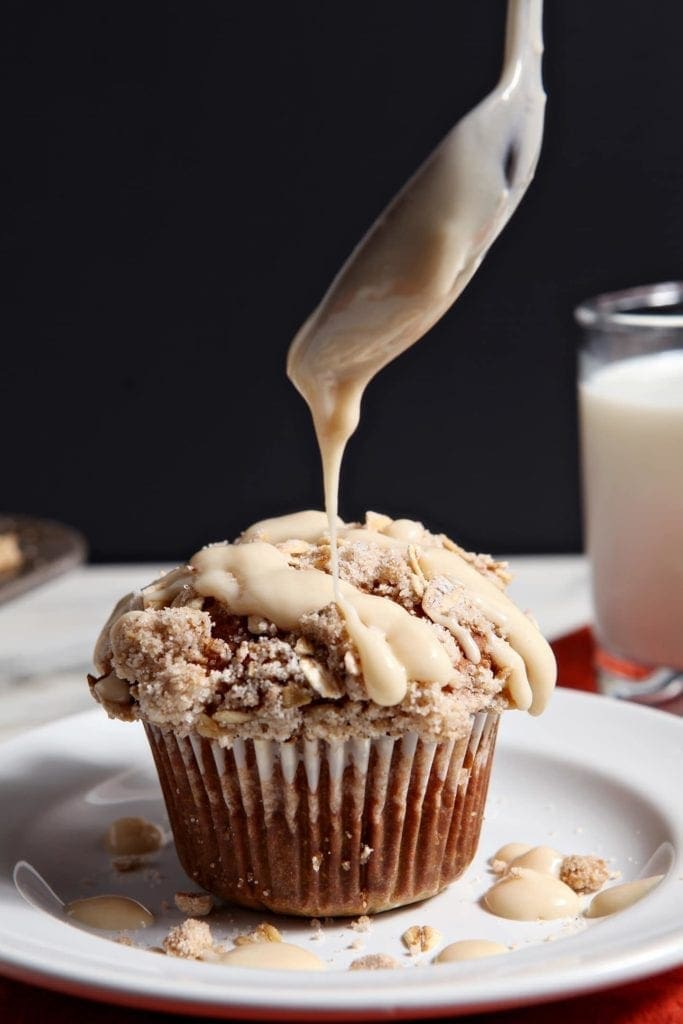 Pumpkin season is in full-swing, and we should celebrate with these decadent Pumpkin Brown Butter Streusel Muffins with Maple Cream Cheese Glaze.
Halloween Dessert Recipes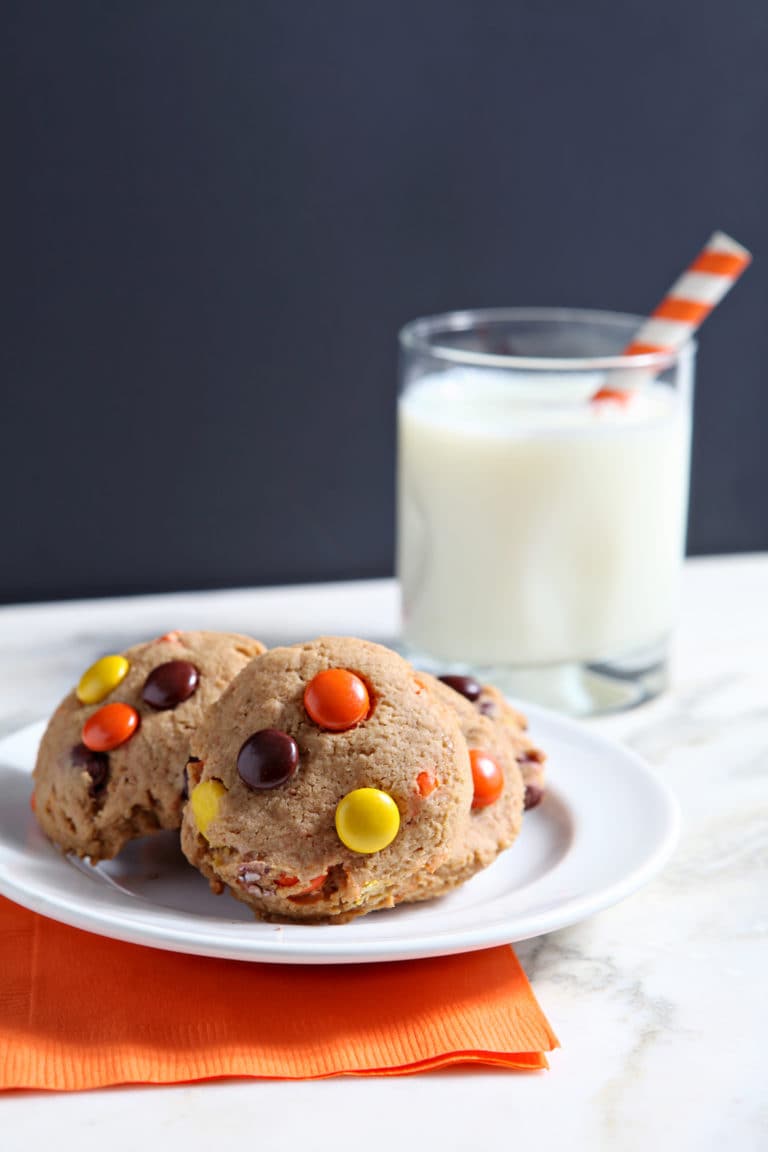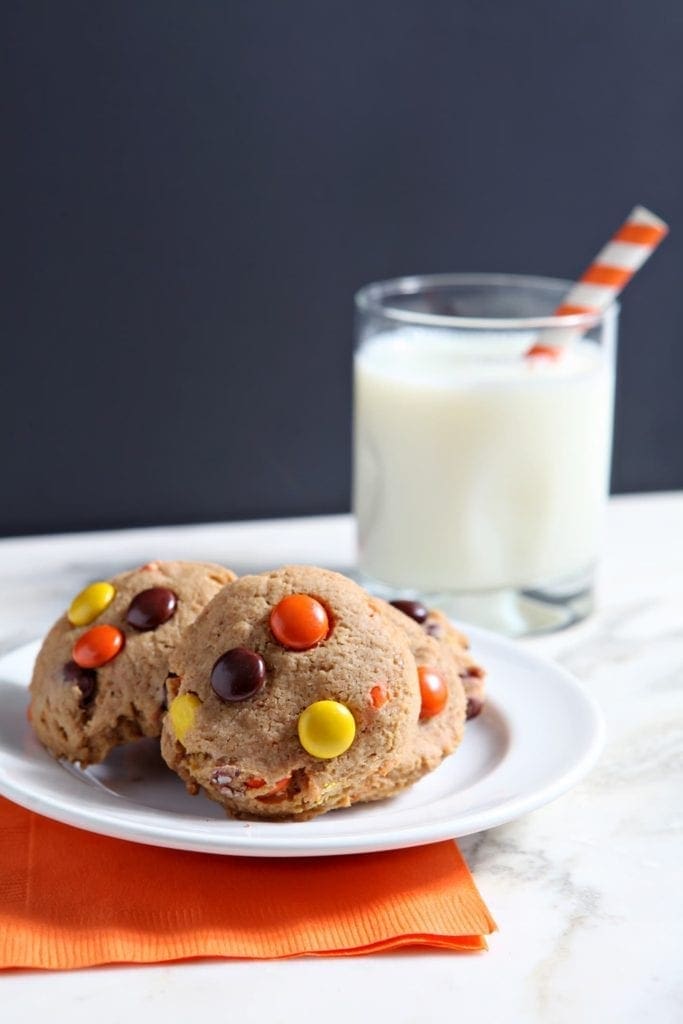 Rich peanut butter cookies, studded with Reese's Pieces candies, are the ultimate Halloween cookie. Crisp on the outside and soft on the inside, these sweets will be well-loved in any household whose inhabitants love peanut butter and chocolate.
Kid-Friendly Halloween Recipes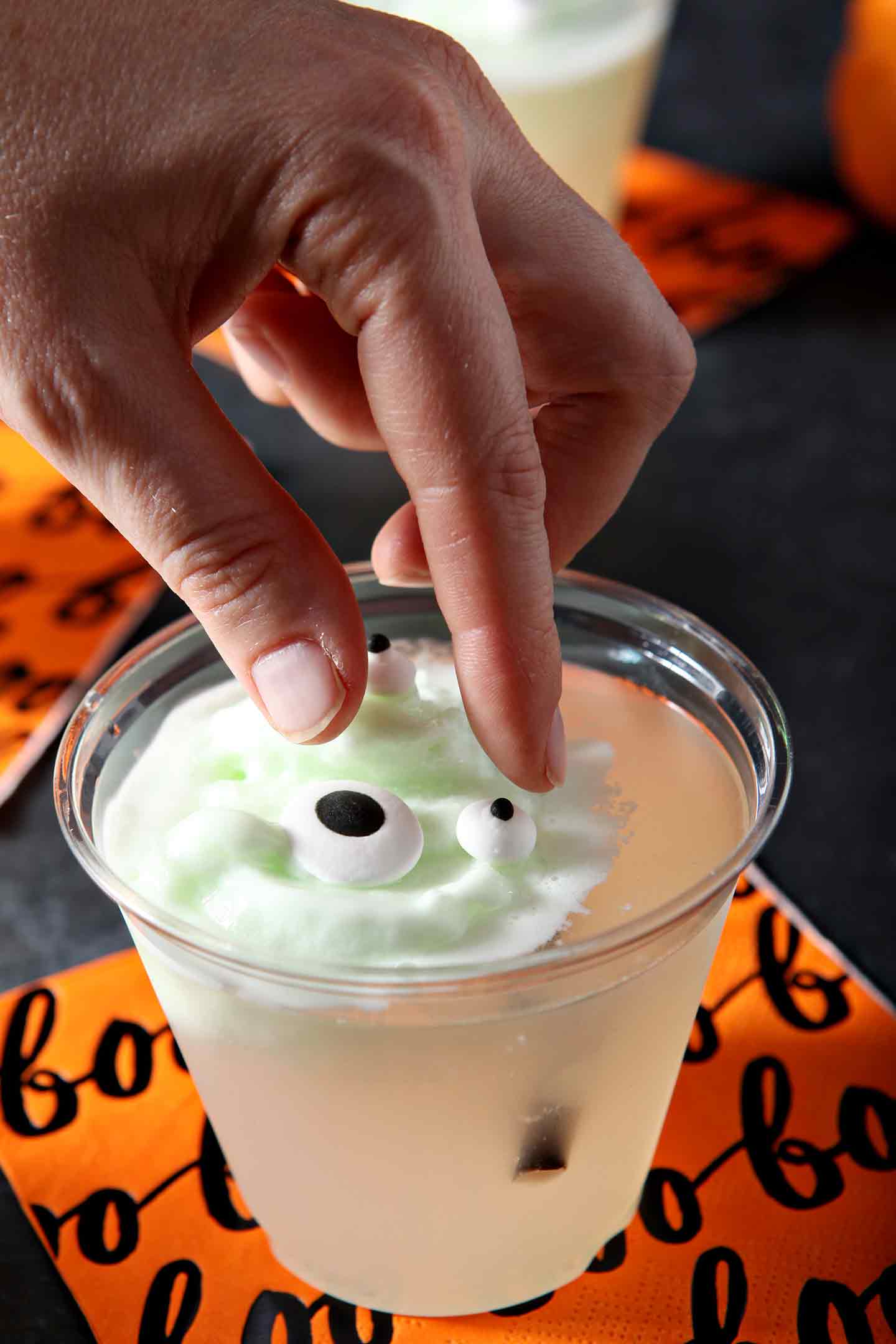 Kids and adults will love this festive Melting Monster Halloween Punch! Made with three simple ingredients, this lemon-lime mocktail is the perfect beverage to serve for various Halloween festivities.
Halloween Drink Recipes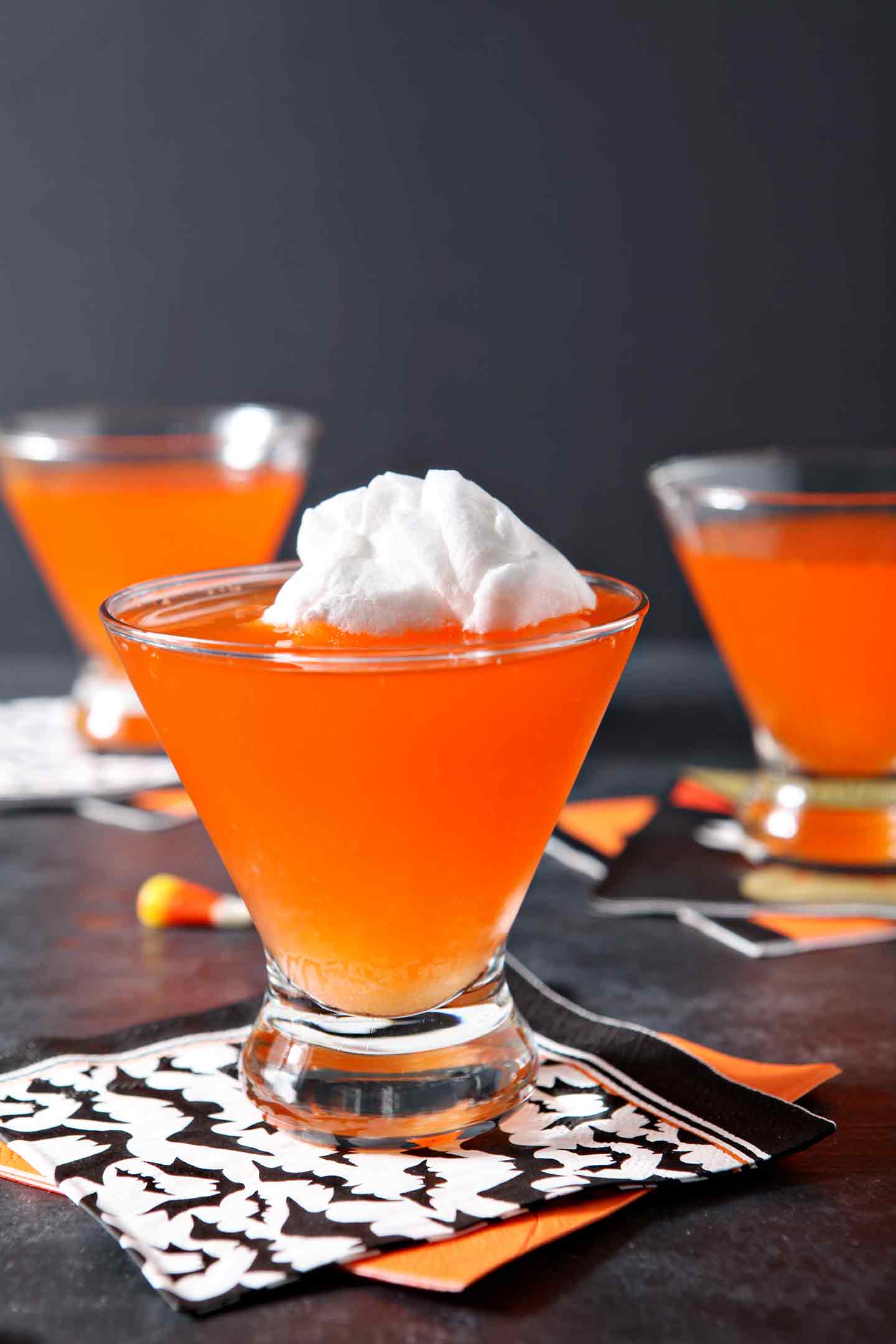 Celebrate Halloween in style by mixing up a Candy Corn Martini! This festive martini features homemade candy corn-infused vodka, ginger beer, pineapple juice and tonic water before it's garnished with cotton candy, which dissolves into the drink. Strong on candy corn flavors, this cocktail is perfect for anyone who enjoys a sweet drink. Make the infused vodka a few days before Halloween, and then serve to friends while you celebrate the holiday!