'Tis the season for parties and entertaining! Change up your appetizer game by offering guests 9 Easy Bruschetta Recipes for a Winter Party. These bread-based appetizers offer a wide variety and are the perfect handheld appetizer for guests to enjoy during a holiday or New Year's party.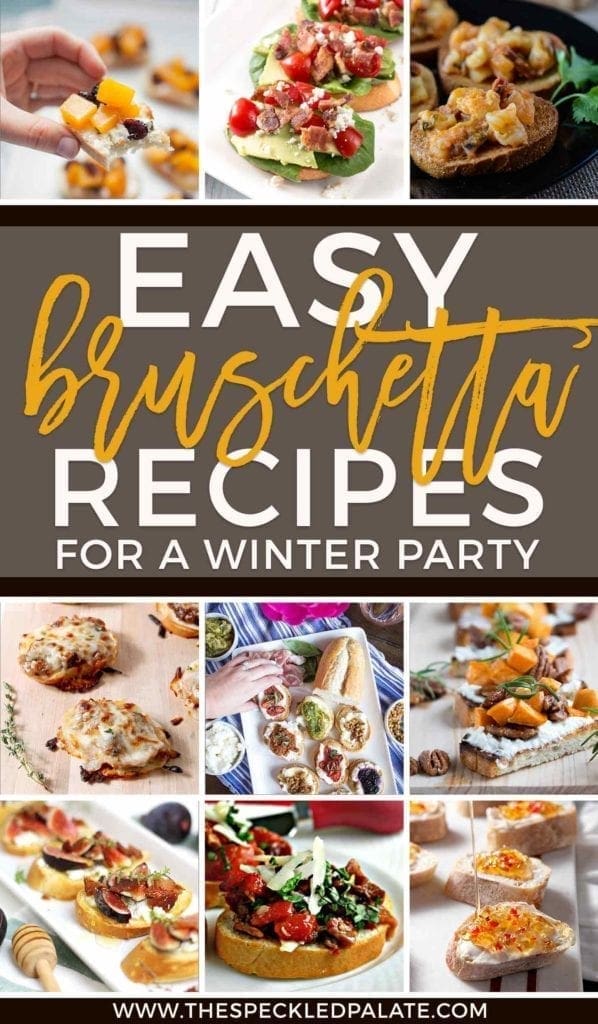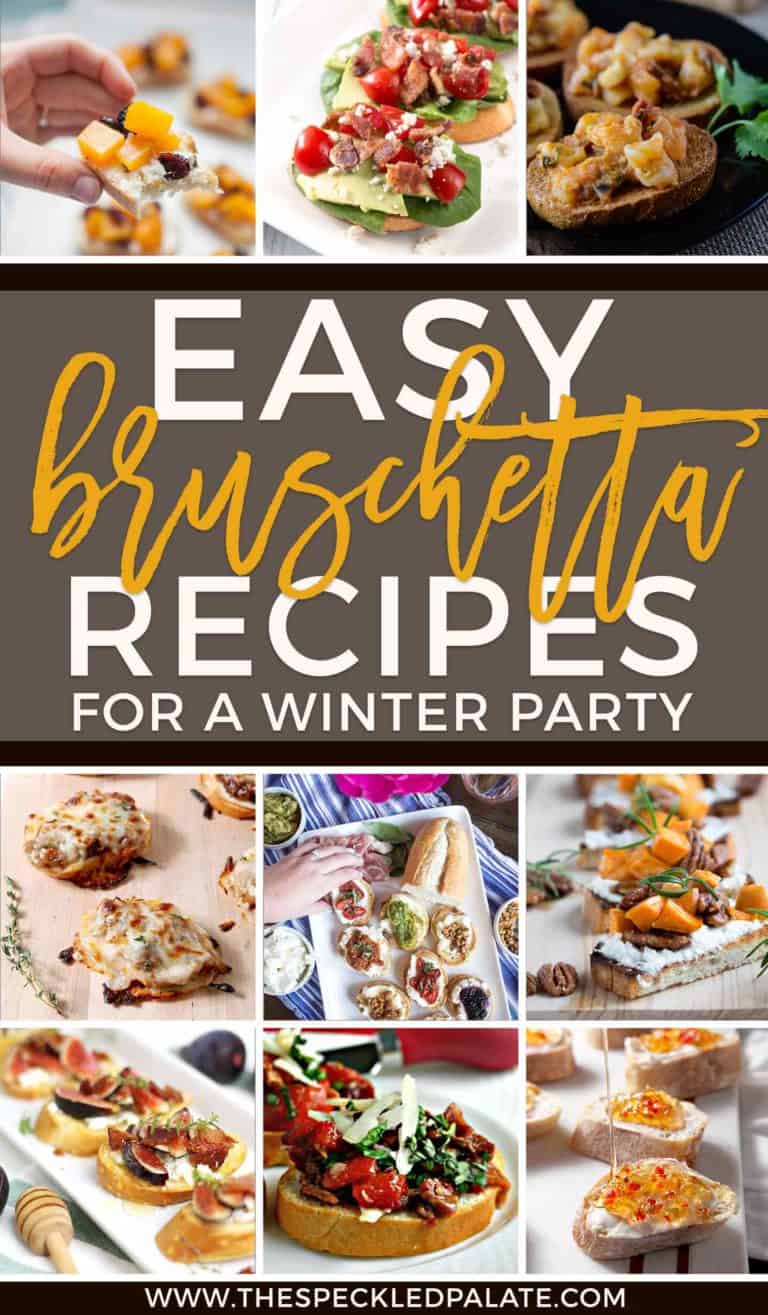 My friend, Dixya, told me this fall that when she thinks of me, she thinks of bruschetta, booze and bacon.
… I'm not complaining because I'm super into ALL of those things.
And today, I've rounded up a few of my favorite wintery bruschetta/crostini/toast appetizers for y'all in preparation for New Year's Eve (or New Year's Day, if you're like us and host a giant party the day after you stay out too late.)
Sounds like a plan, right?
Scroll on down for some delicious recipes to serve to guests!
Other bruschetta round ups: 10 Easy Bruschetta Recipes for a Fall Party | 10 Easy Bruschetta Recipes for a Spring Party
Let's talk about bruschetta!
Bruschetta is a simple Italian appetizer that is toasted bread, rubbed with garlic and drizzled with extra virgin olive oil. The bread can be toasted in either the oven or on the grill.
Traditionally, it's this toasty bread (with the garlic and EVOO) is topped with fresh tomatoes (if they're in season) and a pinch of salt. Since the bread is toasted/grilled, it holds up to the juiciness of the fresh tomato.
This classic Italian recipe hails from Tuscany, though bruschetta is made all over Italy with fresh, seasonal ingredients! (Want to learn more? I loved reading about bruschetta from La Cucina Italiana.)
Now, obviously, this bruschetta recipe strays from the classic, but I hope that the celebration of a seasonal ingredient on a delicious slice of bread speaks to you and your tastebuds.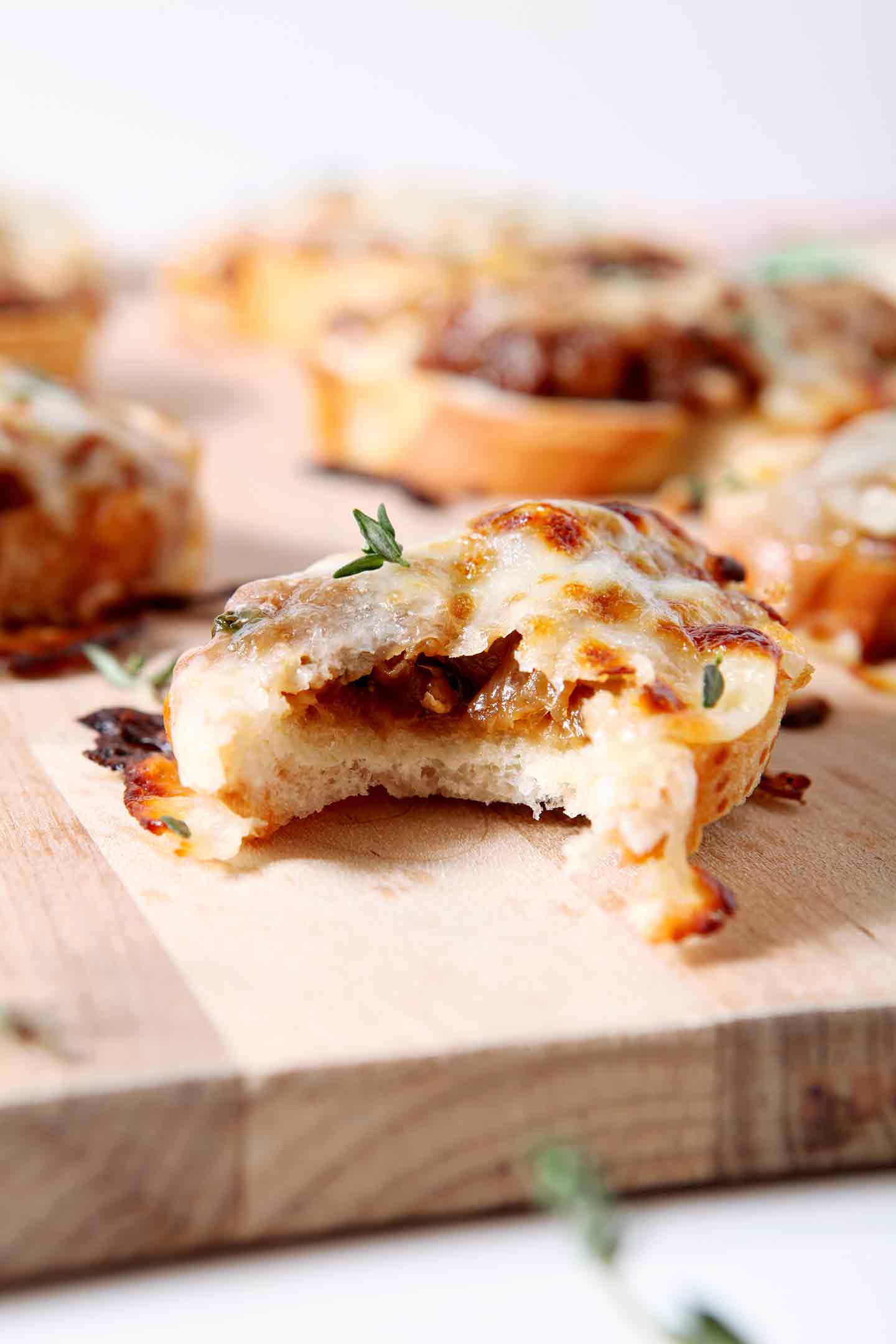 French Onion Bruschetta from The Speckled Palate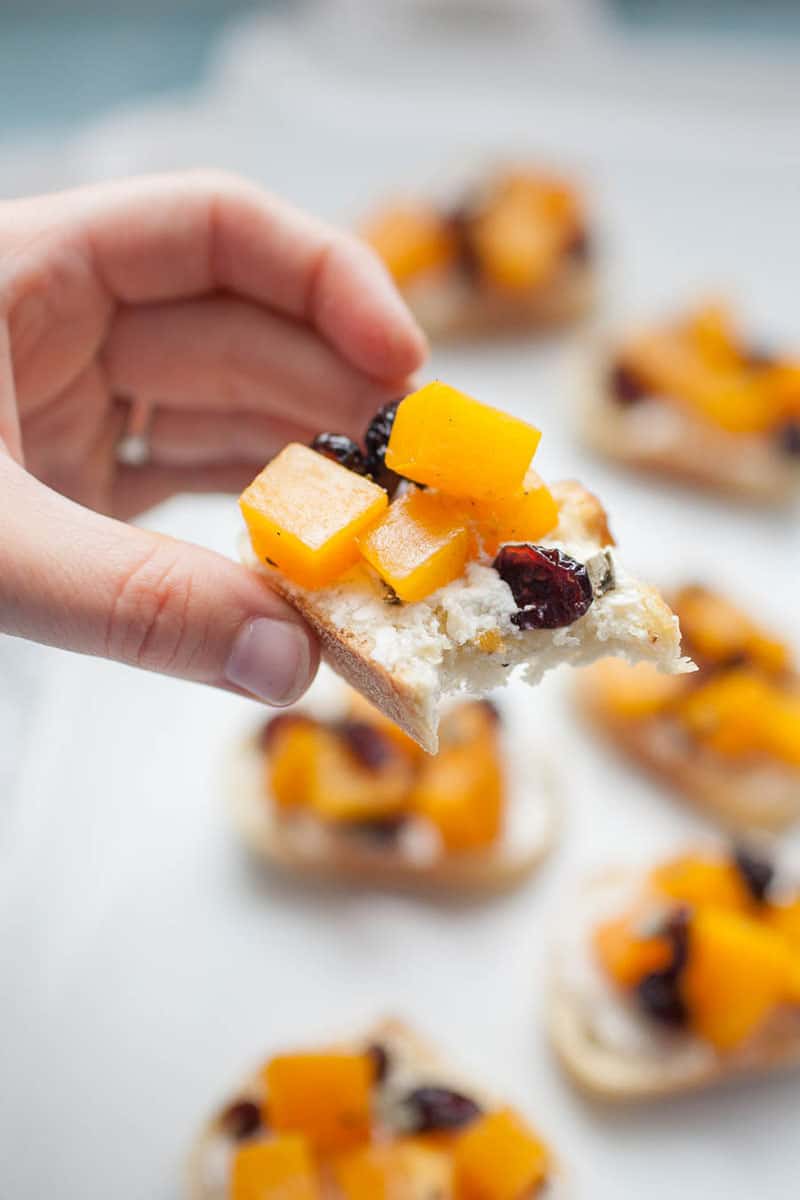 Cranberry Goat Cheese and Butternut Squash Toast from A Joyfully Mad Kitchen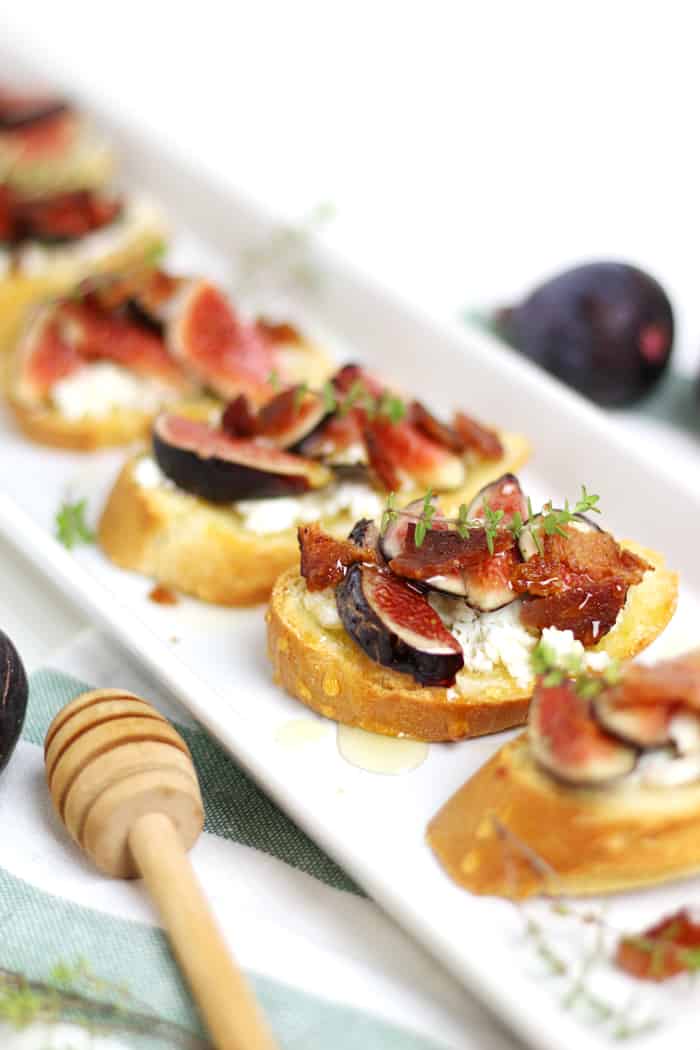 Fig, Goat Cheese, Bacon + Honey Crostini from Feast + West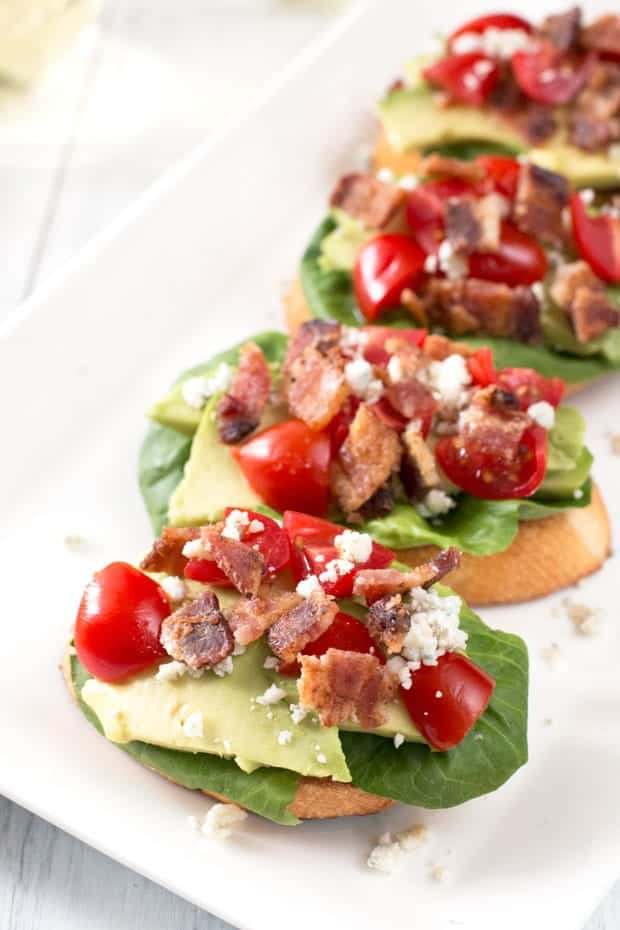 BLAT Blue Cheese Crostini from Cake 'n Knife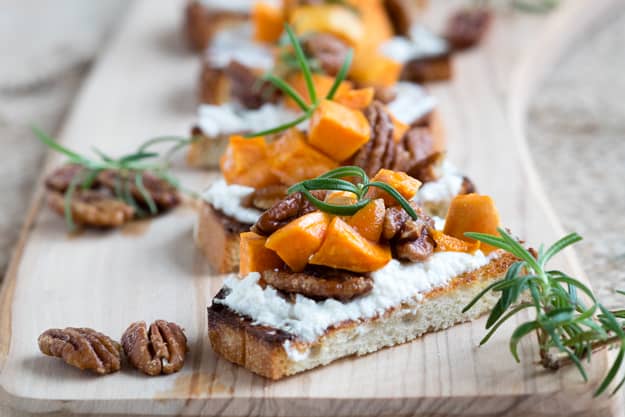 Sweet Potato and Candied Pecans Bruschetta from The Worktop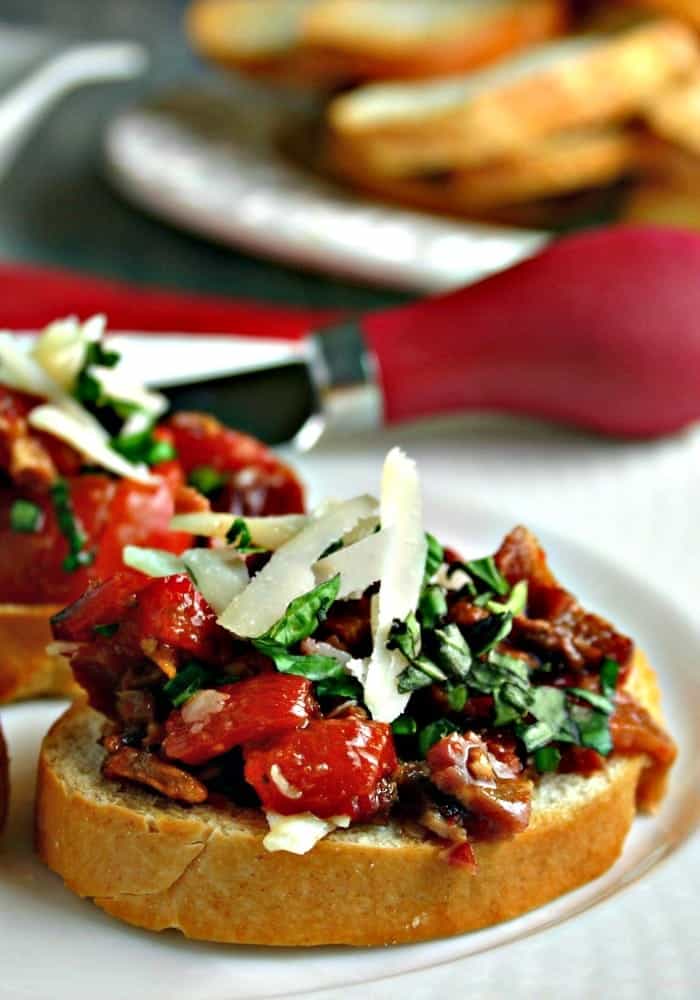 Roasted Red Pepper and Bacon Bruschetta from Life, Love and Good Food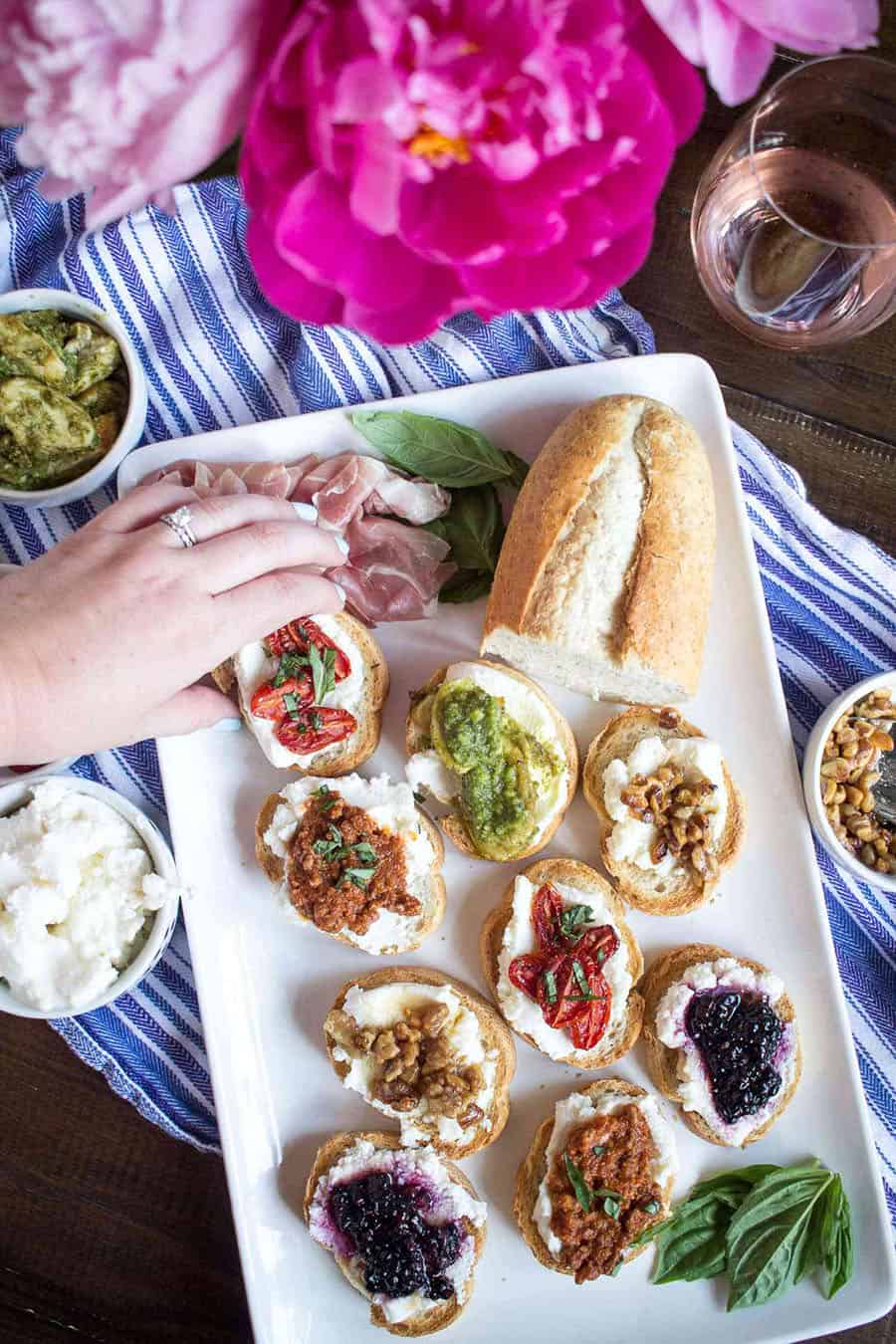 Ricotta Toast Five Ways from The Kittchen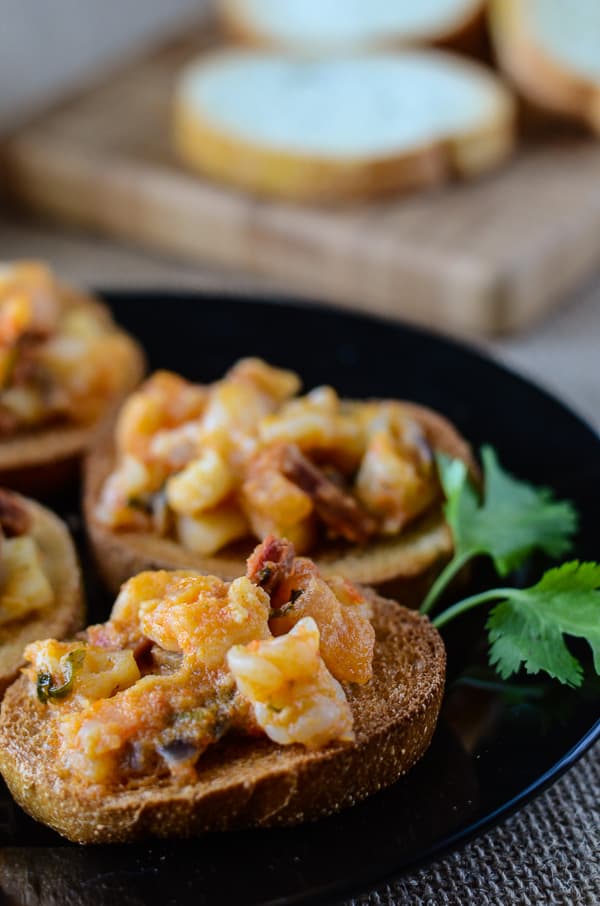 Bayou Seafood Bruschetta from The Crumby Kitchen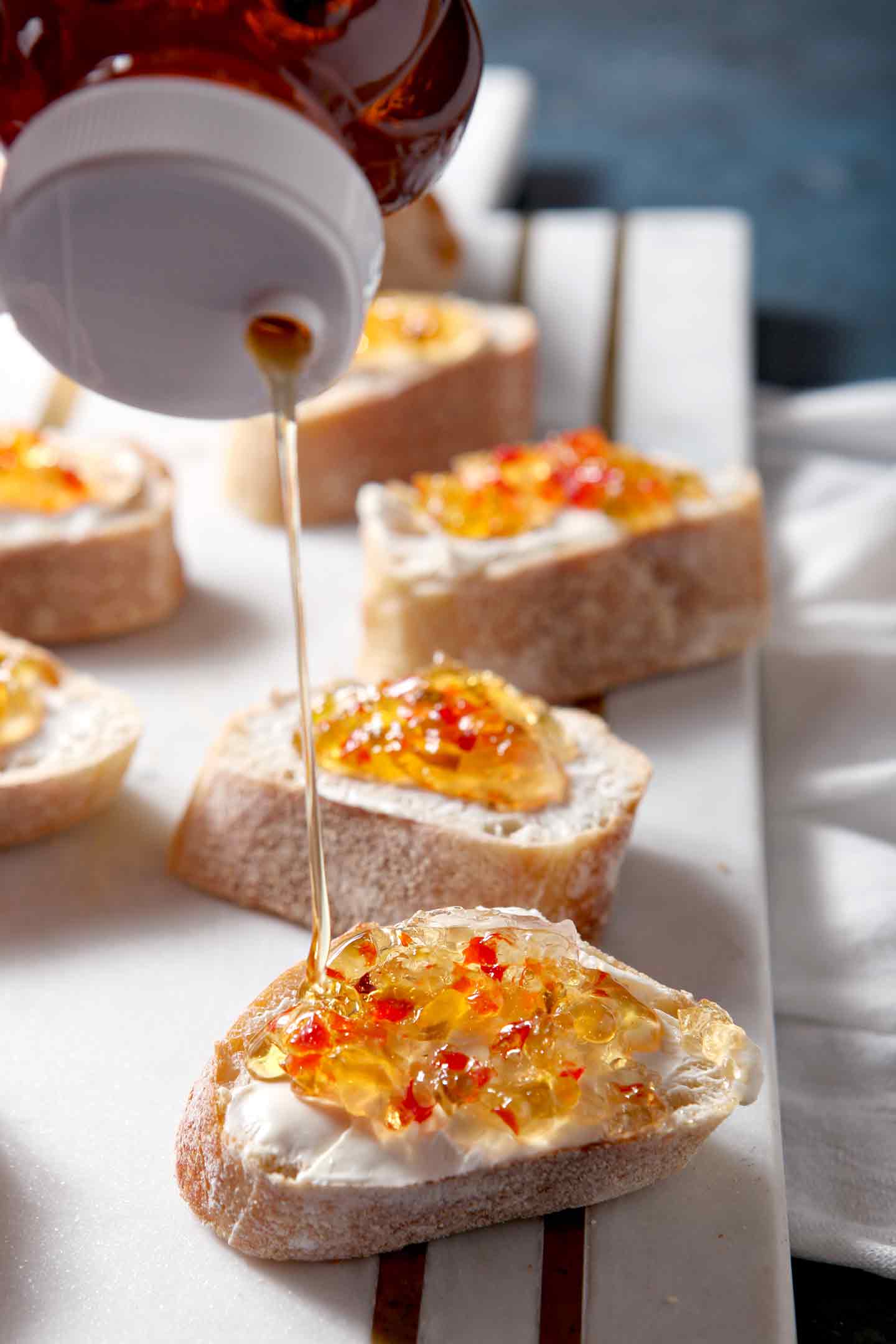 Pepper Jelly Cream Cheese Bruschetta from The Speckled Palate
Which of these would you like to serve this season?