10 Easy Bruschetta Recipes for a Fall Party
'Tis the season for parties and entertaining! Whether you're hosting Thanksgiving or having friends over for game day, homemade bruschetta and crostini are a delicious appetizer to feed to guests! These recipes, from The Speckled Palate and other food blogs, are perfect for a fall party. In addition to being easy to make, these bread-based appetizers offer a wide variety of flavors and are the perfect handheld appetizer for anyone to enjoy during this season.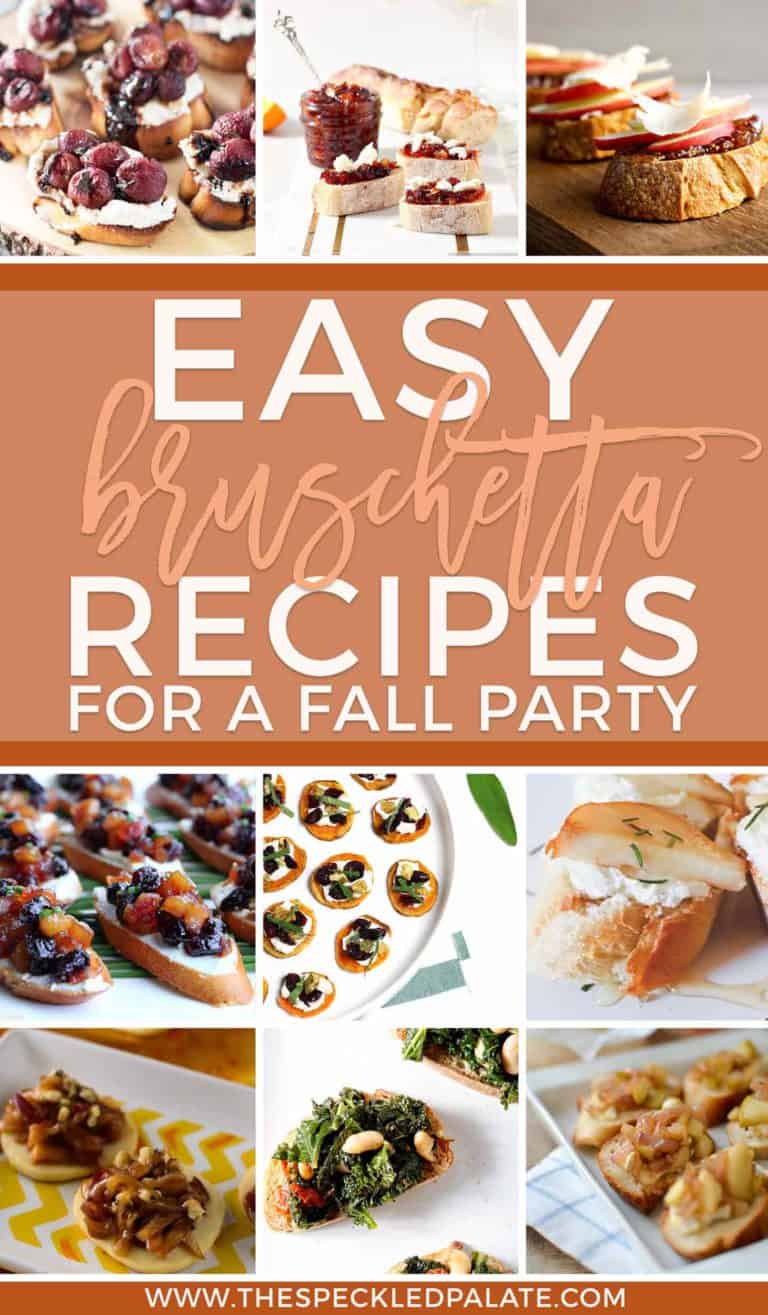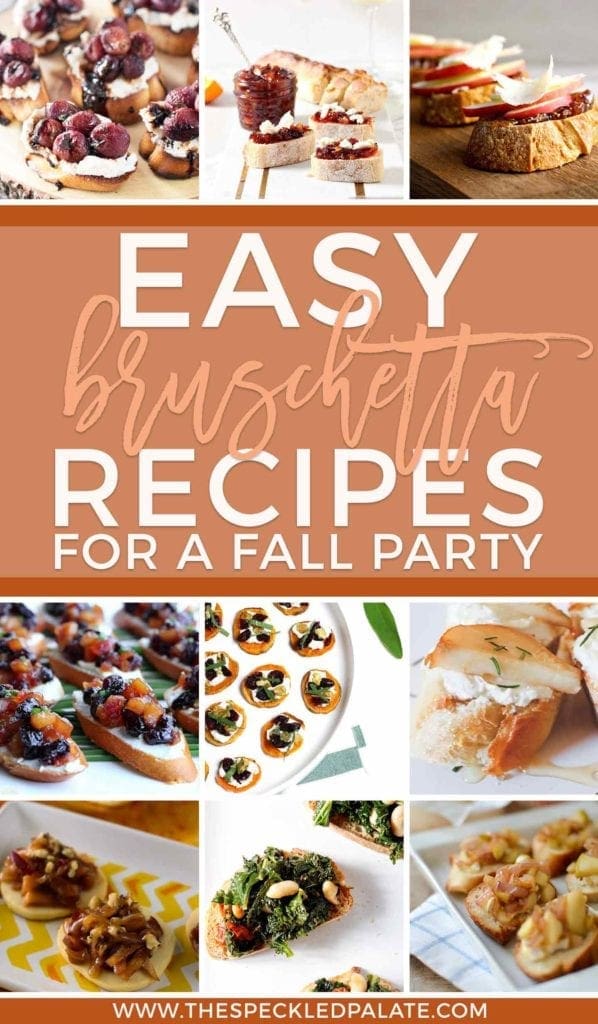 Y'all. Thanksgiving is TOMORROW. And I don't know about you, but it sure snuck up on me!
That said: If you're looking for a last minute appetizer for tomorrow, bruschetta (or crostini) are the way to go. Grab yourself a loaf of bread, some seasonal toppings, and you're set!
Below are some fabulous fall-flavored appetizers, whether you serve 'em for Thanksgiving or another fall gathering.
(If you're hosting a more winter-themed event, check out 9 Easy Bruschetta Recipes for a Winter Party. These 10 Easy Bruschetta Recipes for a Spring Party are good in the springtime, too, in case you discover this post during warmer months.)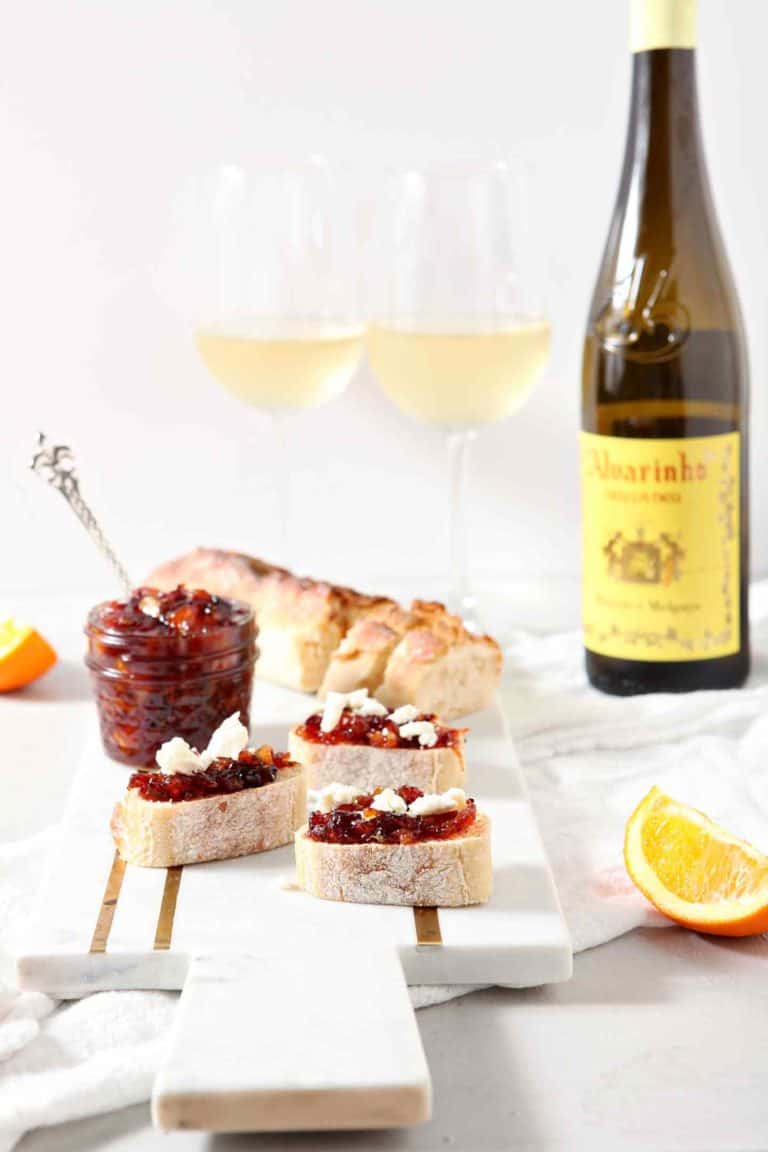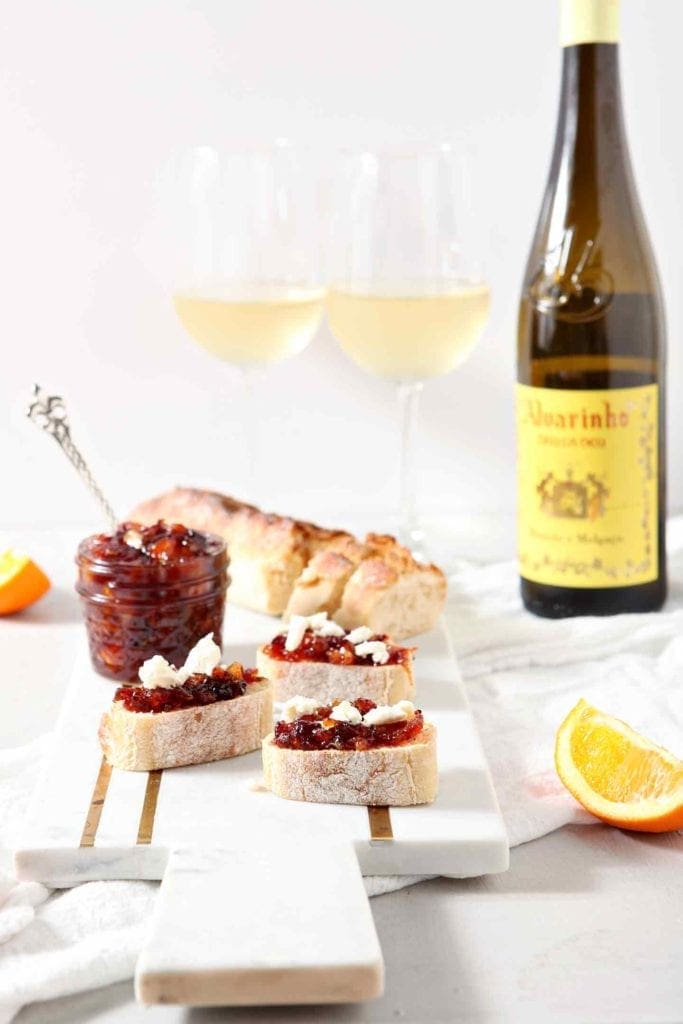 This bruschetta was born out of my love for cheeseboards. The orange cranberry spread to put on top of the toasty bread is tart and tasty and fall-flavored! Paired with salty feta, this bruschetta is absolutely perfect for any type of fall get-together.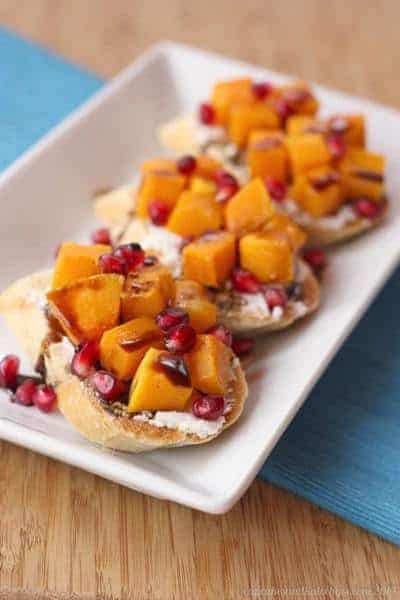 Butternut squash and pomegranate are two of my favorite fall flavors… and when paired with goat cheese, these crostini are PERFECT for any kind of fall gathering!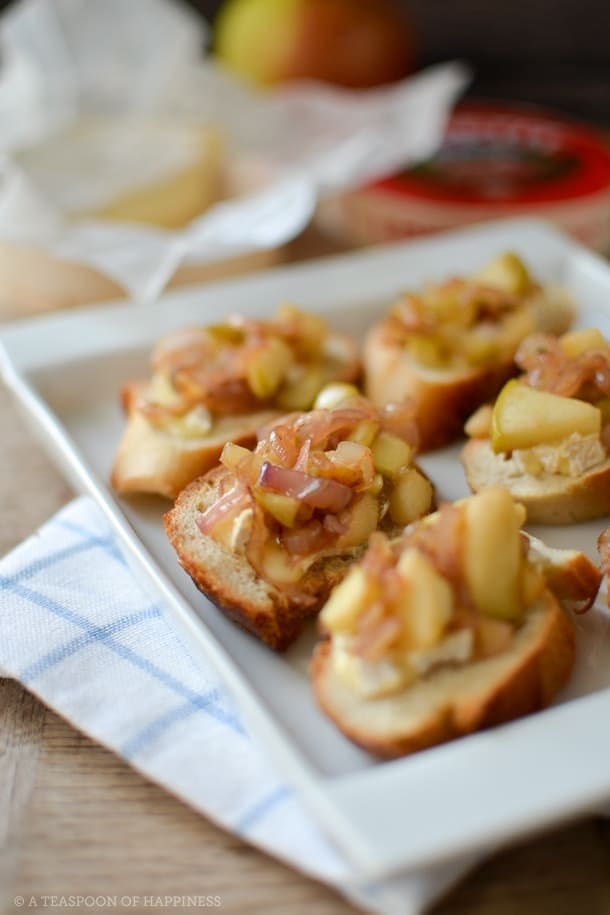 Apple and Camembert Crostini with Caramelized Shallots from Simply Whisked
Apples and Camembert together with caramelized shallots on a piece of crusty bread? A thousand times YES! Apples are such a lovely fall fruit to enjoy, and this pairing is out-of-this-world delicious.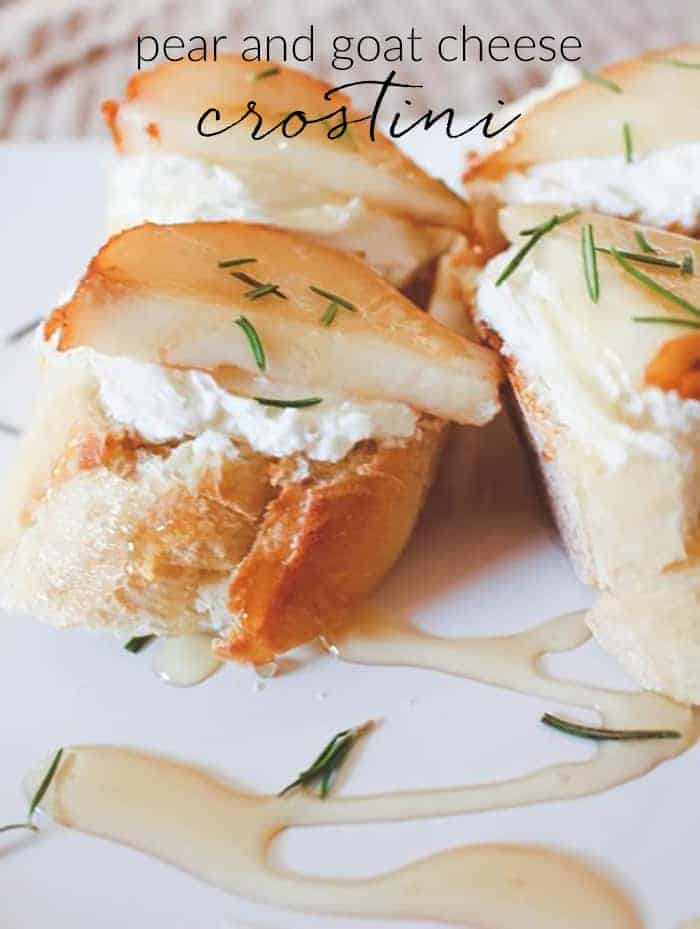 Pears are another fall-favorite in our house. As the weather gets chillier, richer flavors and hearty textures are where it's at! This autumnal crostini adds rich flavor with the goat cheese spread and texture with the lovely pear slices!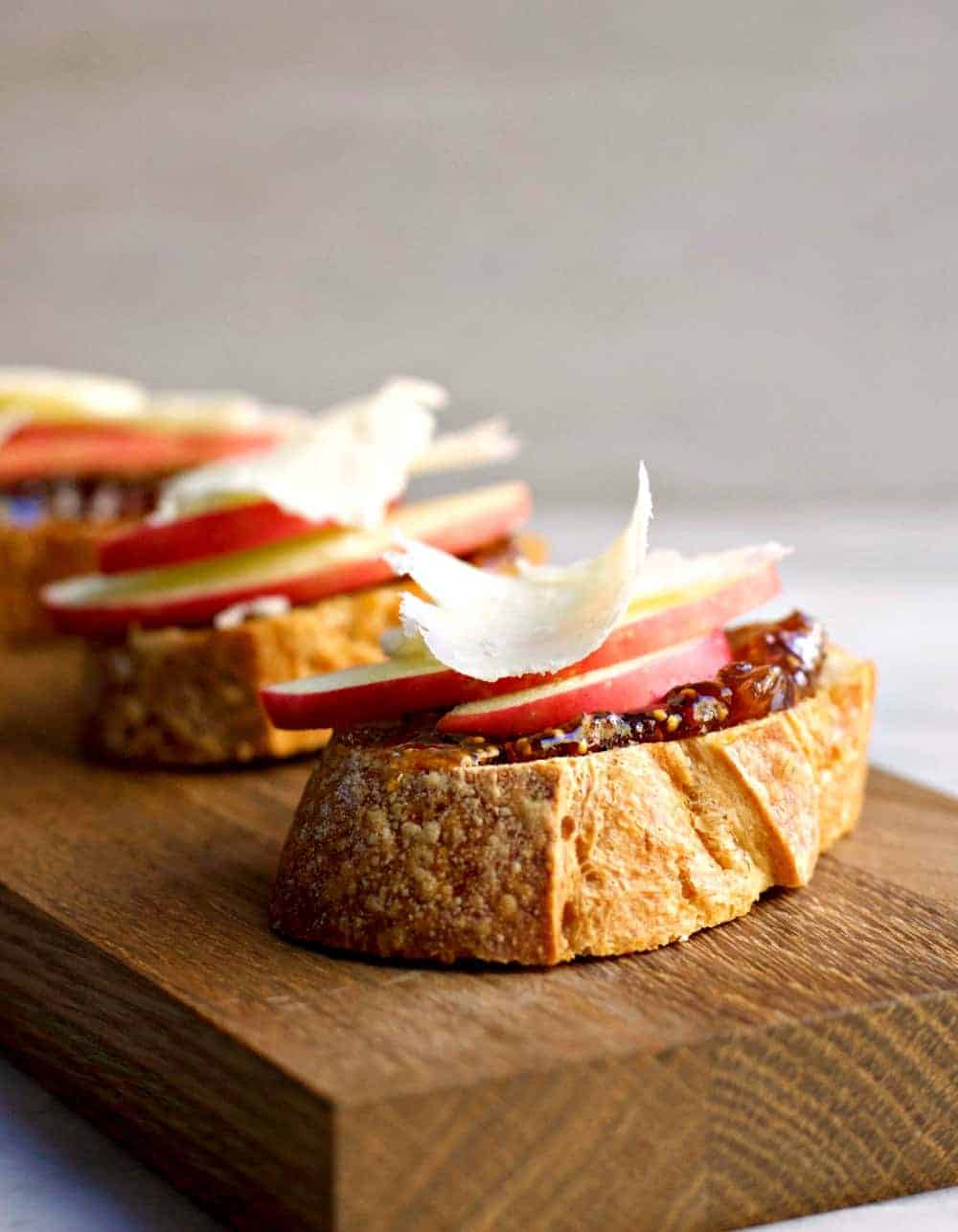 This apple crostini is a party pleaser! Featuring easy-to-purchase ingredients you can find at your local grocery, it's easy to make and even easier to eat!

Looking for a gluten free and paleo-friendly appetizer for a fall party? Feast + West brings the deliciousness with her sweet potato "toast" topped with goat cheese, dried cranberries, walnuts and fresh sage.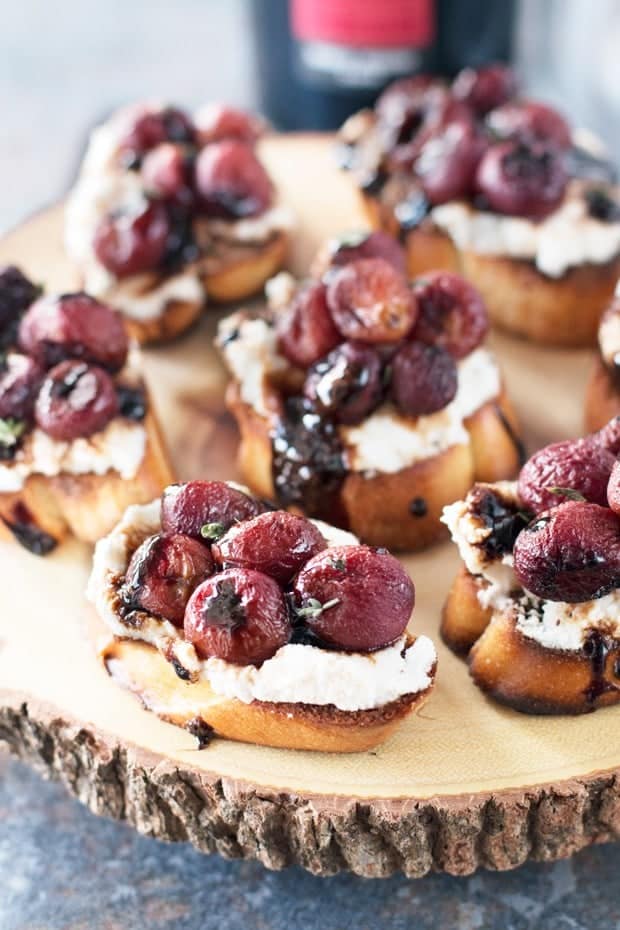 Roasted Grape Balsamic Crostini is a bold sweet and savory appetizer that Cake 'n Knife loves to serve in the winter. Topped with a balsamic reduction, this crostini sings of comforting fall flavors.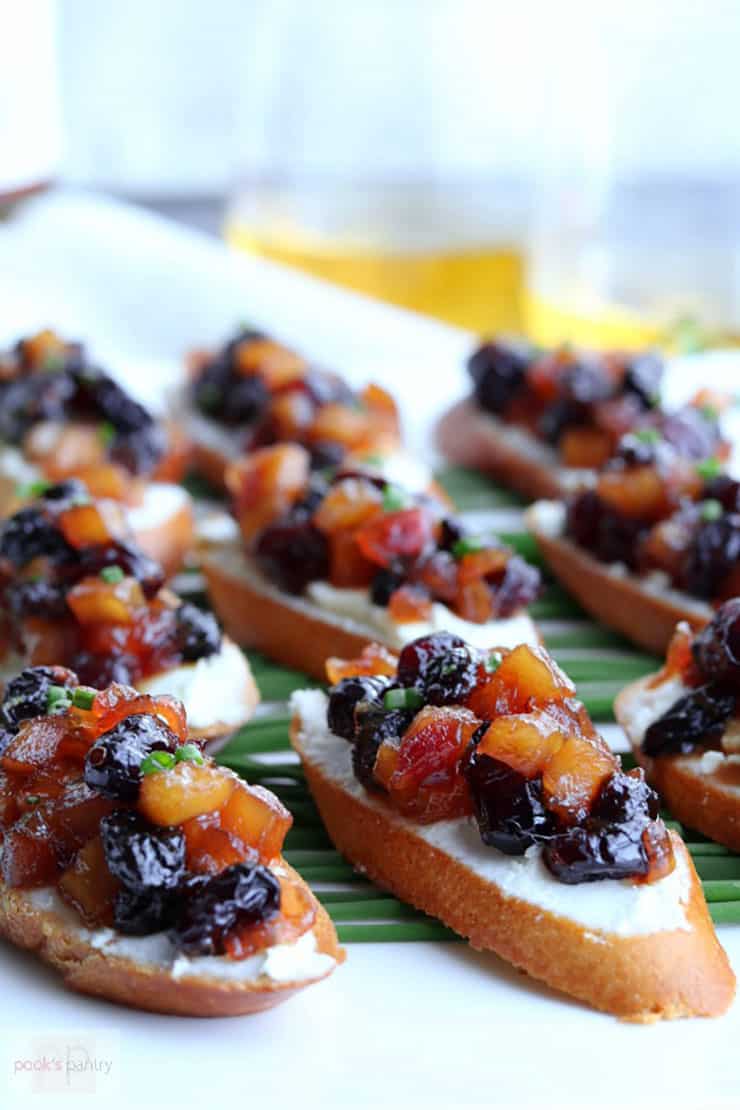 This post might look familiar because Cheryl shared it here for my maternity leave! Toasted bread topped with goat cheese and sweet and sour apple chutney makes this Apple Chutney Bruschetta appetizer the perfect fall nibble. It is quick, easy and full of flavor. This fall-flavored makes a great bite for any seasonal gathering or even an at-home date night!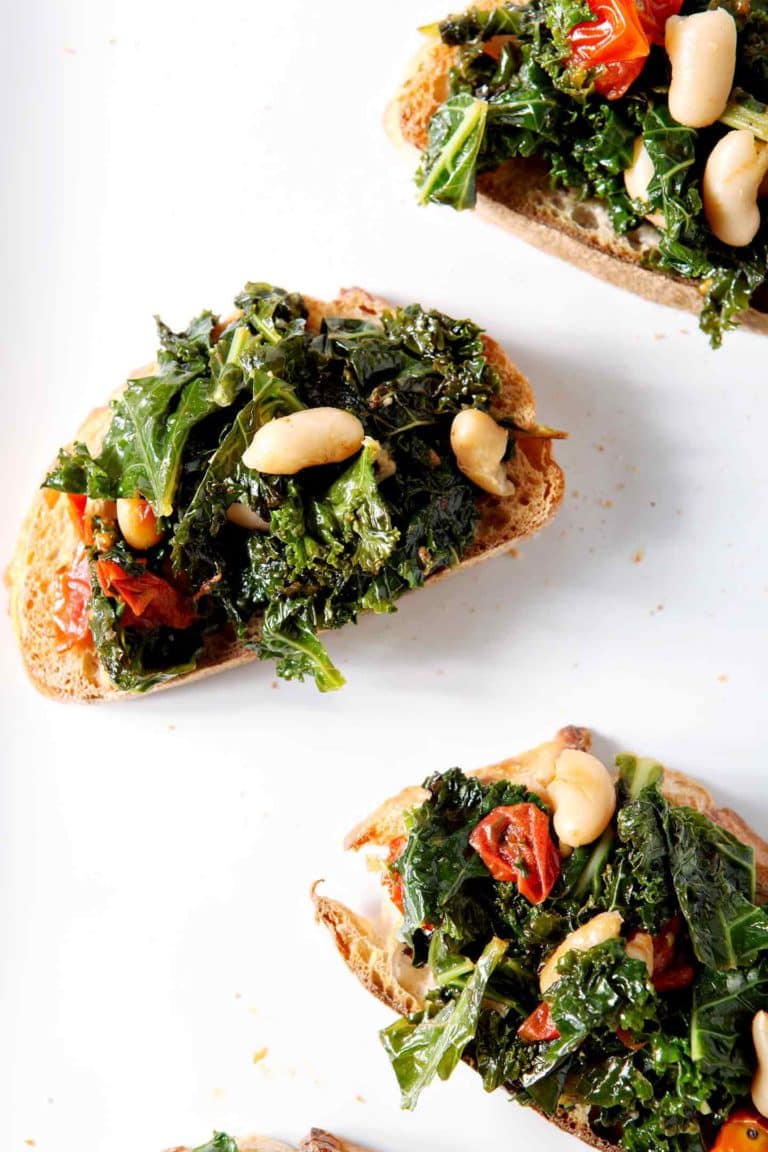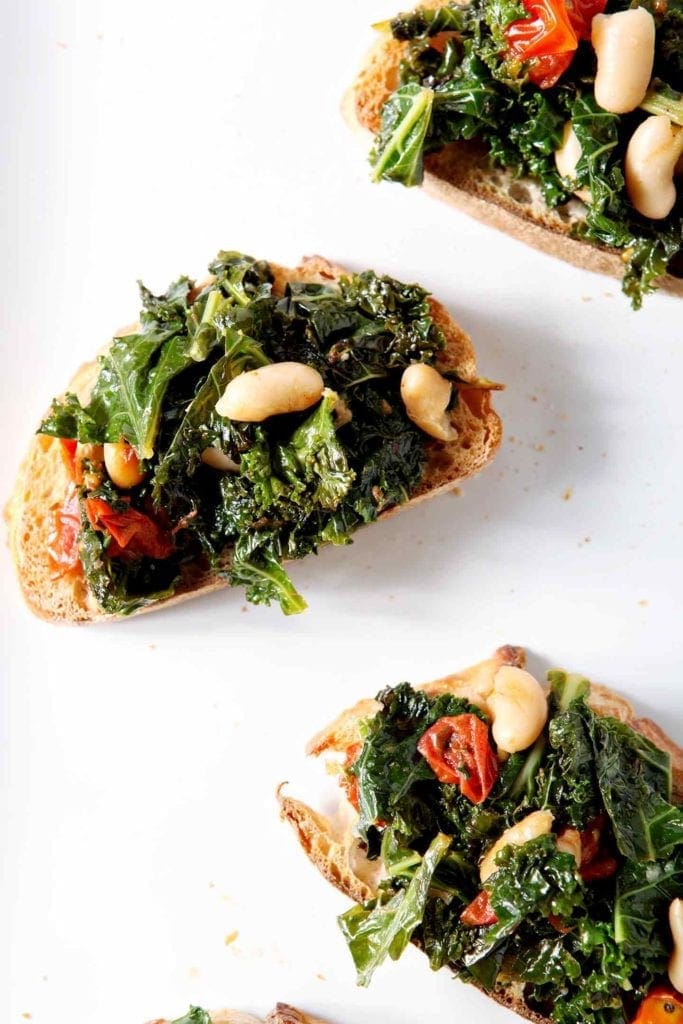 This hearty bruschetta highlights Tuscan kale, cooked down with grape tomatoes and cannellini beans. The kale becomes marvelously wilty, the tomatoes blister and break apart, and the beans brown slightly before all three are served upon toasted bread. As an added bonus, Vegan Tuscan Kale Bruschetta serves as a scrumptious dinner or appetizer for a crowd.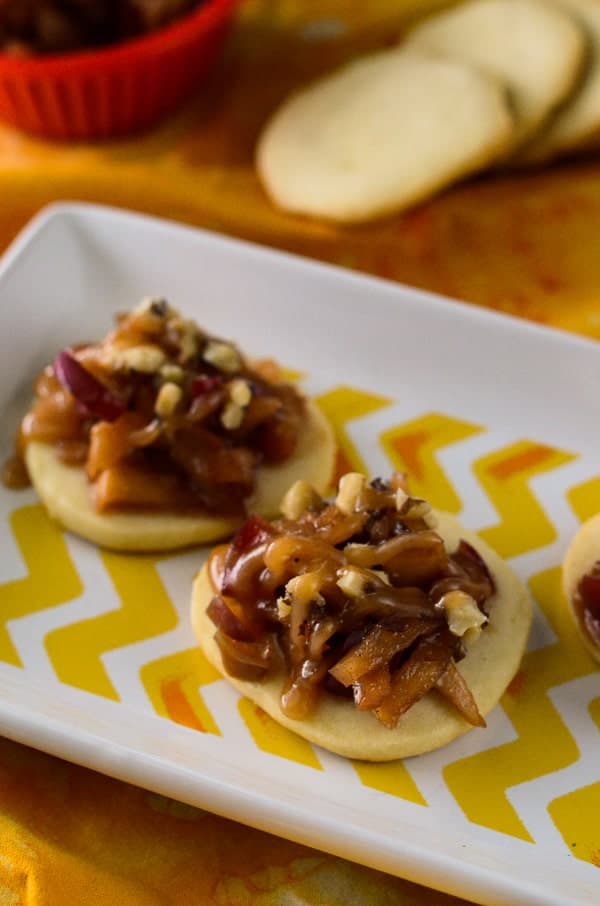 Bruschetta for dessert? BRUSCHETTA. FOR. DESSERT. This soft, melt-in-your-mouth shortbread "crostini" is smeared with caramel cream cheese and topped with nutty caramel apple crown. Yummmmm.