Steak and Sweet Pepper Salad
Summertime salads are delicious, especially when they call for lots of fresh vegetables. This Steak and Sweet Pepper Salad calls for fresh spinach, sweet peppers, cucumber and red onion, is tossed with a simple mustard vinaigrette and then is topped with leftover (or freshly cooked) steak! What's not to love?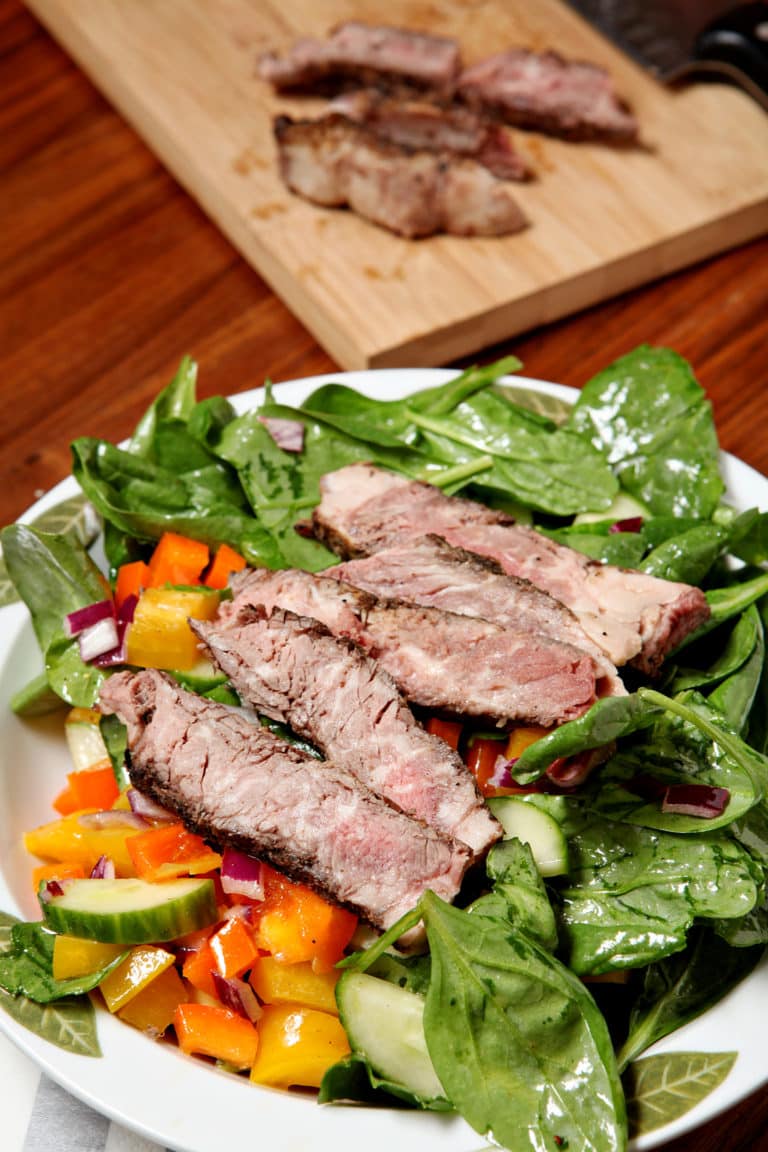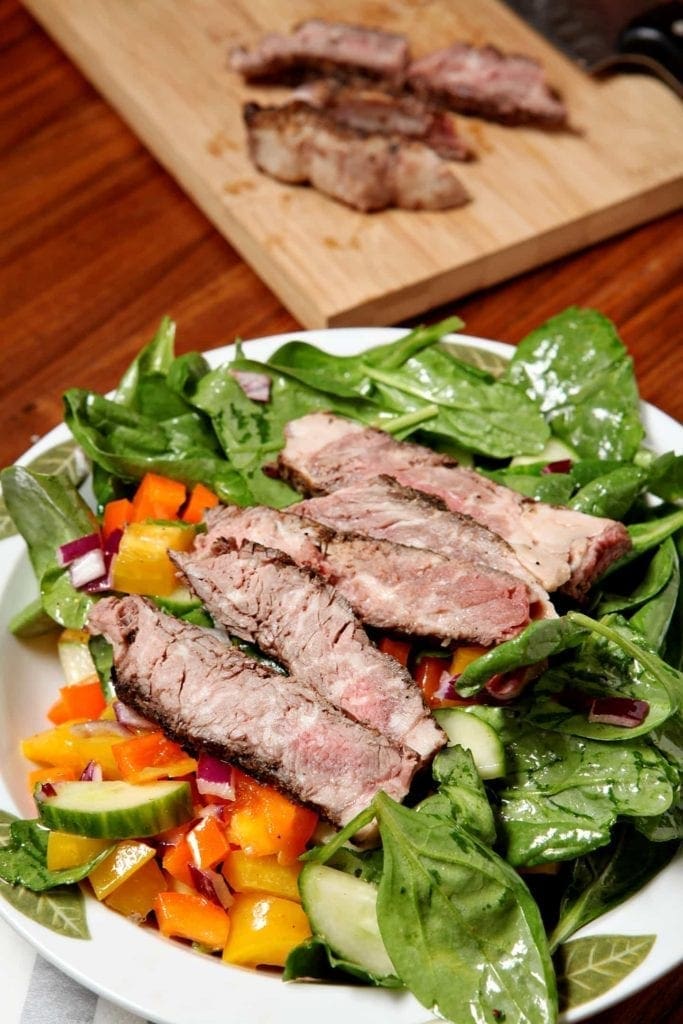 Judging from the last few weeks of posts, y'all might think I've grown tired of salads. (Ha!)
Conversely, some of y'all might think I only eat salad these days and am attempting to convince each and every one of you to follow suit.
Neither is true… but my post today at My Cooking Spot, featuring this delightful Steak and Sweet Pepper Salad, is going to make you think the second point is the actual truth.
What can I say? I love a good salad, especially when it's chock full of vegetable goodness and topped with steak!
Join me, and be sure to let me know what you enjoy using steak leftovers to make!
Know your ideal temp?
Subscribe to download my PRINTABLE steak temperature guide!
we won't send you spam. unsubscribe at any time.