Behind the Scenes with Sprouts Farmers Market
This post, as well as the travel involved with this post, is sponsored by Sprouts Farmers Market.
Learn about sustainability, community outreach and more with this look Behind the Scenes with Sprouts Farmers Market. In August, Sprouts Farmers Market invited nine other bloggers and me to Phoenix to experience SproutsFest, their yearly educational event for team members and vendors, as well as give us a look behind the scenes at the grocery store that believes strongly in helping people, as well as the environment.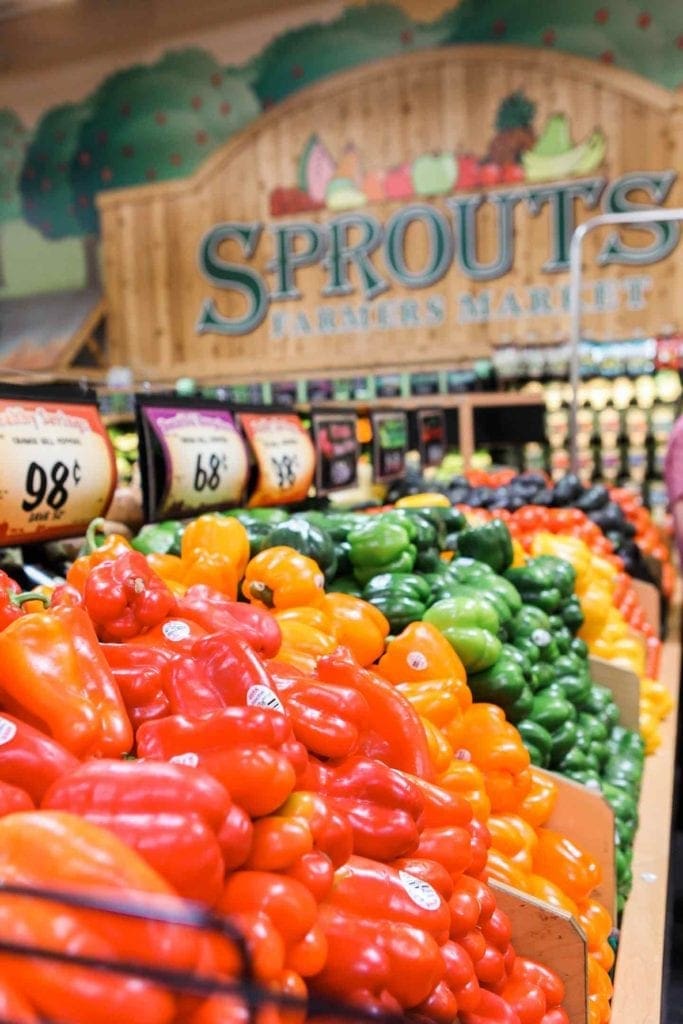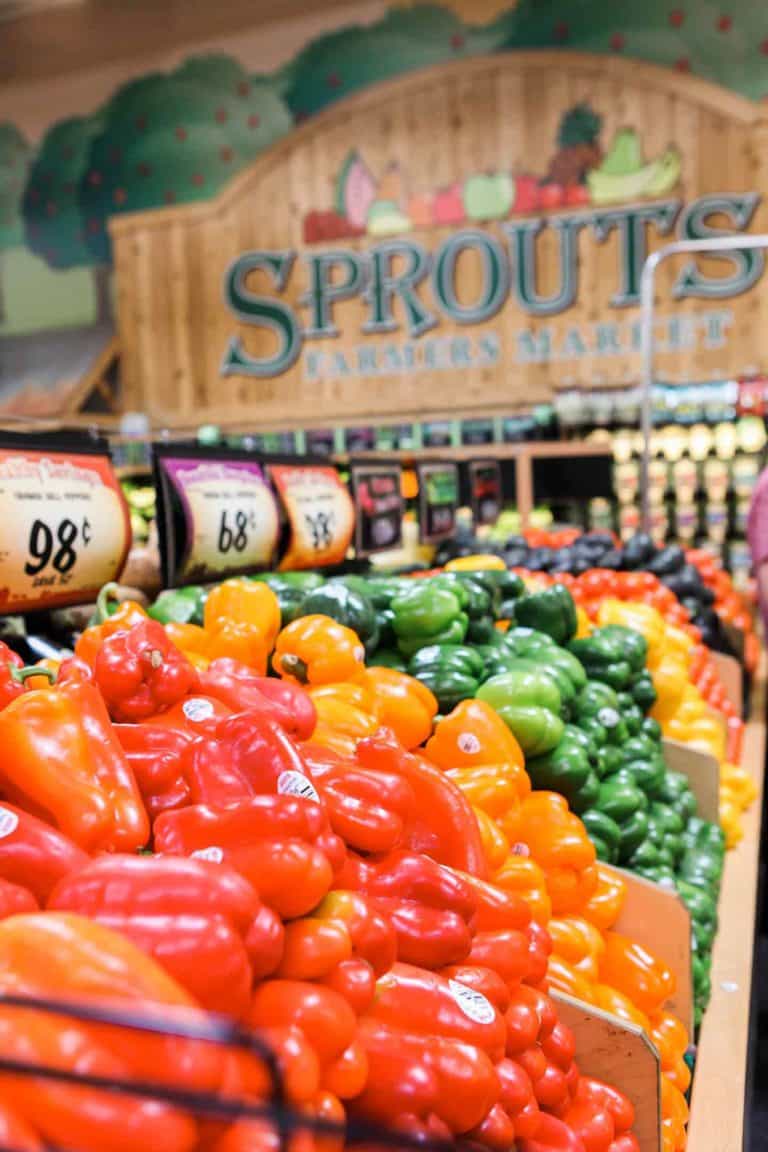 In mid-August, I flew to Phoenix for a sponsored trip with my friends at Sprouts Farmers Market. And then shared ALL THE THINGS in my Instagram stories.
I spent three days with 9 other bloggers at the #HelloSprouts Blogger Retreat.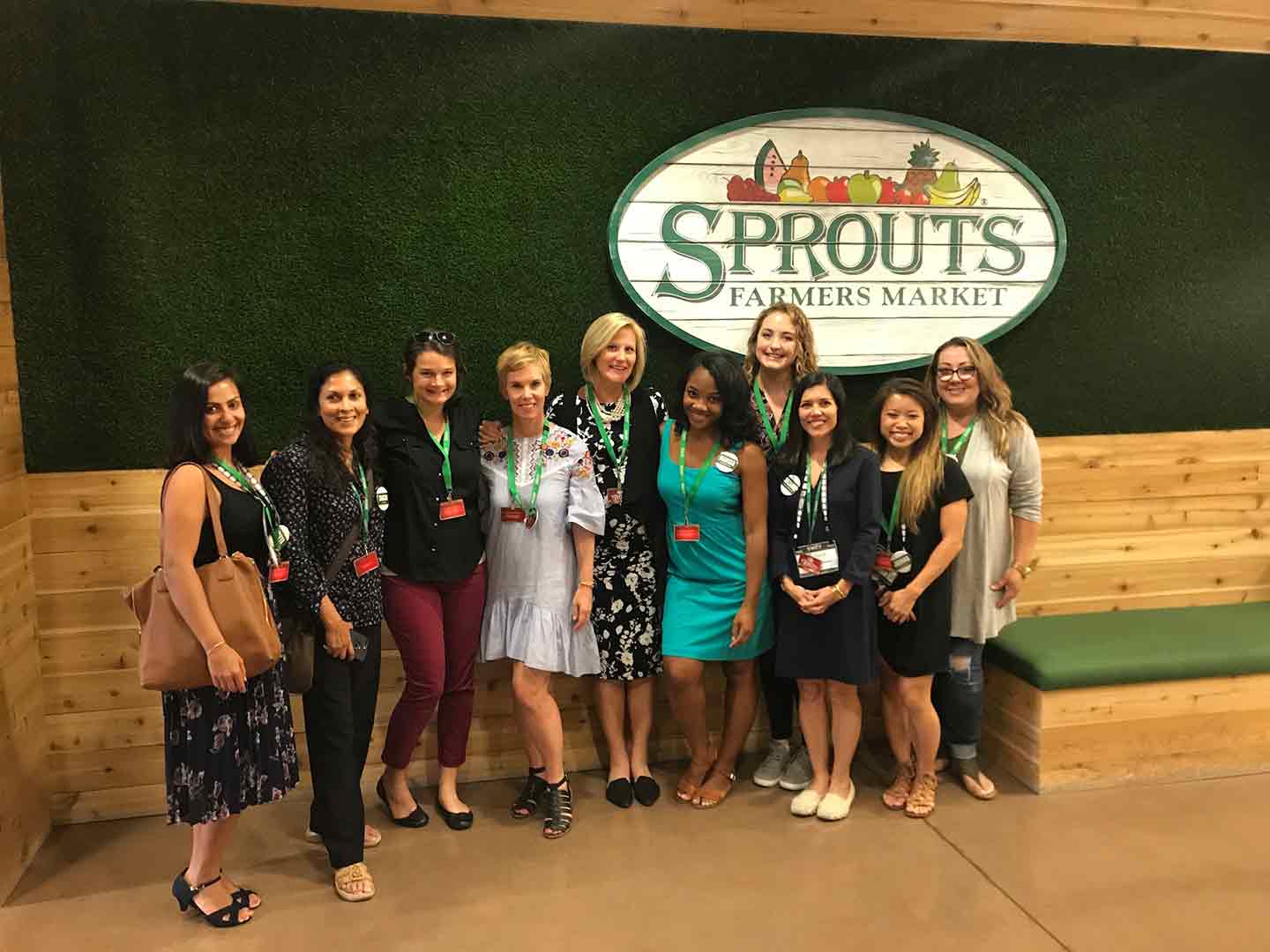 Not only did we get to experience SproutsFest, a yearly education summit put on by Sprouts for team members and vendor partners to learn about what is sold in stores, but we also listened to speakers who were passionate about health and taking care of our planet, learned more about products in stores at the tabletop show, participated in fun challenges–like an Instagram story takeover, writing "romance copy" for a new Sprouts branded product, a gift basket challenge and a Chopped-style challenge to create a paleo meal–and ate some really tasty food at True Food Kitchen, the Butcher Shop at Sprouts at Sur la Table and Postino Kierland.
In addition to all of this, we got to see behind the scenes at Sprouts. And I, obviously, learned a ton.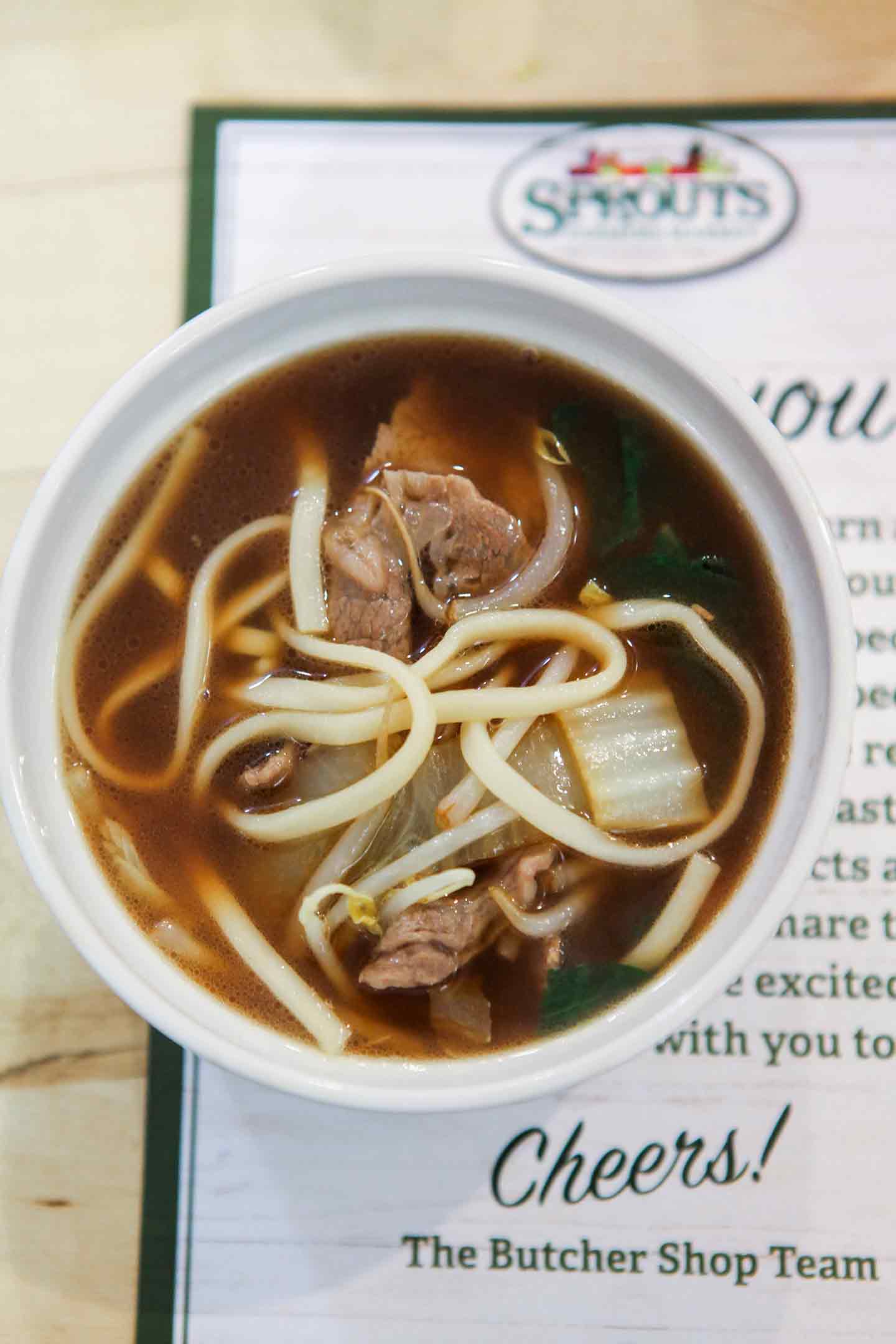 My biggest takeaway?
We can all do a little more to make a difference.
Whether that's with recycling, volunteering, helping others… it can and should be done.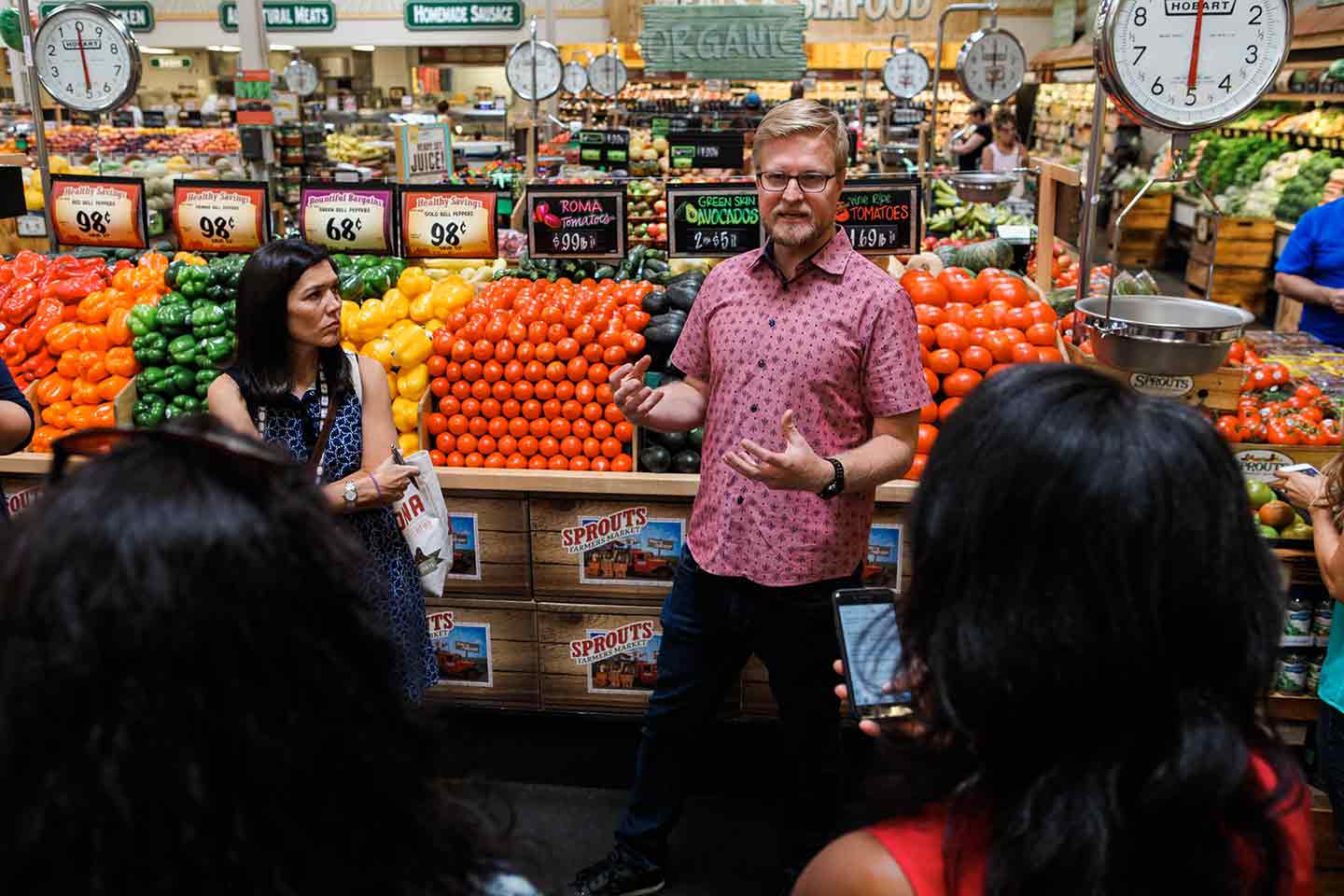 On Tuesday morning, we visited Sprouts Store #29 for a sustainability tour. Sprouts is committed to zero food waste, which means the grocery store provide food donations to local hunger relief agencies, support local ranches by providing food for feed and enriching soils with nutrient-rich compost.
Last year, Sprouts donated 19 million pounds of fresh food to create more than 15 million meals through partnerships with hunger relief agencies in 13 states. An additional 12 million pounds of food was diverted from landfills by being sent to composting facilities and farms to feed animals.
New stores in 2018 are set up with recycling in mind–and older stores are being retrofitted, too. Last year, stores recycled around 70 million pounds of cardboard and 1/2 million pounds of plastic. The stores recycle plastic bags and film, so customeres can bring in dry cleaning plastic wrap and other plastic products to be recycled.
Currently, 60% of total waste generated in every store is diverted from landfills. Their goal is 90% diversion to meet the EPA Zero Waste Initiative.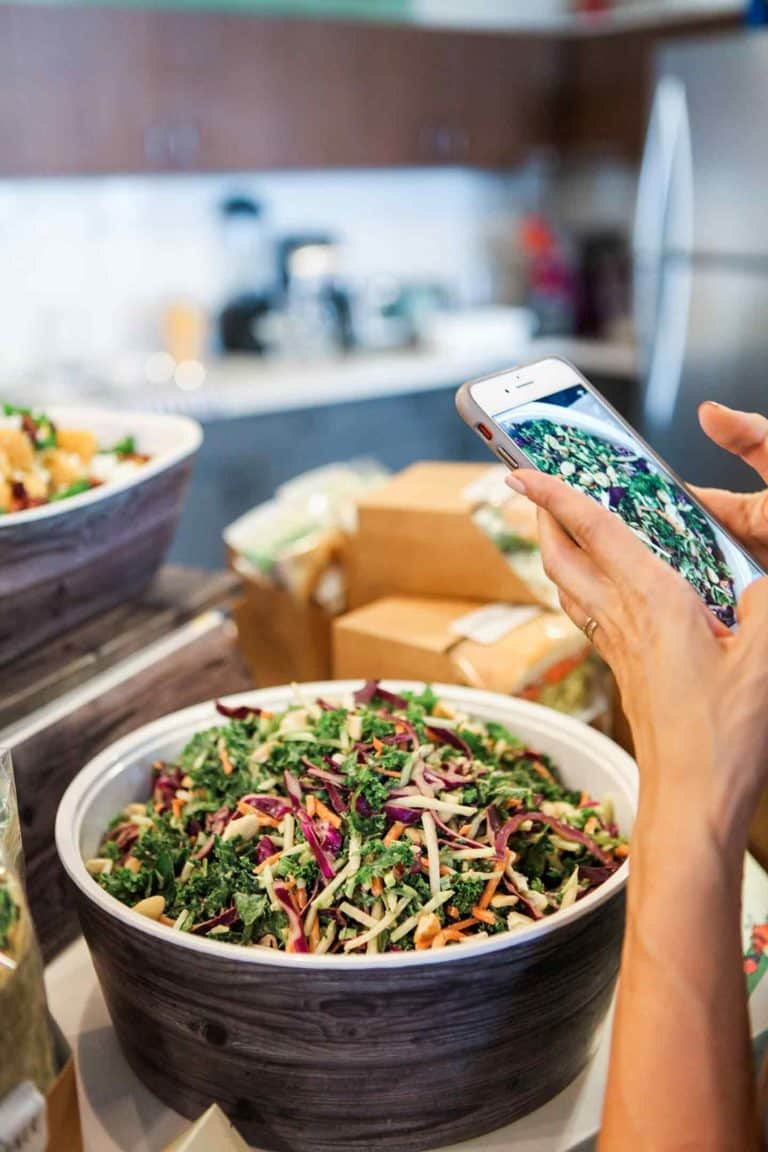 Not only is Sprouts thinking about output, but also the input. They work with their producers to find more sustainable packaging materials, so as to eliminate the unsustainable.
In store, energy efficient equipment is used. New stores are built to LEED Silver specifications. About 70% of stores harvest light through skylights. Food coolers have a special pull-down mat to keep in the cold air when the stores are closed.
When asked why Sprouts is focusing on sustainability and recycling, we were told, "We have to do it. It's the right thing to do."
(You can learn more about Sprouts' Responsible Retailing here.)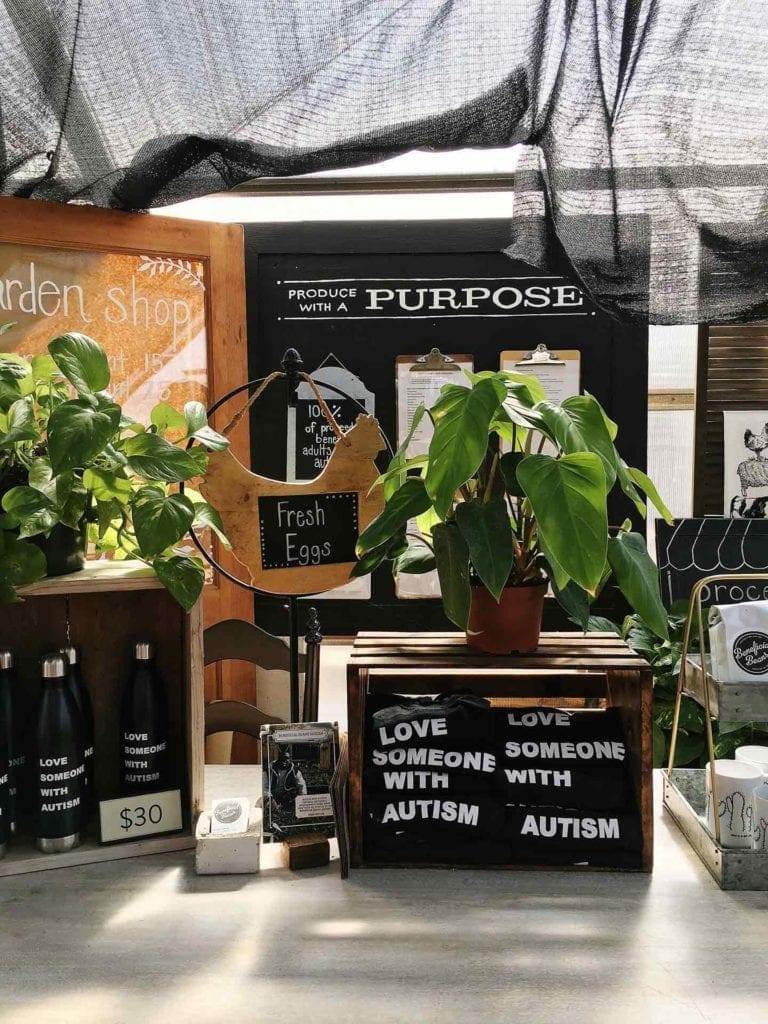 On Wednesday, we traveled to the Southwest Autism Research and Resource Center (SARRC) to learn about the Sprouts Healthy Communities Foundation.
Founded in 2015, theSprouts Healthy Communities Foundation supports health and wellness-related causes that impact where their customers and team members live, work and play through neighborhood grants. In addition to these grants, the foundation partners with REAL School Gardens, Vitamin Angels and Autism Speaks.
Sprouts has worked with SARRC for years, raising about $8 million for autism awareness. And while we were at SARRC, we learned more about the organization that started with an early intervention jumpstart program. It now offers programs for teenagers and adults, too.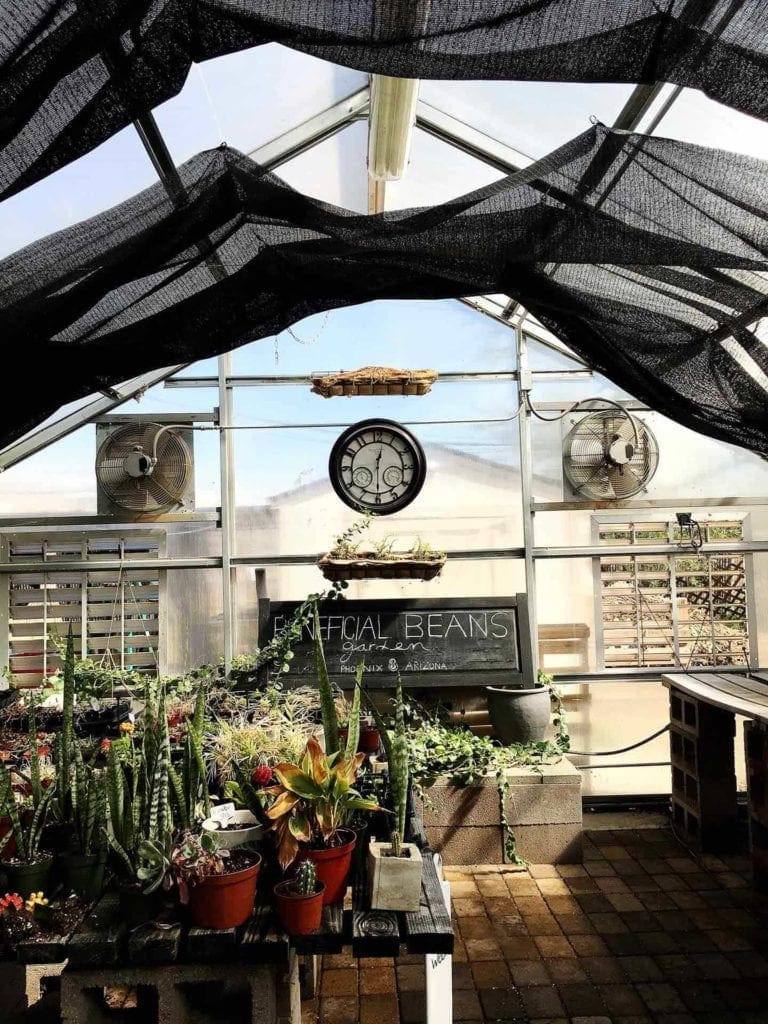 Nationally, more than 90% of adults with autism are underemployed or unemployed. To empower these citizens, SARRC and The Beneficial Beans® Initiative offers employment training opportunities for adults with autism. Beneficial Beans has two cafes, a garden (with a $20/week CSA!) and a shop. 100% of the proceeds go toward adults with autism.
That same day, my fellow bloggers and I had the opportunity to plant seeds in the garden and bag coffee beans in the shop.
I worked in the garden and got my hands dirty.
(The photo below was before the hands-getting-dirty portion.)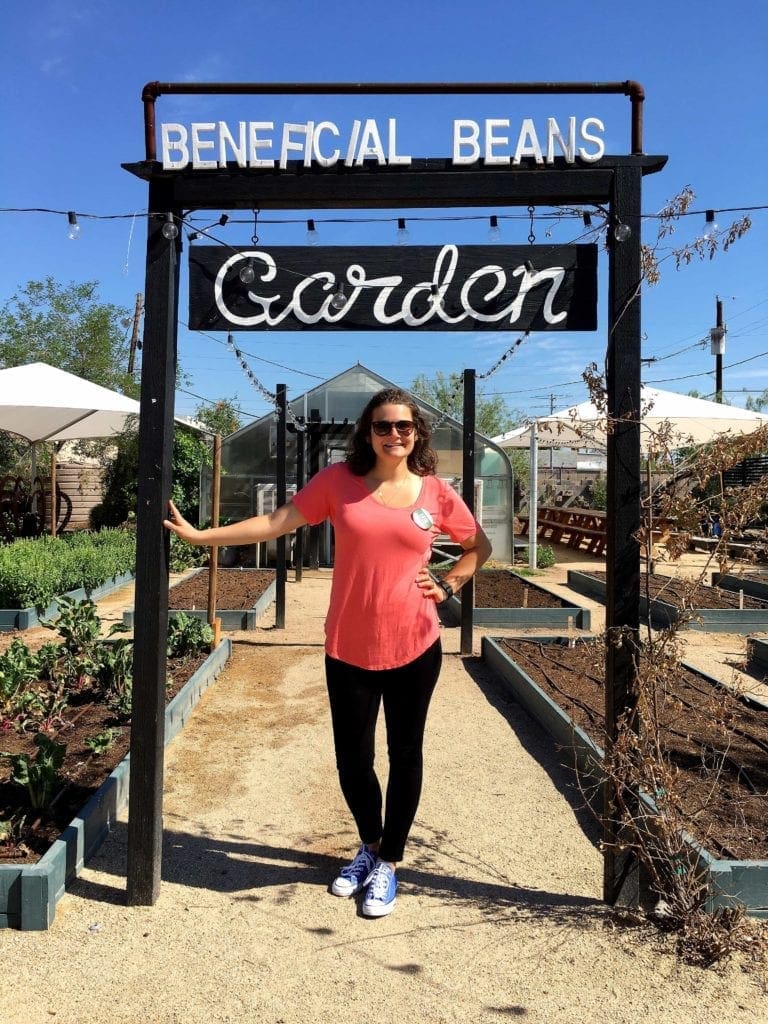 When leaving Phoenix, my brain kept coming back to the sustainability efforts, the Sprouts Healthy Communities Foundation, SARRC and Beneficial Beans. Then I started wondering what I can do in my own town to make a difference. I hope this post is making you think about the same thing.
I truly believe that if we all do a little something–big or small–we can make a big impact for our neighbors, for our cities, for our planet.
I'm so honored that Sprouts invited me to this retreat, and I look forward to sharing two recipe-centric posts inspired by the retreat with y'all in the coming months.