Whole Wheat Italian Beer Bread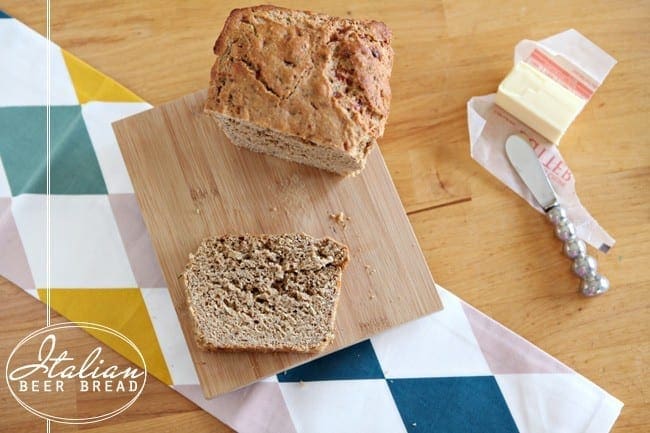 The original version of this recipe came to me from a college friend. At the time, both she and I were working as journalists for newspapers in separate small Mississippi towns, and we both had a lot of time on our hands when it came to being done with the workday. (This is what happens when you move to a new town, know no one except your co-workers, live alone, and don't want to hang out at the college hang-outs, as you are no longer a student and that's awkward.)
Needless to say, we both quickly filled our time by whipping up delightful foods in our kitchens because we could.
Back in college, Krysten and I were two members of a Sunday Night Dinner Family (and yes, this was what we all called it.) A group of our friends from the student newspaper gathered every Sunday evening at one of our homes for a delicious, home cooked meal. We rotated the cooking and hosting duties between the group, and it worked out fabulously. It was during this time that my love of cooking really developed, and I began trying new dishes, much to my delight… and dismay, in some cases. (I'm still blaming nutmeg for ruining a pasta dish I made nearly seven years ago. It would have been fine without, but I followed the darn recipe, and I was so sad when I realized that the dish wasn't what I wanted it to be because the nutmeg's sweetness was too much, even though my friends all tried to convince me it was awesome, and they thoroughly enjoyed it.)
So, Krysten and I went way back, and since we both knew our ways around the kitchen, we were constantly sharing recipes and experiences during our times in our small towns. And she is the one who introduced me to beer bread.
I'm glad she did.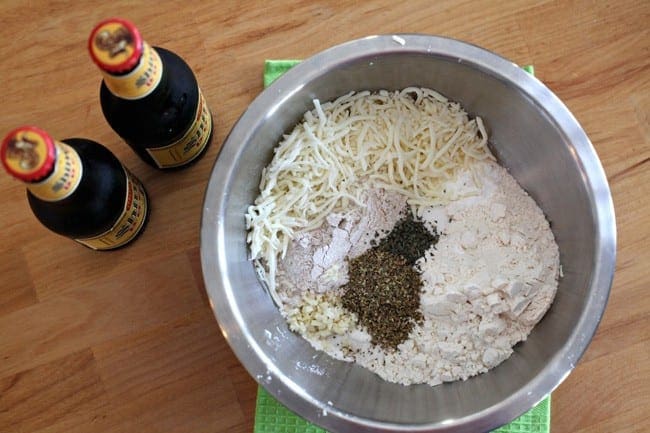 I was scared to make it the first time, but let me tell y'all that it is super simple to make… and super delicious, too.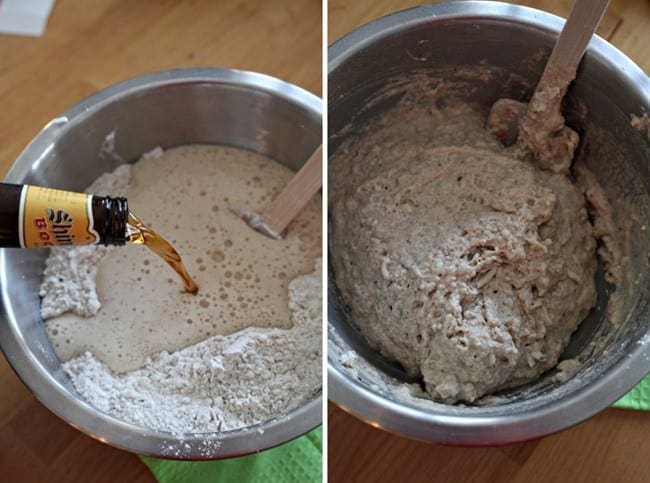 In fact, over time, I've adapted this recipe to fit my husband's and my tastes… and we bake a loaf of this bread probably around twice a month because it's such a fabulous addition to a home cooked meal.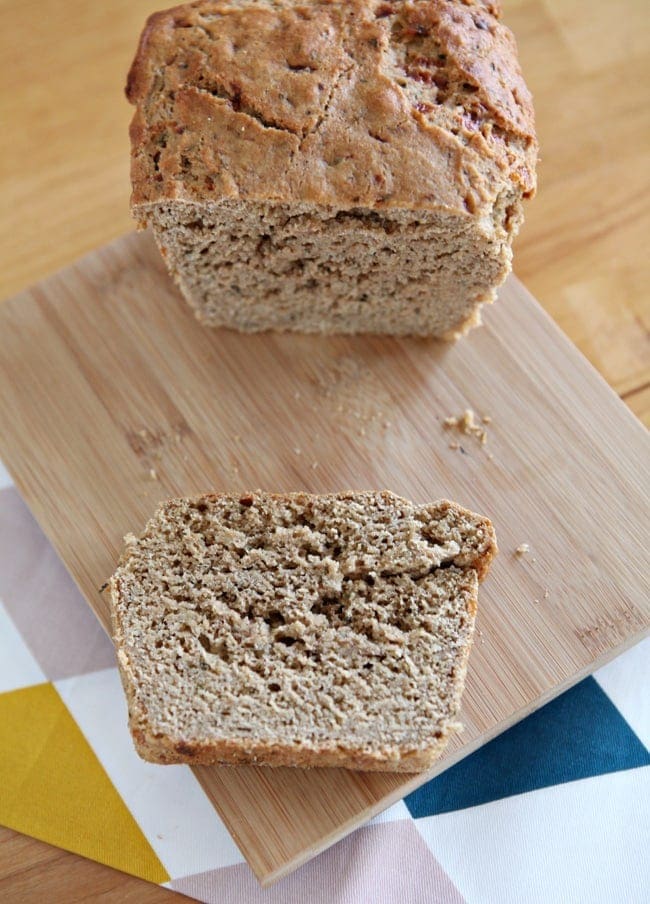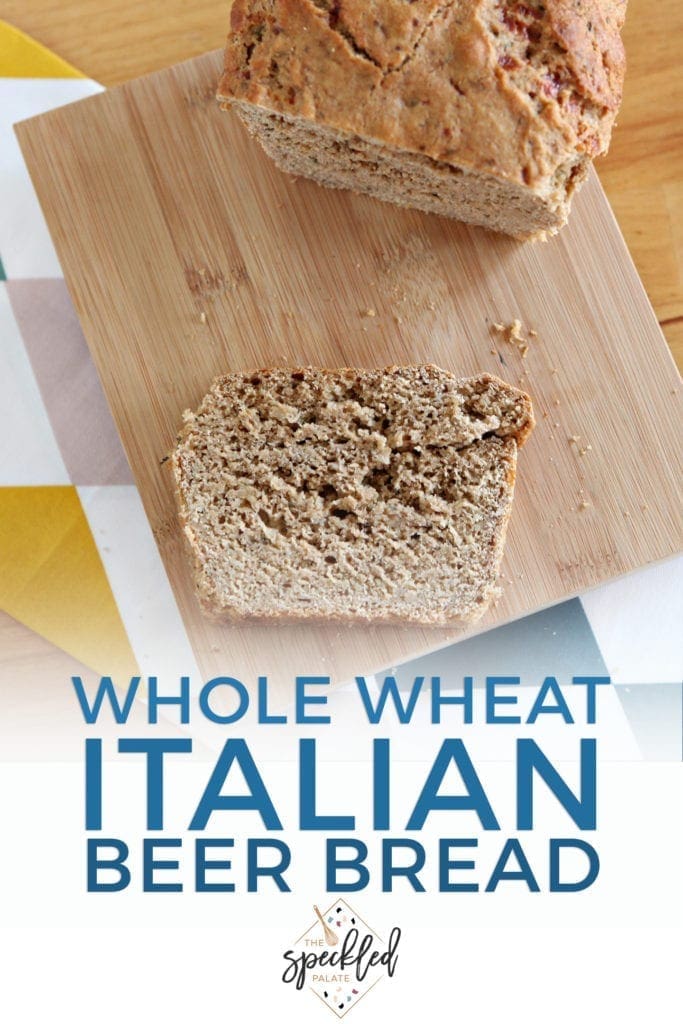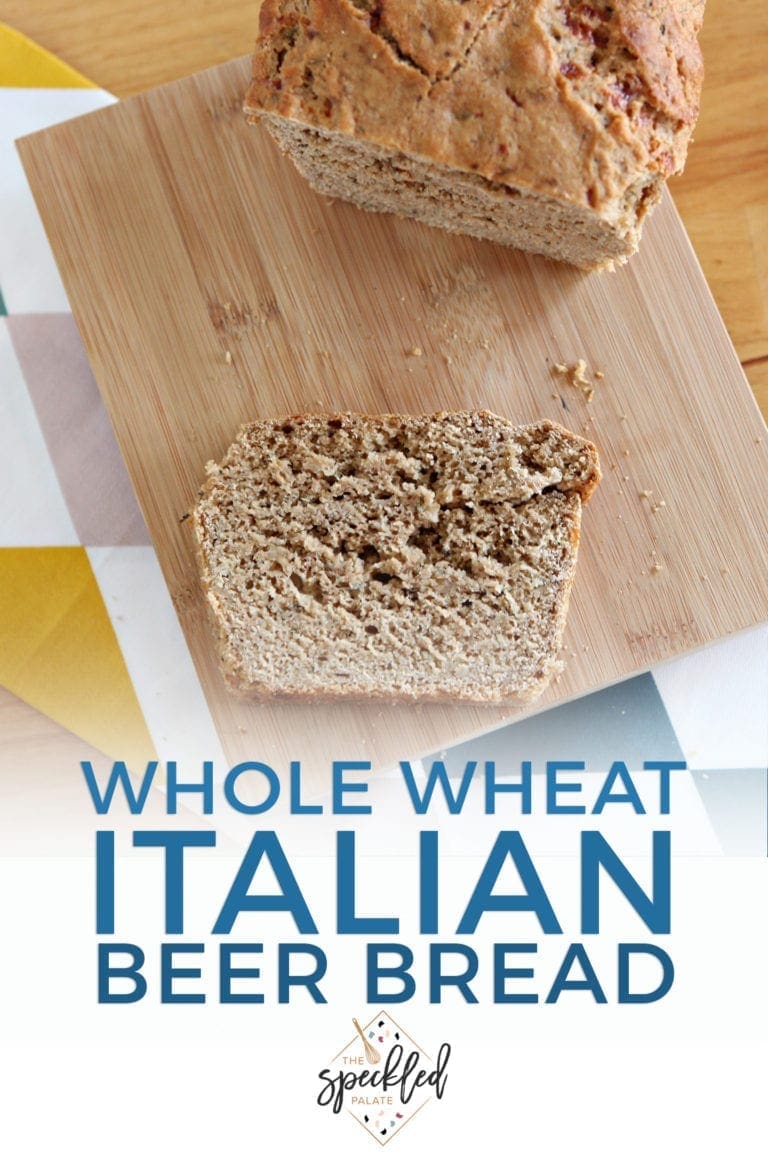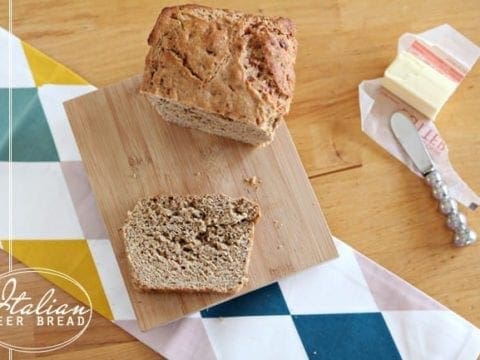 Yield:

1 loaf
Whole Wheat Italian Beer Bread
Total Time:
1 hour
20 minutes
Homemade beer bread -- crunchy on the outside and tender on the inside -- is made with whole wheat flour. Whole Wheat Italian Beer Bread is the perfect quickly made baked good to pair with any weeknight meal.
Ingredients
2 cups whole wheat pastry flour
1 cup whole wheat flour
1 tablespoon granulated sugar
1 tablespoon baking powder
1 teaspoon salt
1 teaspoon dried basil
1 tablespoon dried oregano
2 teaspoons garlic, minced (about 4 medium-sized cloves)
¾ cup mozzarella cheese
18 oz. beer
Instructions
Heat the oven to 375°F.
Combine the flour, sugar, baking powder, salt, basil, oregano, and mozzarella in a large mixing bowl.
Slowly stir in the beer and mix just until combined.
Spread the batter in a greased 8-inch loaf pan.
Bake until golden brown and a toothpick stuck in the center comes out clean, about 60 minutes.
Cool in the pan on a wire rack for 10 minutes.
Remove from the pan, and cool 10 more minutes.
Serve warm or at room temperature.
Notes
Substitution alert: You can use parmesan instead of mozzarella.
Nutrition Information:
Yield:
8
Serving Size:
1 slice
Amount Per Serving:
Calories:

373
Total Fat:

6g
Saturated Fat:

3g
Trans Fat:

0g
Unsaturated Fat:

2g
Cholesterol:

14mg
Sodium:

554mg
Carbohydrates:

65g
Fiber:

8g
Sugar:

4g
Protein:

14g
Nutrition facts are an estimate and not guaranteed to be accurate.
Do you have a friend who you share recipes with like I do with Krysten?
What are some of the foods a friend has introduced you to?