'Tis the season for parties, comfort food, sweets and more! Christmastime is the best time of year because it brings people together and calls for so many different foods to celebrate. So whether you're looking for breakfast inspiration, appetizers, sides, entrees, desserts or drinks to serve this holiday season, you're bound to find a recipe that works!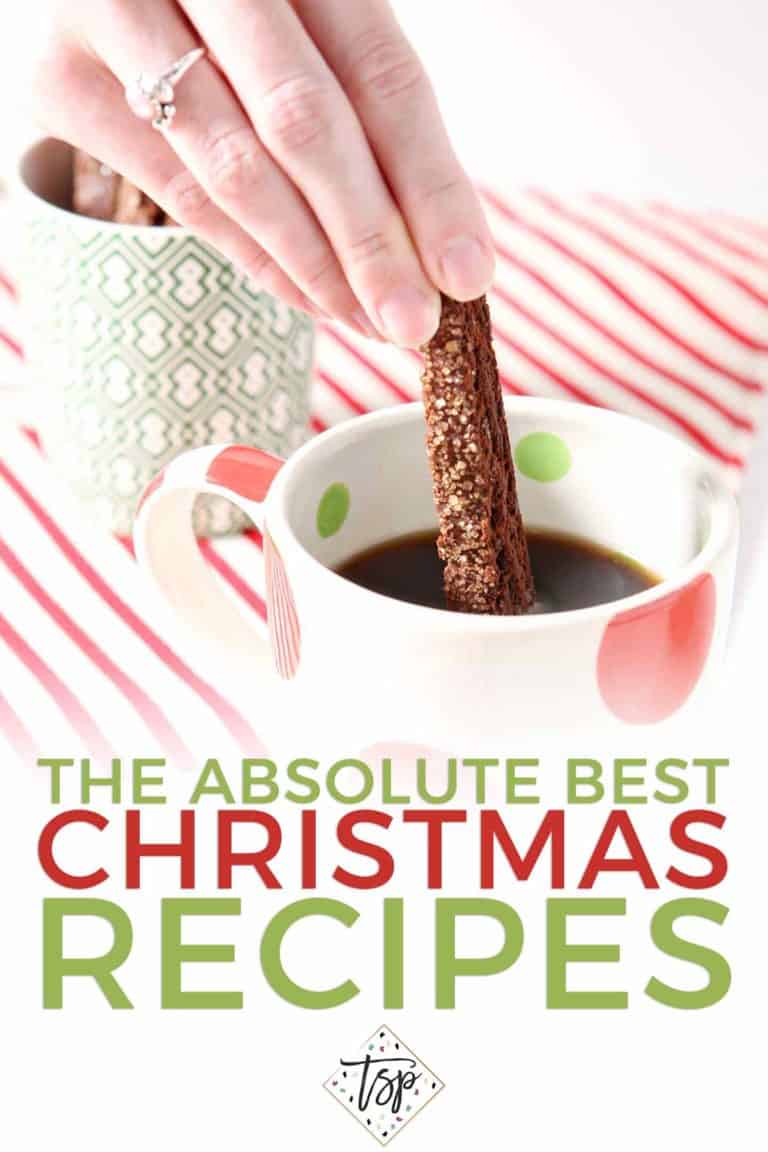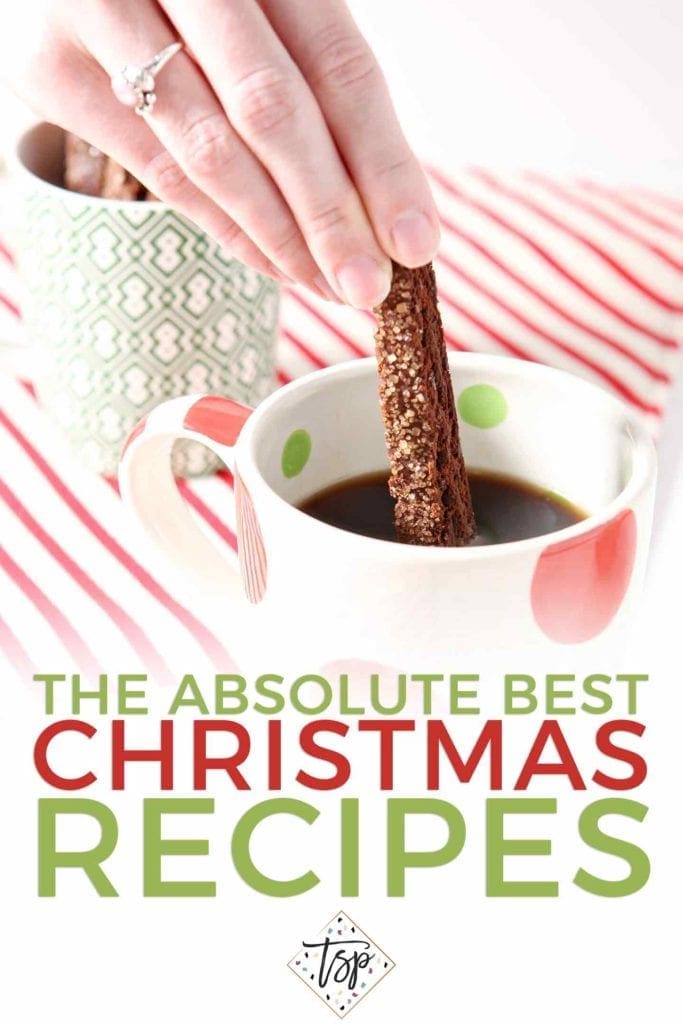 The holiday season brings so many people together.
It's a lovely time of year, but it can also be overwhelming because if you're staying OR going, chances are, you need to make something, whether it's a side dish, a dessert or even a mixed drink for the crowd to enjoy.
Whether or not you're comfortable with entertaining, trust me when I say you can do this! I've got your back and have compiled the absolute BEST Christmas recipes right here on this page!
Below, you'll find all the recipes, broken down by course, so you can easily pick and choose what to bring and/or what to make this Christmas season.
Christmas Breakfast/Brunch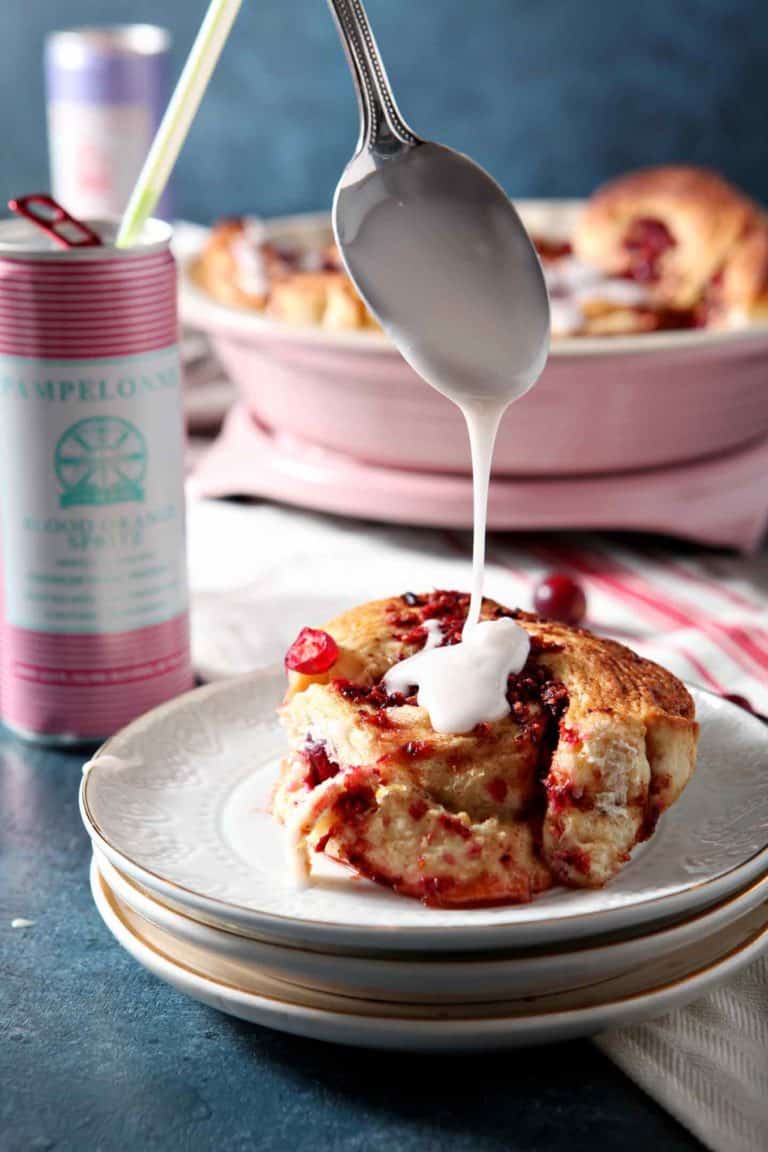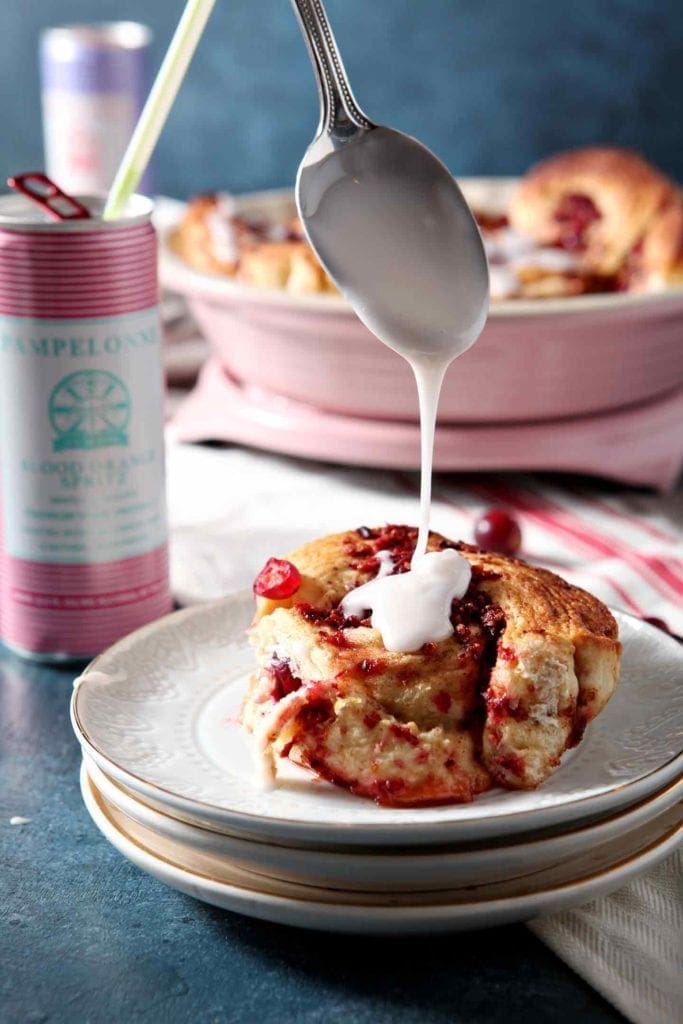 Sweeten up any holiday morning gathering by serving homemade Cranberry Cinnamon Rolls! The dough of these buns is speckled with fresh cranberries, and the gooey cranberry-maple filling adds the right amount of sweetness to this brunch piece de resistance! Topped with a sweet-and-tart Blood Orange Icing, Cranberry Cinnamon Rolls are a festive, one of a kind recipe for a Christmas brunch.
Christmas Appetizers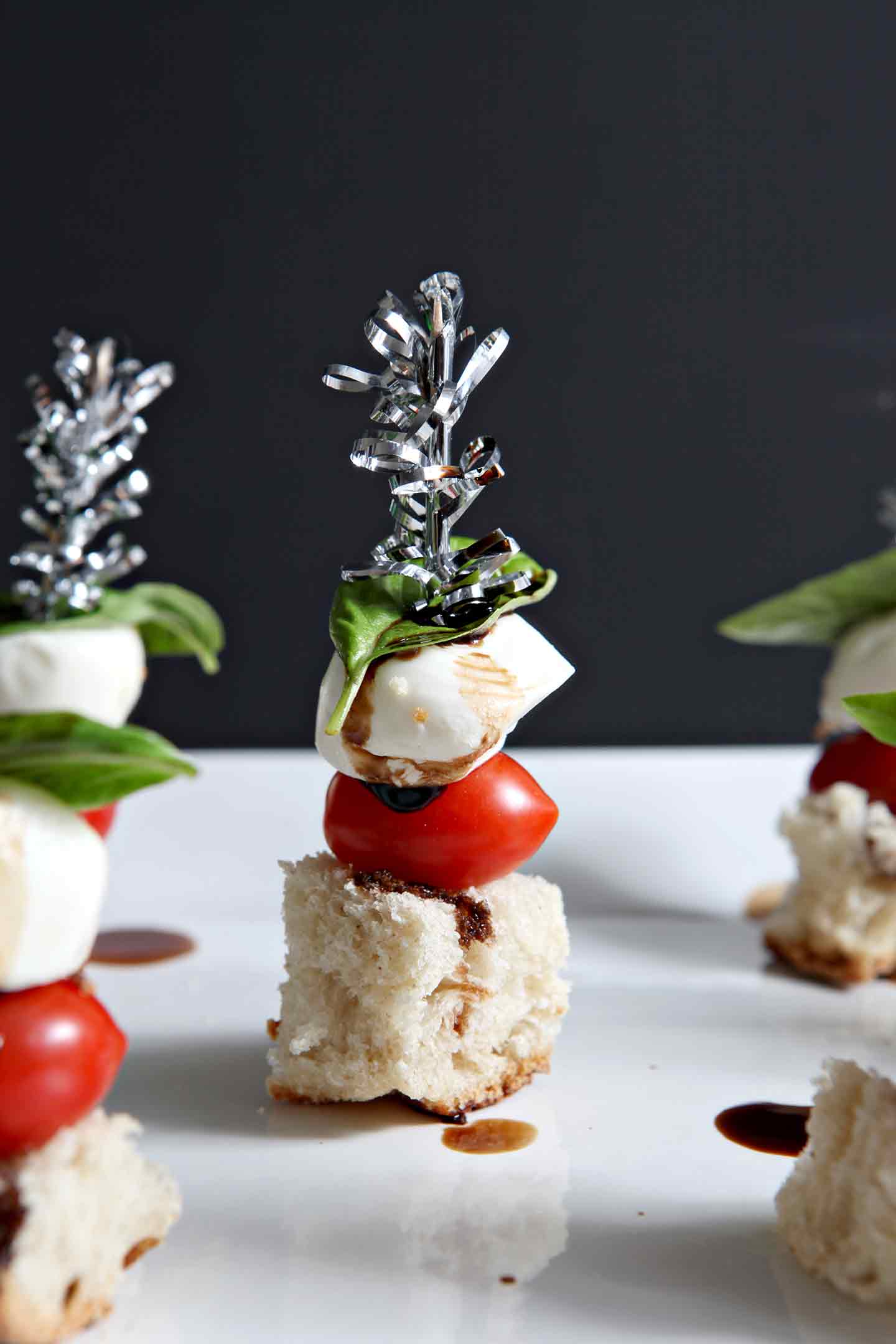 Caprese Skewers are the perfect easy appetizer to make for a crowd this holiday season! Crusty ciabatta bread serves as the base. Grape tomatoes, small mozzarella balls and fresh basil are layered onto the bread, then skewered with a festive toothpick. To finish the dish, drizzle reduced balsamic vinegar on top, and enjoy! Red and green, these simple but delicious Caprese Skewers are sure to be a winner at parties this season… and any season!
Christmas Side Dishes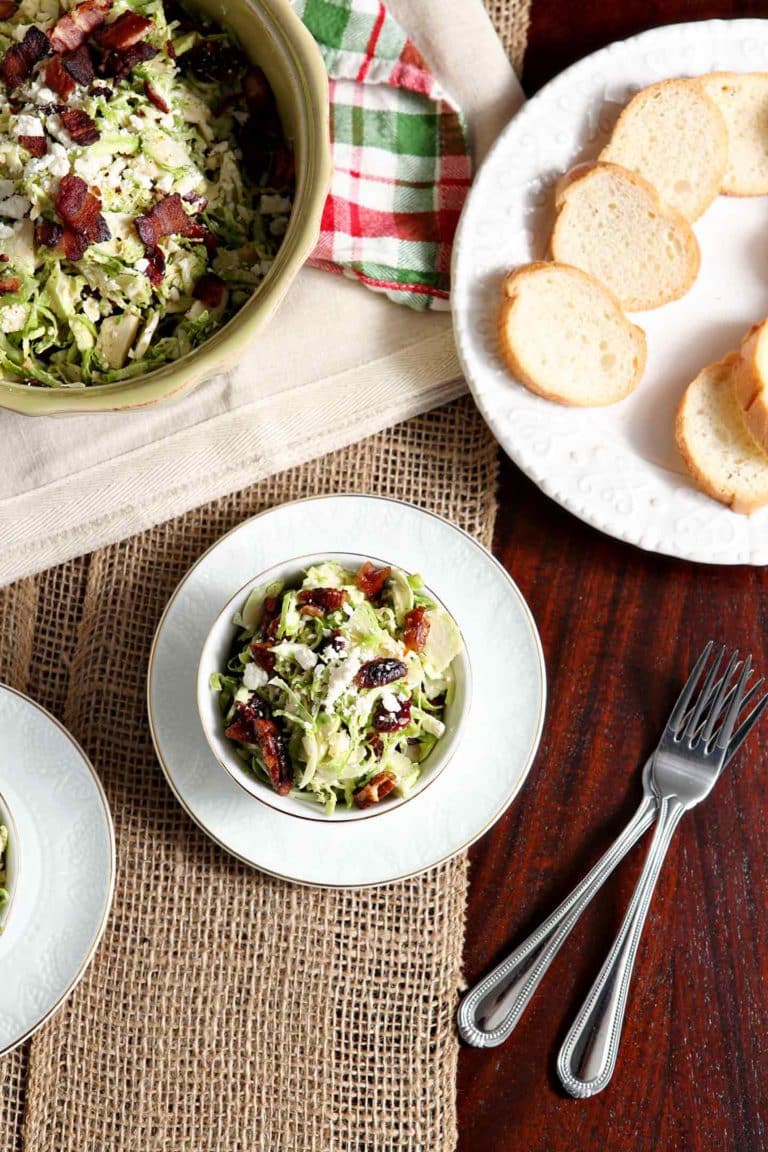 Serve Cranberry Feta Brussels Sprout Salad with Candied Pecans and Warm Bacon Vinaigrette as a festive side dish this season! Brussels sprouts serve as the base of this unique winter salad. Top the shredded Brussels sprouts with dried cranberries, crisp bacon, feta cheese, candied pecans, then toss in a warm bacon vinaigrette before serving. Slightly sweet, savory, salty and crunchy, this salad is a delicious new way to enjoy Brussels sprouts!
Vegetarian-Friendly Christmas Recipes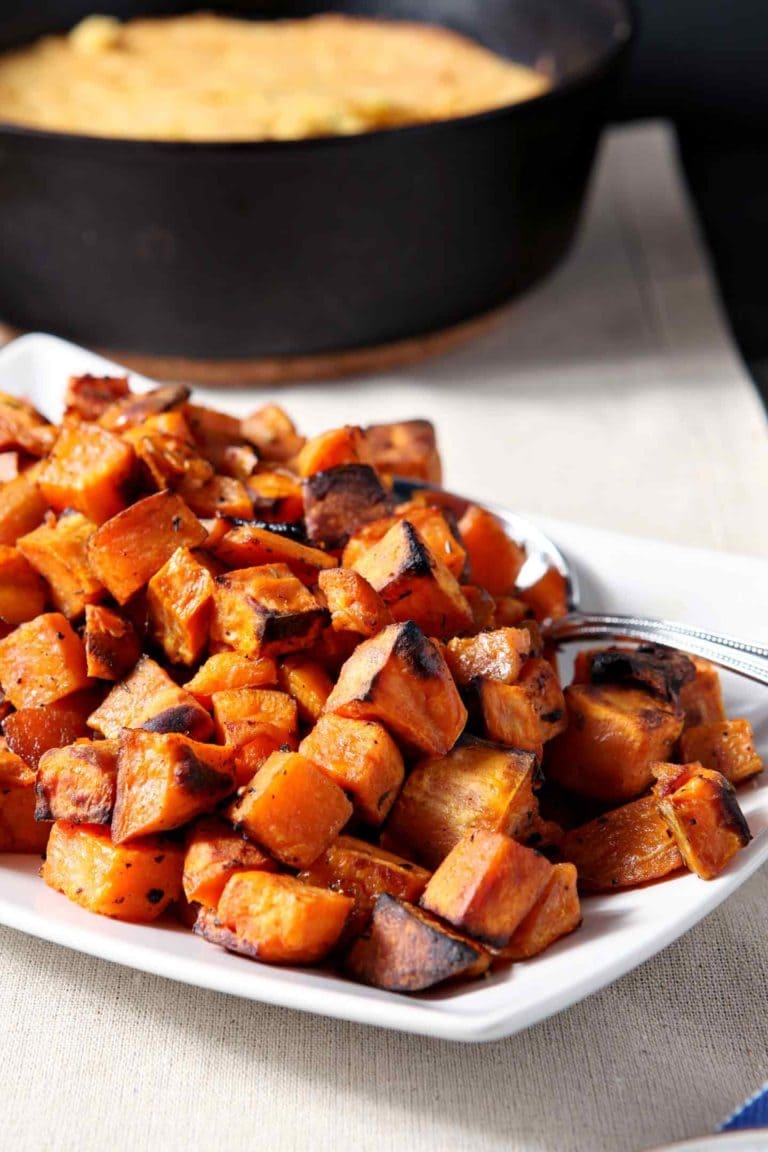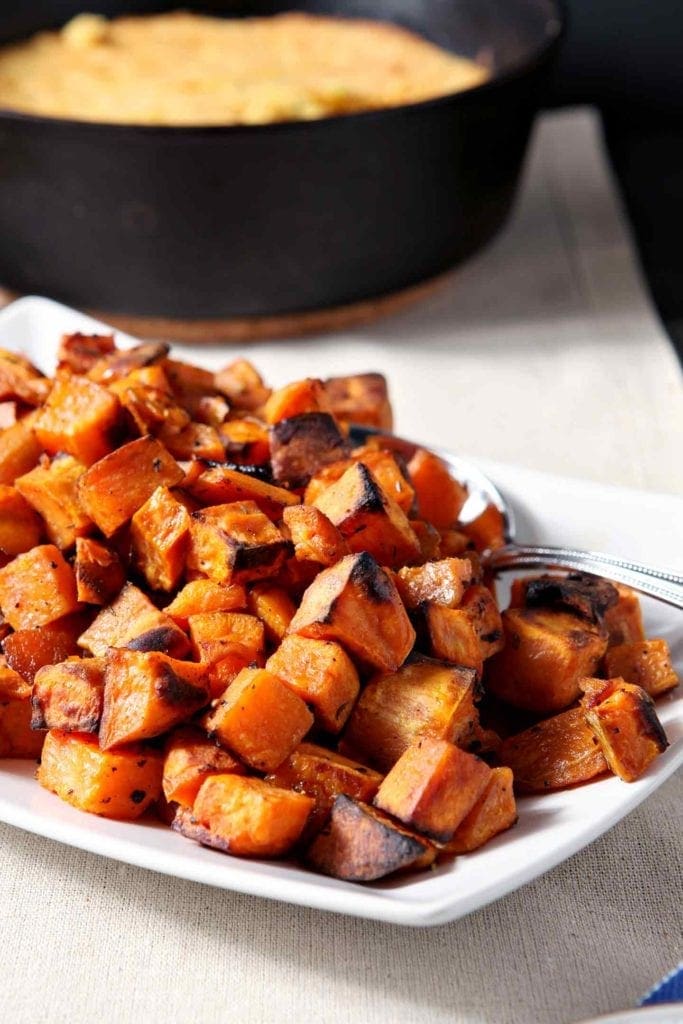 Bourbon Butter Sweet Potatoes make a DELICIOUS, flavorful side for the holiday table and are SO simple to make! Cube sweet potatoes, then douse them in a mixture of butter and bourbon. Season them with fresh thyme, salt and pepper and bake for 45 minutes. Broil the potatoes to add a nice crunch, then serve warm. This bourbon-y, buttery side dish is holiday meal perfection.
Christmas Entrees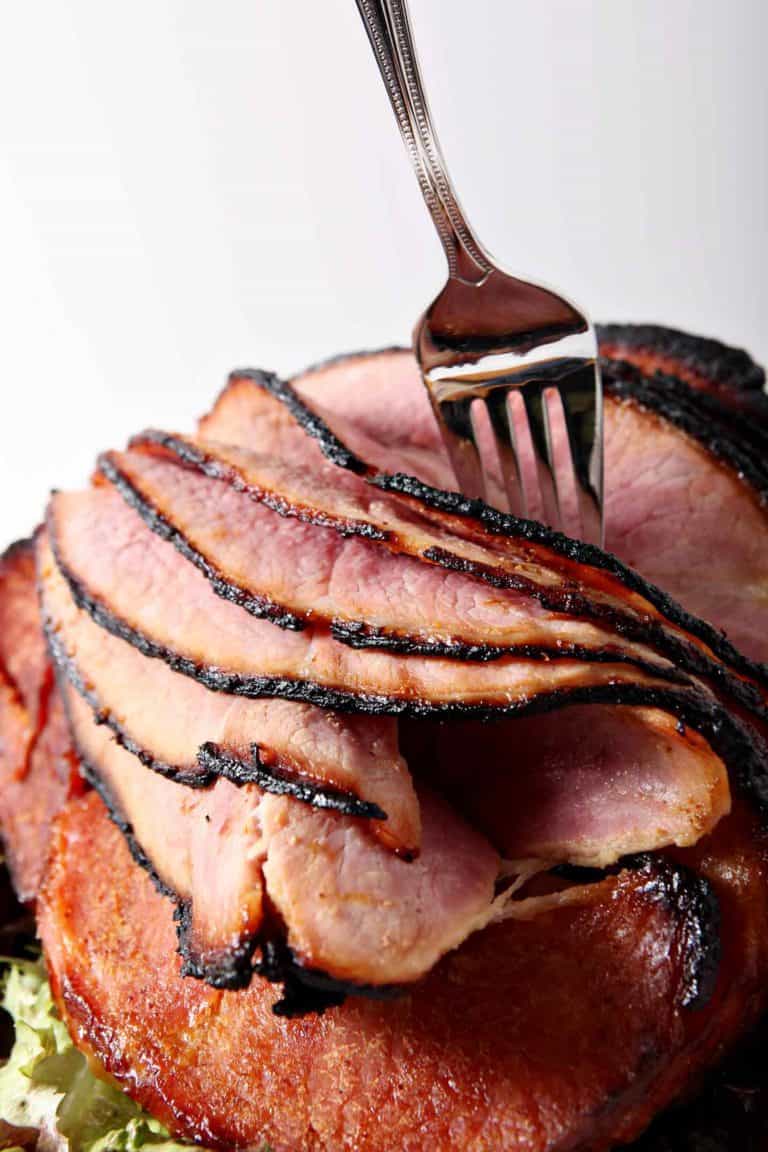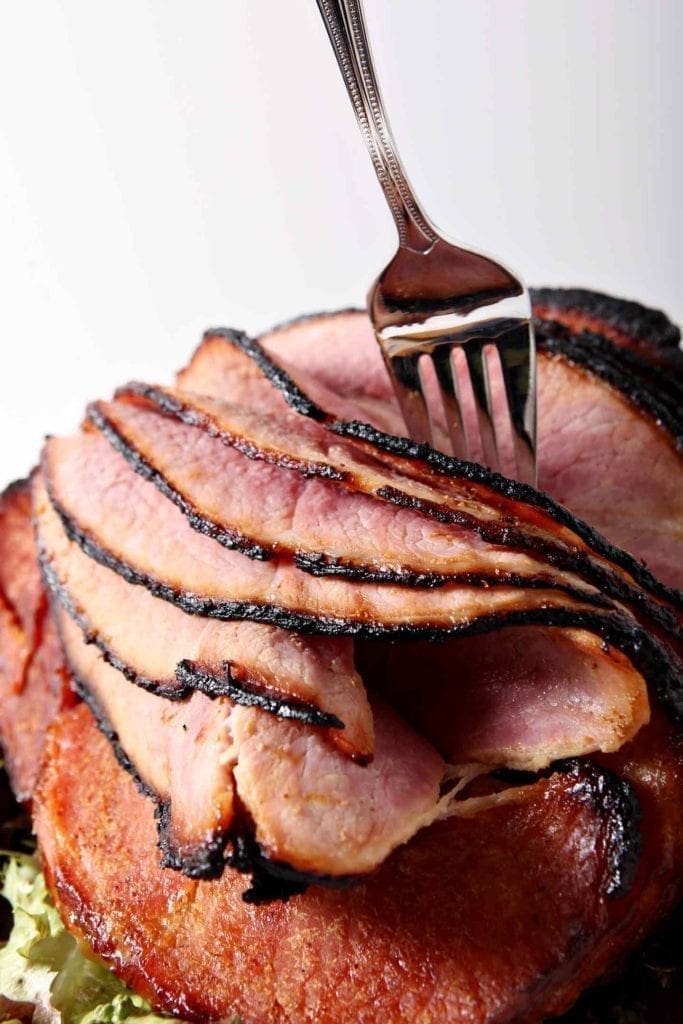 A blast from the past, Honey Ham makes a delightful Christmas centerpiece. As the ham bakes, the exterior crisps up and the glaze thickens, sweetening the meat from the outside in. When the ham comes out of the oven, it's all-out divine and the perfect entree for any holiday meal.
Christmas Cookies & Bars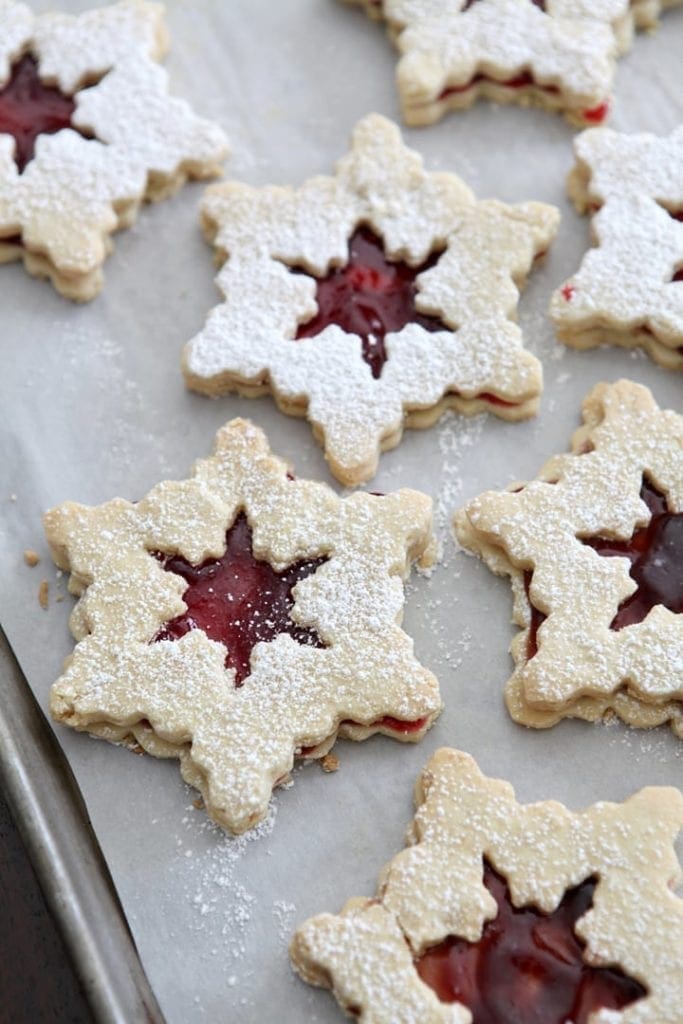 Slightly sweet shortbread-style cookies filled with a deliciously tart raspberry filling. These Raspberry Linzer Snowflake Cookies are the perfect balance for those who love the not-so-sweet desserts!
Other Christmas Desserts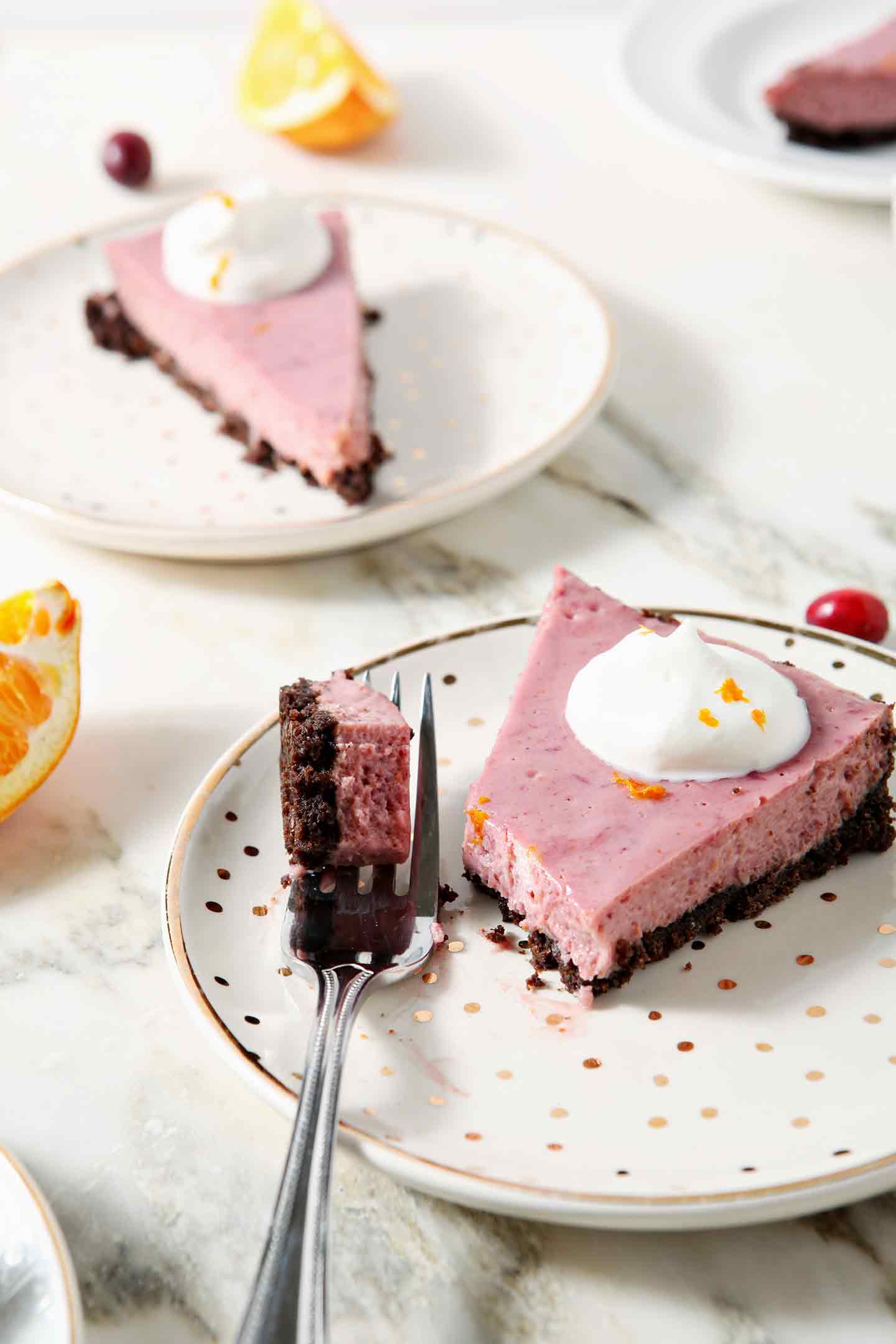 Brighten up your holiday dessert game by making a Creamy Cranberry Tart! Fresh cranberries and sweetened condensed milk serve as the star ingredients of this tart, and make it creamy, tart and flavorful! First, make a chocolate graham cracker crust, then fill it with a creamy orange cranberry filling and bake. Perfect for Thanksgiving, holiday parties, Christmas Eve and more, this Creamy Cranberry Tart is a tasty wintertime dessert.
Christmas Mixed Drinks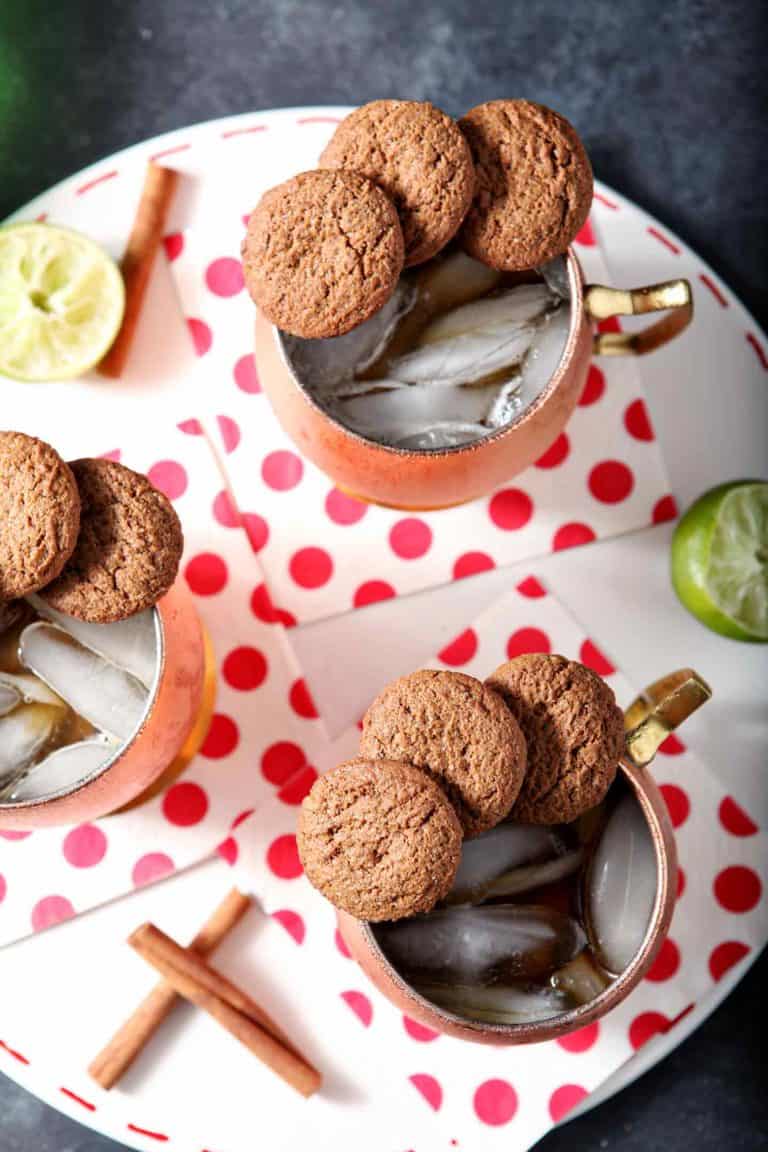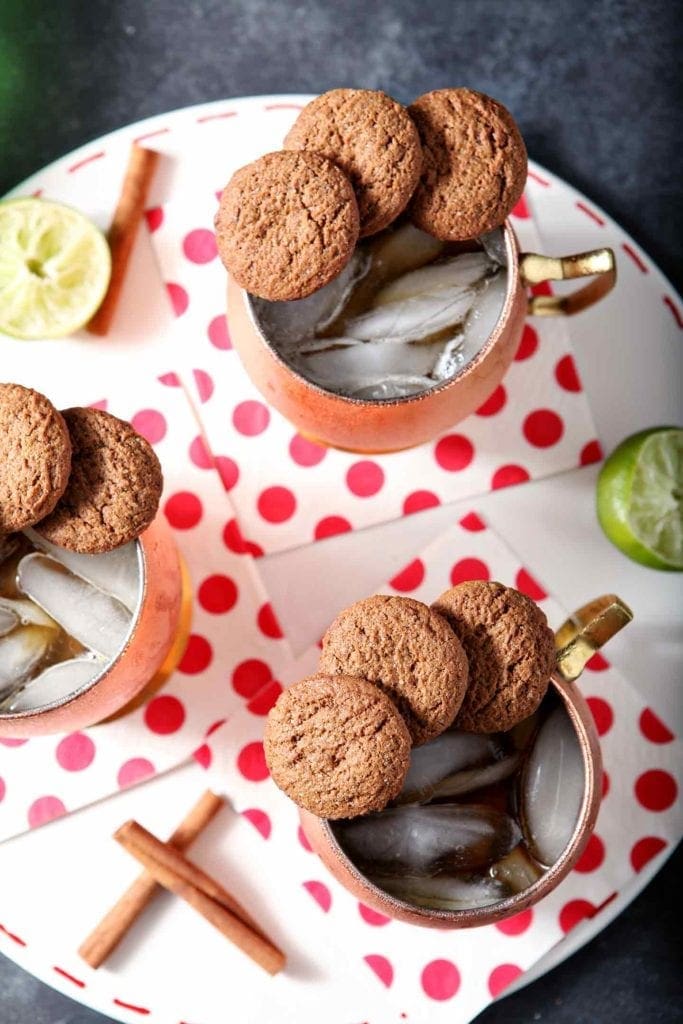 'Tis the season for all things GINGERBREAD! Get in the spirit by mixing up a spicy Gingerbread Mule. This cocktail starts with a ginger/cinnamon-infused vodka and a molasses simple syrup. When the ingredients are ready, mix with fresh lime juice and top with ginger beer before enjoying. With spice from the ginger, sweetness from the molasses, warmth from the cinnamon and acid from the lime juice, the Gingerbread Mule is balanced and spicy-sweet delicious!
Non-Alcoholic Christmas Drinks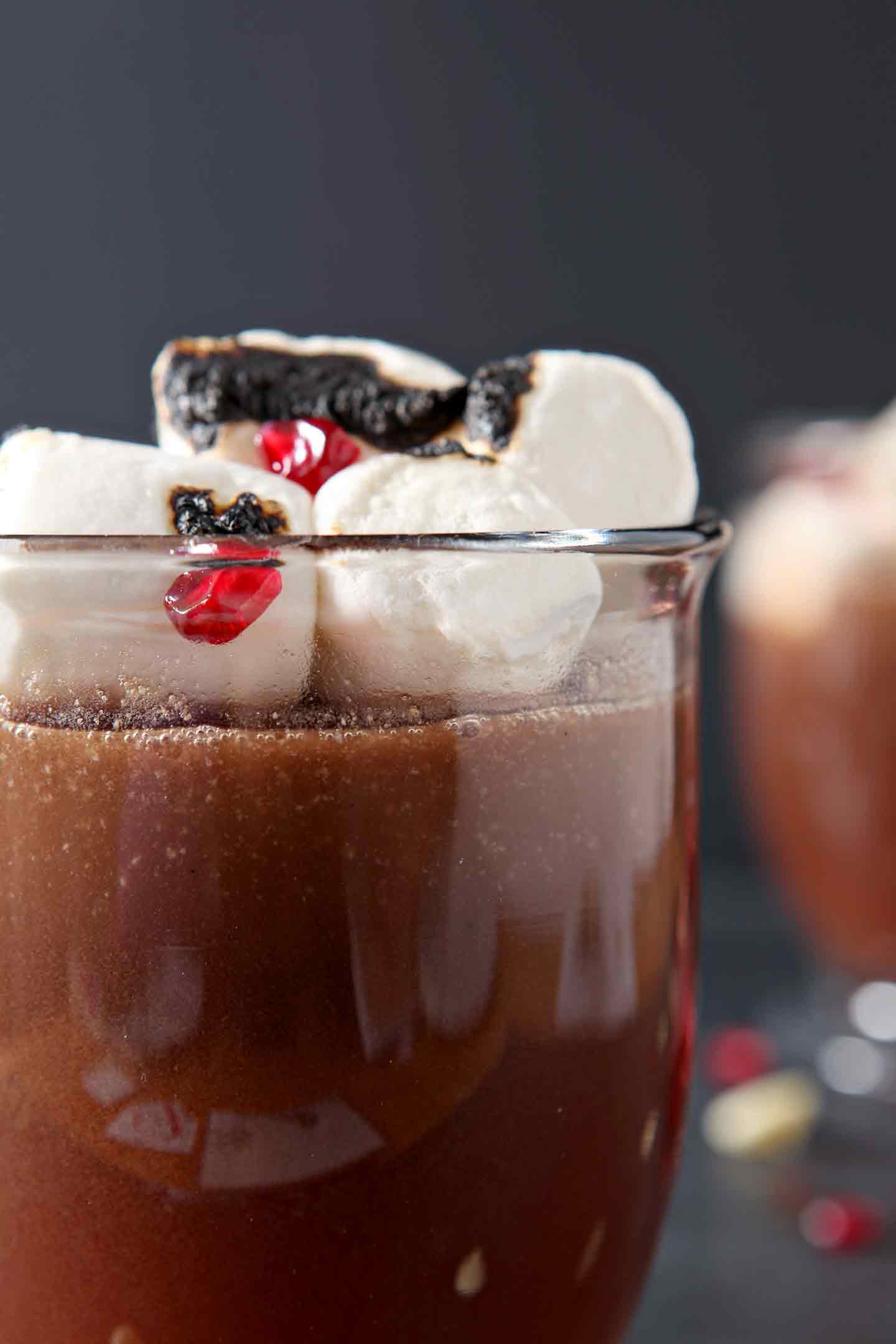 Tart, creamy and utterly decadent, Pomegranate White Hot Chocolate makes a perfect mug of comfort during the chilly winter months! Easy to make and even easier to drink, this unique 3-ingredient hot chocolate calls upon childhood memories while adding different flavors to the wintertime staple we know and love. Top with toasted marshmallows, pomegranate arils and more white chocolate. Pomegranate White Hot Chocolate will become a family favorite!