Print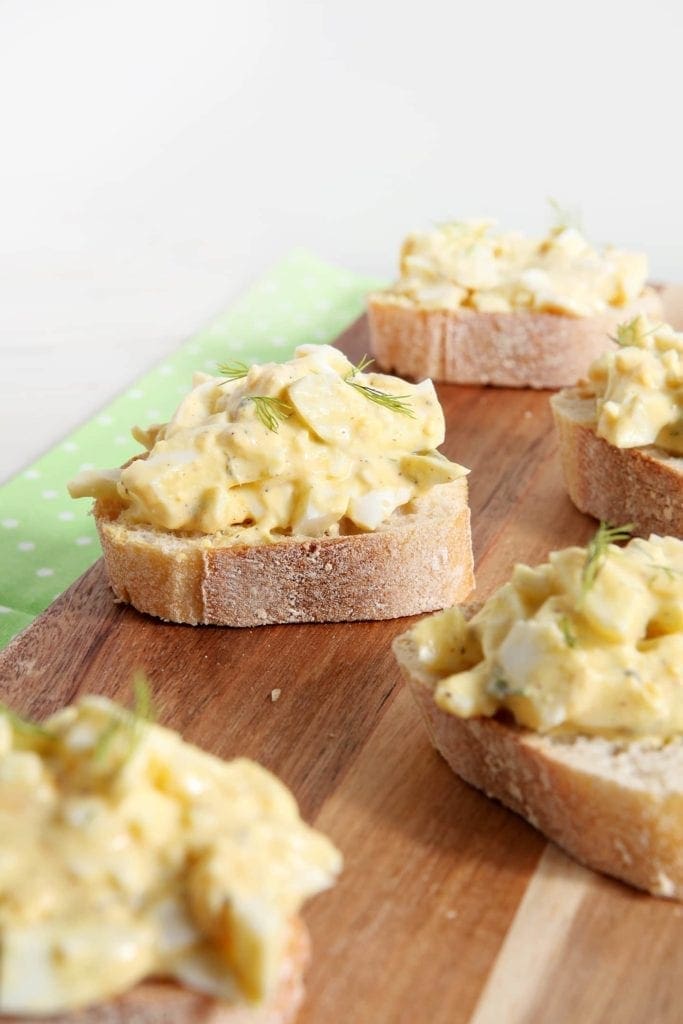 Deviled Egg Bruschetta
Leftover hardboiled eggs from the Easter table? This take on deviled eggs is for you! Instead of making the Southern classic, turn leftovers into Deviled Egg Bruschetta, making a creamy and delicious mayonnaise-free appetizer.
Make the hardboiled eggs
Place the eggs in a pot. Add cold water, covering the eggs by at least an inch.

Bring the water to a boil over medium-high heat and cover. Immediately remove the saucepan from the heat, and set aside for 8-10 minutes. (Set a timer so you don't forget!)

Drain the water, then pour cold water over the eggs. When the eggs are cool enough, crack the shells and peel carefully, rinsing off any extra shell from the eggs.

Chop the eggs, and set aside.
Make the egg salad
In a small bowl, combine the yogurt, mustard, pickle juice, dill, salt and pepper. Stir together until combined.

Pour the wet ingredients on top of the eggs, then stir until just combined.

Dollop the egg salad on top of toasted bread, and enjoy immediately.