HOORAY!
The Speckled Palate's brand-spanking-new (and sooooooo purty!) facelift, courtesy of Casey at Sugar Studios, is officially live!
And we're kicking off The Speckled Palate's Fifth Birthday week with the launch of our new design, as well as the 2016 reader survey!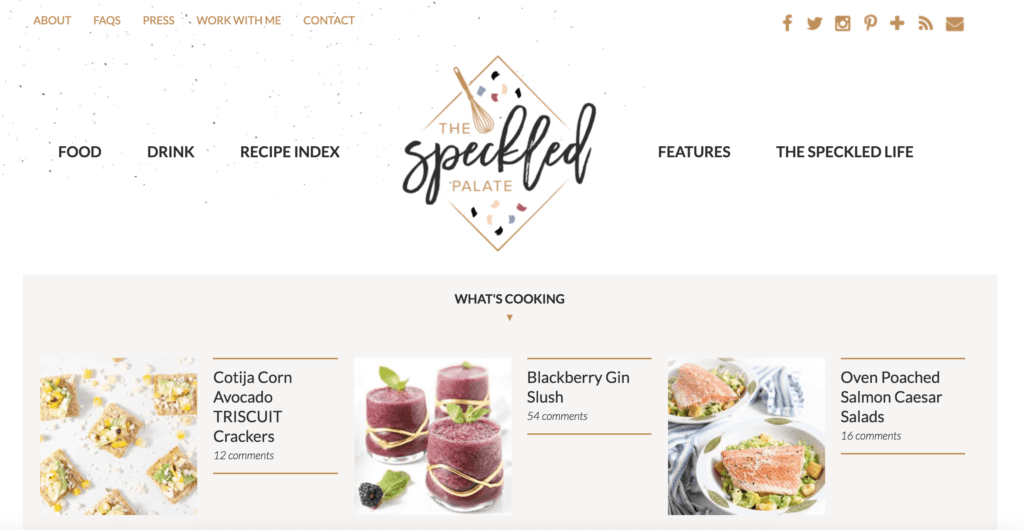 So before we get into the survey, take a look around. Check out the new logo, sidebar, footer, the recipe index (now complete with an INGREDIENT breakdown!), the recipe card, our new e-mail newsletter subscription and everything. Seriously, y'all. Is it weird that I'm swoony over this design? Because I totally am. (And that little dog just above the footer? Y'all know that's a nod to our dog, who this blog is named after.)
Go ahead. Have a good look. I'll be here…
Now let's talk about the 2016 Reader Survey.
It's been a few years since I did my last one, and this is something I want to do yearly.
I want to know more about you. I want to know what you like about this blog and which topics you'd rather I skip. I want to know that we're all on the same page. And I want to know if there's anything else you'd like to see featured here.
So take a few moments and give me your insights, will you?
Thanks so much!
Be sure to come back on Wednesday for a fun birthday drink and a giveaway, too!