Happy Wednesday, everyone!
I started The Speckled Palate three and a half years ago to share my love of food, and it has grown since then, moving with me from Tennessee to Louisiana and now Texas. A lot of things have changed, features have come and gone, but the sole purpose of this blog — the sharing of delicious recipes that are near and dear to my heart — has stayed the same throughout.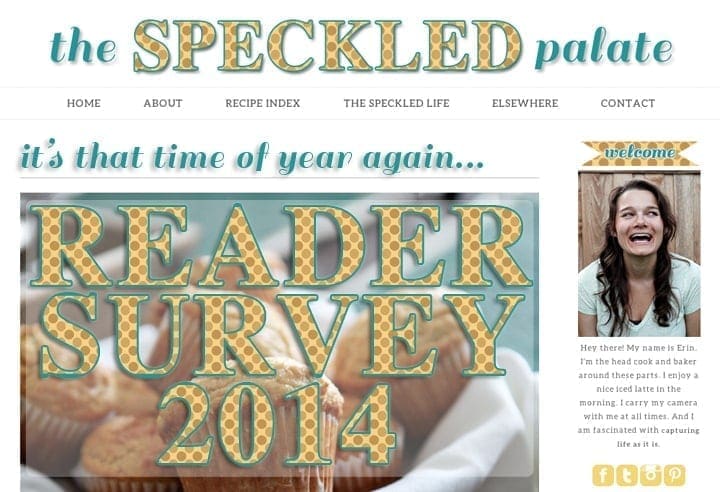 The Speckled Palate has grown significantly since it launched in May 2011, and I want to know more about who is following along today!
I'd love to hear what you would like to see more of on The Speckled Palate, what you currently love about the site, what you're not digging as much and what you'd like to see more of in the future.
All I ask is that you be honest, courteous and constructive with your feedback.
Thanks for your help! Y'all are the best!
Thanks, again, for your help, and I'll be back tomorrow evening for That's Fresh Friday and have a new recipe ready to go for y'all on Friday morning!