If you're visiting my site this morning, you should notice something is a little different around these parts.
My little website got a facelift this weekend, and I wanted to take the time to introduce y'all to the new Speckled Palate!
But first, an explanation of sorts because I know it's out of the blue. (Heck, it was out of the blue for me!)
No, this wasn't planned.
No, I wasn't expecting to have to do this so soon.
But c'est la vie.
My site went down late last week due to a firmware update not being compatible with my blog's theme. So I did what any reasonable blogger would do: I found a new theme and began work tweaking the design to my liking.
And y'all? I'm really pleased with the final result…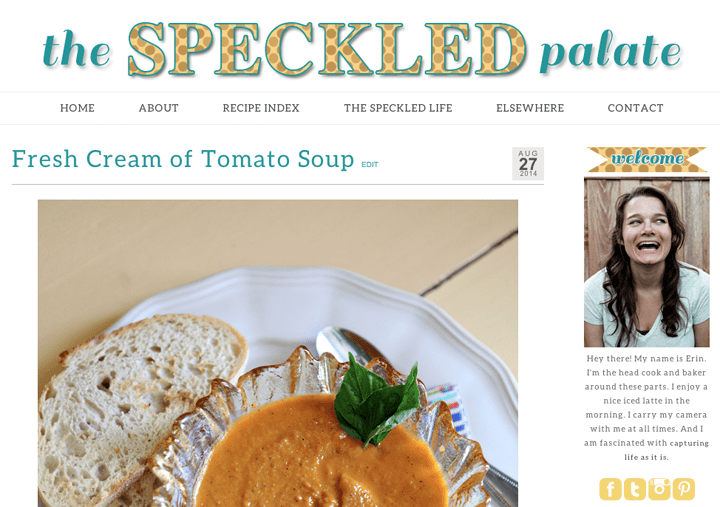 Not only did I work on an overall facelift for the site… but I added some new pages and updated the About Me and FAQ pages.
I even made a super pretty Recipe Index that's organized by category and photographs to make finding recipes easier on everyone.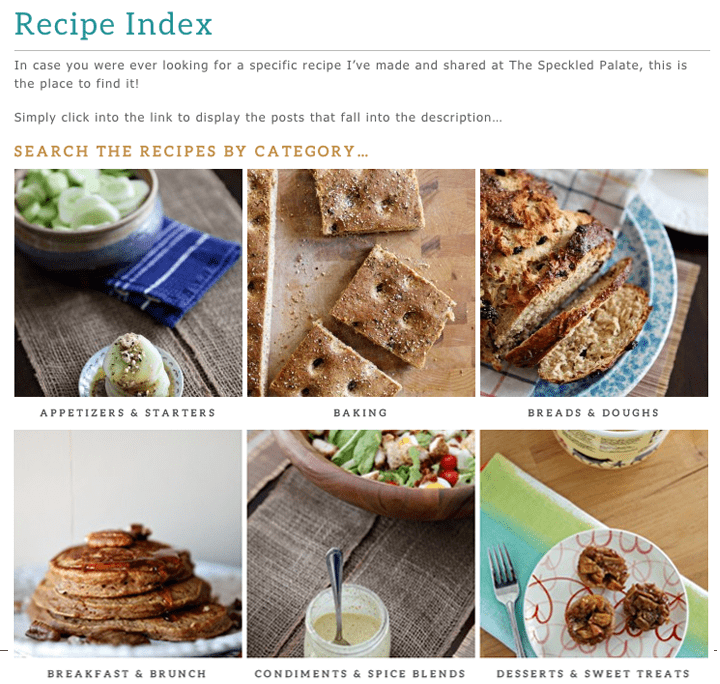 So… I'm curious.
What do y'all think of the new site?
What are your favorite features? Is there anything distracting or something you'd rather see?