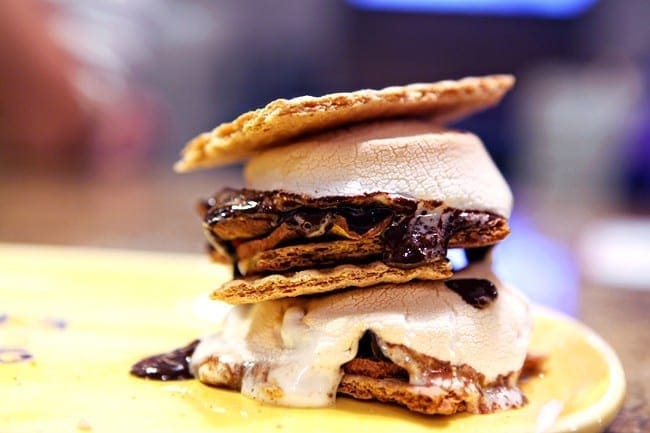 Oh, the weather outside is frightful…
So it's not Christmas music season for me just yet, but really, the weather is pretty ridiculous here, y'all. It's a cold and dreary day, and the temperature has dropped nearly 40 degrees since last night… and we might be getting some wintery precipitation in Dallas during the weekend.
I love this time of year, but the switch was so quick that I'm shivering as I write this for y'all. I'm currently considering some of my favorite Christmas movies and how I want to put one in to play in the background as I continue my work this morning because holiday musicals are perfect for this kind of weather, even if it's a week early. I'm also thinking of all the warm goodies I can make for myself today to stay warm inside as the wind howls and the rain pelts the ground.
One thing I know I'll be making at some point today are these lovely s'mores because they remind me of autumns past and good times… and they're pretty seasonally appropriate, too.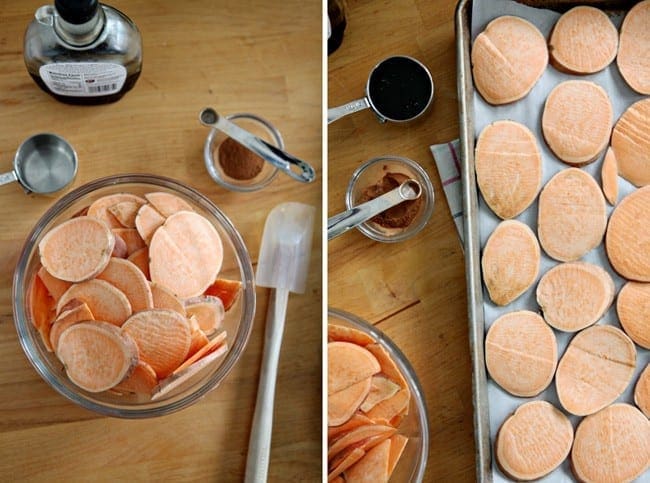 I know it sounds strange, but this recipe is my final Thanksgiving post.
I know s'mores aren't traditional or something you'd maybe even consider for your post-turkey dessert, but I'm kind of stupid excited about these sweets because they are warm and home-y and delicious. If nothing else, these could take the place of that sweet potato pie on the dessert table because they are a definite spin on a classic… and they're super easy to make! (They're also fun for a crowd because everyone can assemble their own — so have lots of different chocolates on hand!)
Sweet Potato S'mores… let's make them a thing.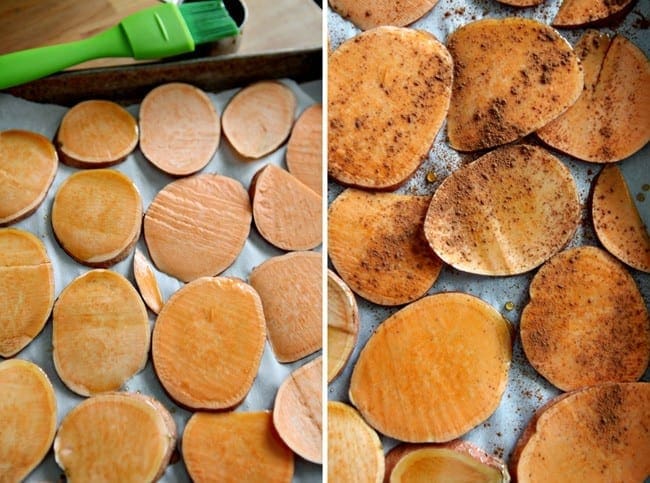 I realize that a lot of people are probably looking at me funny right now since I just proposed making s'mores for your Thanksgiving dessert.
I know.
But they're really, really, really good, y'all. And all my taste testers agreed that they were awesome… and one girl, last I heard, is considering bringing them to her work Thanksgiving feast.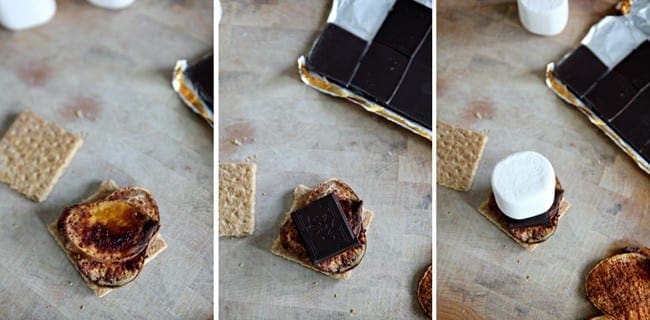 Here's how you make them for yourself: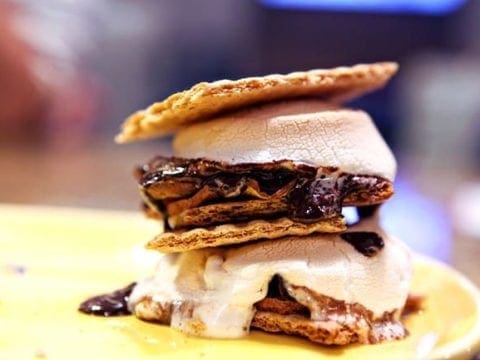 Yield:

8 servings
Sweet Potato S'mores
Sweet Potato S'mores make the PERFECT after-Thanksgiving dinner treat! Sweet potatoes are glazed and baked, then added to the traditional s'more fixings of dark chocolate, graham crackers and marshmallows. This seasonal twist on the s'more is delicious for the holidays!
Ingredients
Glazed Sweet Potatoes
1 medium sweet potato, , sliced into ¼" rounds
5 teaspoons pure maple syrup
¾ teaspoon ground cinnamon
A pinch of salt
S'mores
Dark chocolate bar of your choice
Sleeve of graham crackers
8 large marshmallows
Instructions
Preheat the oven to 450°.
Slice the sweet potato with your mandoline (or a knife), and set aside.
On a parchment paper-lined baking sheet, lay out the sweet potato circles individually to where they are all touching the baking sheet.
Using a pastry brush, lightly brush the maple syrup onto the sweet potatoes, then sprinkle with cinnamon and salt to finish them.
Bake for 30 minutes (or until crispy and delicious -- but not burned!)
Remove from the oven and set aside.
Assemble the s'mores: Place the bottom graham cracker onto the lined baking sheet, followed by a few slices of the glazed sweet potatoes, then add the chocolate and marshmallow.
Bake in the oven for 2-5 minutes, or until the marshmallow is golden brown.
Remove from the oven, top with the other side of the graham cracker and consume immediately!
Nutrition Information:
Yield:
8
Serving Size:
1 s'more
Amount Per Serving:
Calories:

167
Total Fat:

7g
Saturated Fat:

4g
Trans Fat:

0g
Unsaturated Fat:

2g
Cholesterol:

2mg
Sodium:

41mg
Carbohydrates:

26g
Fiber:

2g
Sugar:

18g
Protein:

2g
Nutrition facts are an estimate and not guaranteed to be accurate.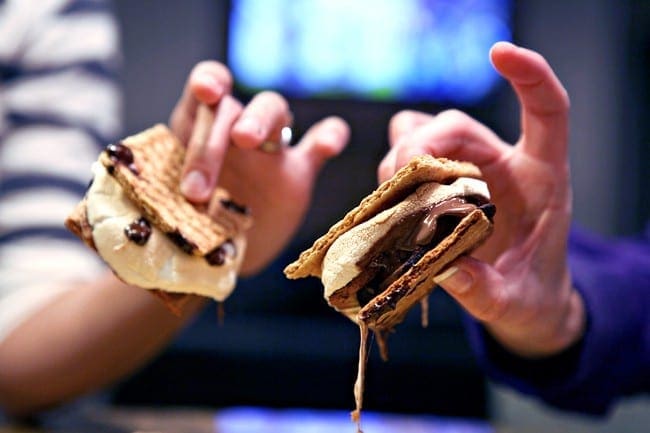 What kind of dessert are you making for Thanksgiving?