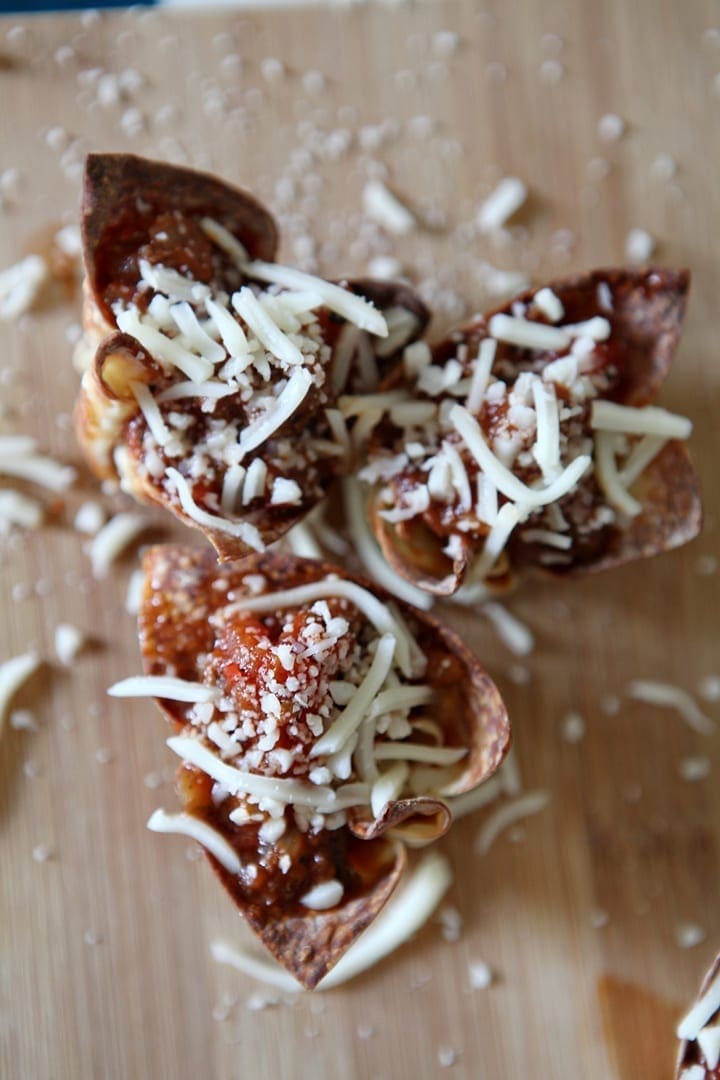 It's been raining in Dallas since yesterday morning, and it's making me incredibly sleepy. Normally, I love this kind of weather, especially if I can lounge around, but since I'm trying to be a productive human being, it has become quite a challenge.
The good news is it now feels like fall, and I couldn't be happier about that!
The better news is the rain is supposed to stop later today, and Lu and I can take our daily walk, assuming we both haven't slept the majority of the day and not done our work. (Because, clearly, my dog's workload is lumped in with mine. Even though being a social media manager and blogger is significantly different than protecting the house from any/everything that comes down the street.)
… That being said, how good do these Lasagna Bites in Wonton Shells look? They're a new favorite, and they're oh-so-comforting for the colder weather. I could go for several tonight, honestly.
Interested in how I made 'em? I'm over at My Cooking Spot sharing the recipe for the recipe, and I'd love if y'all would join me over there!
What's going on with you today?