To thank you from the bottom of my heart for joining The Speckled Palate's weekly newsletter, I invite you to download How to Host a Backyard Barbecue for FREE!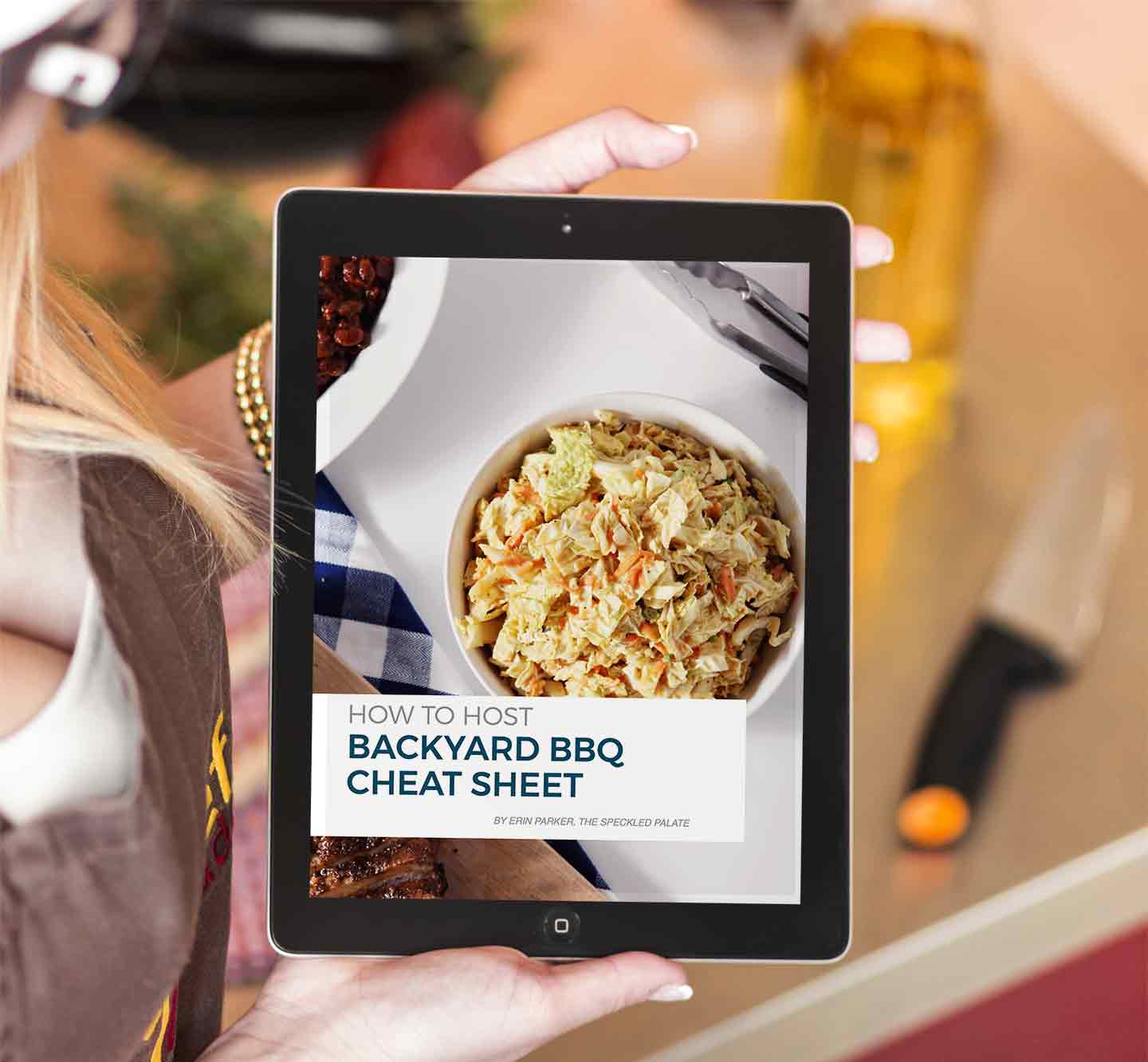 What does the How to Host a Backyard Barbecue Cheat Sheet contain?
This 12-page how-to guide has everything you need to know about hosting a backyard barbecue this season, from a complete menu, timelines for the day before and the day-of and more. You'll also get drinks to pair with your barbecue dishes and easy decor ideas—plus a complete shopping list!
Read this PDF on your computer, smartphone or tablet… or print it out to keep on hand when you're hosting. This is the perfect step-by-step guide for someone who's unsure where to begin with hosting.
This guide will teach you the basics of hosting a backyard barbecue so you can host like a pro! With my How to Host a Backyard Barbecue Cheat Sheet, you'll feel more confident in entertaining and impress your guests! Totally a win-win, right? (And if you're needing more tips and tricks, be sure to check out my How to Host a Backyard Barbecue post, which includes tips and tricks, and my Backyard Barbecue Essentials, which details what exactly you'll need to host a barbecue at home.)
Grab your ebook below, and happy hosting!
—
If you ever have any questions about hosting, send me a message! I'd love to help you troubleshoot and plan for a successful gathering.