It's that time of year again! Help me help you by taking The Speckled Palate's Fall 2017 Reader Survey. I will use your answers as I plan out the last portion of the year's content, as well as the beginning of 2018, and I would love, love, love to know what you're enjoying, what you'd like to see more of and if there's anything I can do to help you make The Speckled Palate a place that meets all your home cooking needs!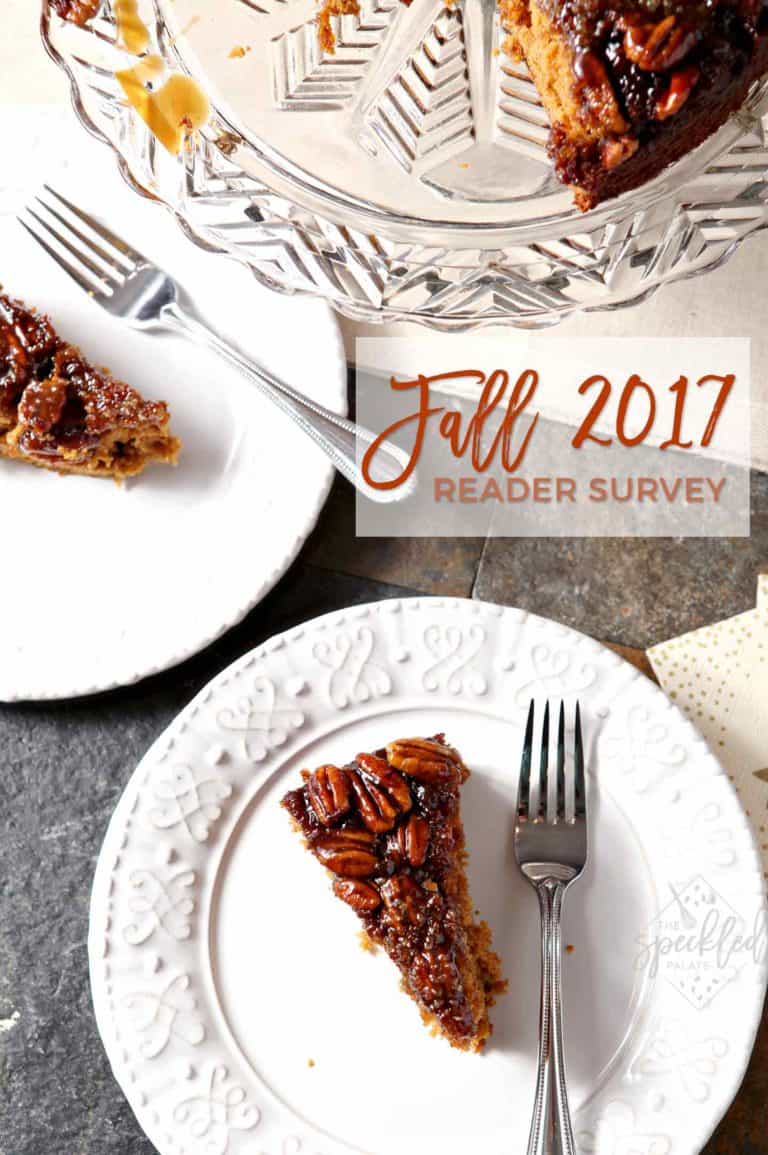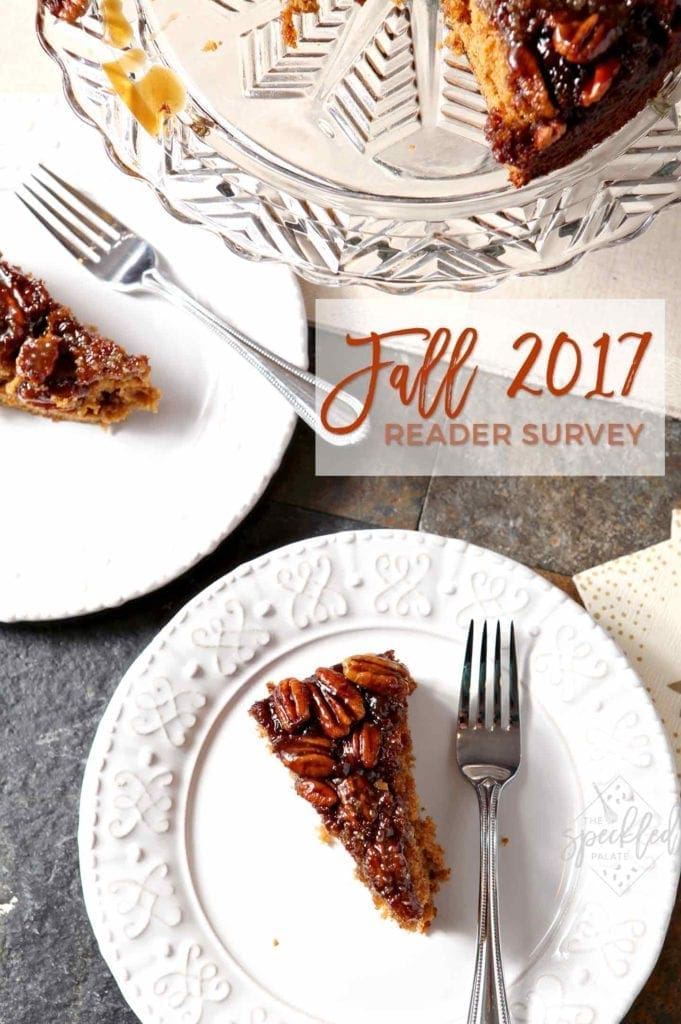 Happy Monday, y'all!
Today, instead of a recipe post, I have a favor to ask:
Will you take five minutes and fill out the (anonymous) survey below?
It's been far too long since I've done one of these. As I prepare for the holiday season and 2018, I'd love to get to know you a little better, hear what you like about TSP's current content, as well as what you'd like to see in the future.
Help me help The Speckled Palate become (or continue to be) a place that meets your cooking needs!
Thank you, thank you, thank you.
With love and lots of virtual cookies,
Erin