Dinner Divas Weekly Meal Plan: Week 94
Looking for food inspiration for next week's menu? Look no farther than the Dinner Divas weekly meal plan, a comprehensive plan that includes FIVE dinners and two extras, be they drinks, desserts, sides, etc. This eclectic meal plan, which includes relatively healthy dishes that won't take all day to cook, is meant to help busy cooks plan for the week ahead! We hope this meal plan provides great ideas and delicious dishes for your family.
Welcome to this week's Dinner Divas Weekly Meal Plan! This week's menu is delicious and eclectic. We've got an appetizer-turned-dinner, a vegetarian classic and more, as well as a delightful gluten free treat and some bacon you won't want to miss!
In case you're new around these parts, I share a new menu plan here every Friday morning. It will always include FIVE dinner options and TWO extras, curated by me and my friends, who make up the Dinner Divas. Our dinner options feature (mostly) healthy, seasonal foods that don't take all day to prepare because nobody has time for that. 😉 And the extras we share can be side dishes, desserts, drinks, etc.
We hope this weekly menu helps you create your shopping list and prepare for the week ahead, as well as provide inspiration. And hey, if it makes your life a little easier, too, we're thrilled to help!
Y'all ready for this?
By a show of hands, who's a fan of breakfast for dinner?
We certainly are in this house, and I love the idea of Comfortably Domestic's Farmers Omelet to start our week off. Featuring sweet red peppers, onion, hash browns, Canadian bacon, and cheese, what's not to love about this fluffy egg dish?
Dip for dinner? Online Pastry Chef is speaking my language!
Her Spicy Chili Cheese Dip is what's for dinner tonight! Serve with chips or veggies to dip into this decadent cheesy dinner.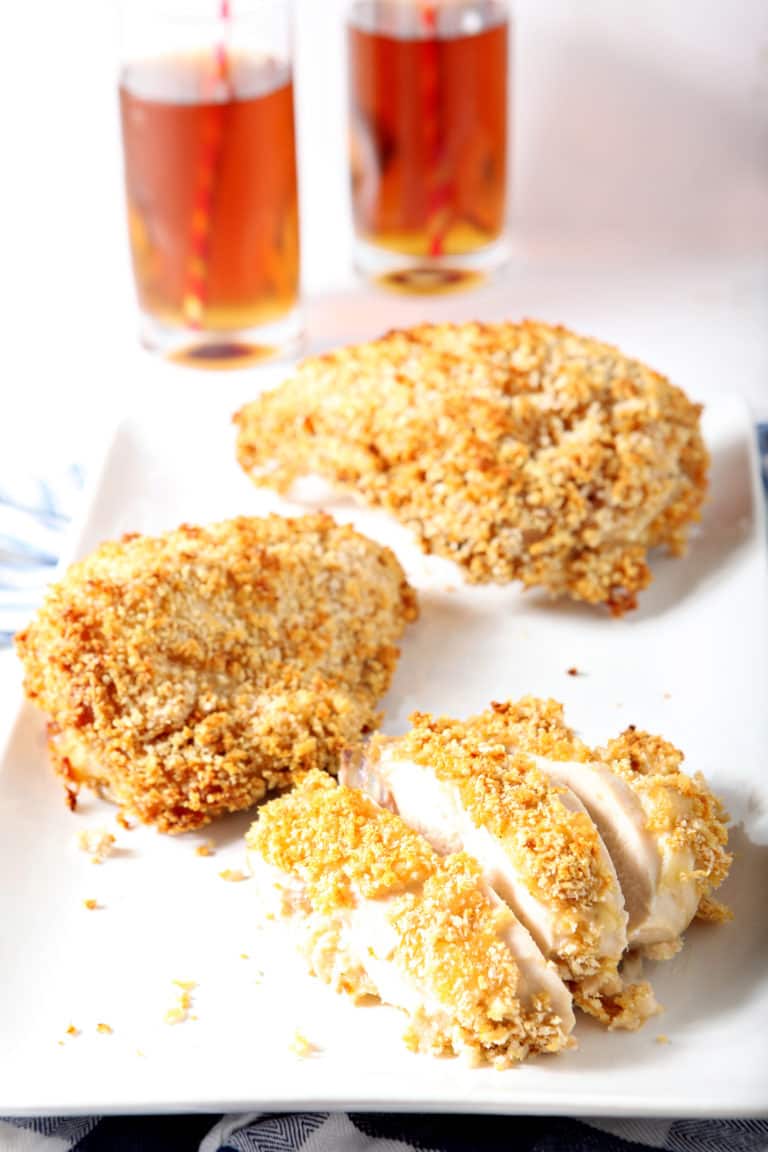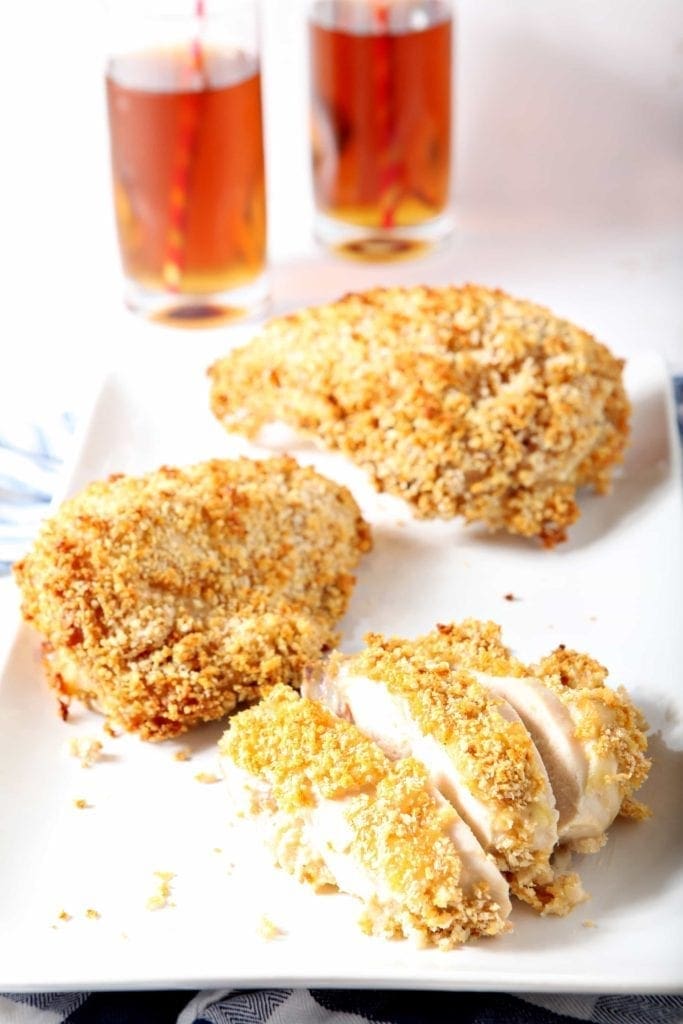 Fried chicken is one of my all-time favorite meals, but it's not something I eat often.
Tonight, we're whipping up my Sweet Tea Oven Fried Chicken! Baked in the oven, this "fried" chicken has the nice crispy texture and juicy meat without the added oil.
Y'all know I love cooking in my Instant Pot. And as a busy mama and lady, it's made my life significantly easier.
My Imperfect Kitchen's Instant Pot Vegetable Bolognese is our dish for tonight. Calling for some traditional Bolognese veggies and others that are a bit of a surprise, this dish is sure to feed a hungry family!
Pook's Pantry is singlehandedly bringing up the healthy quotient of this week's menu. Her Superfood Salad with Pomegranate is chock full of superfoods (duh), and it's gorgeous to boot!
Tell me: Which part of this salad are you the most excited about? For me, I'm into the sweet potato and pomegranate combination!
Our first extra this week is from Pook's Pantry. Her Gluten Free Clementine Cake is a lovely treat to bake during the winter months. So if you've got a ton of clementines on your hands, prepare to bake!
Our last dish of the week is Comfortably Domestic's Candied Maple Bacon. Is it breakfast or is it dessert? Either way, I want a helping of that because YUM! (Quite honestly, it reminds me of my Praline Bacon recipe.)
Must-have products to make this week's MENU!
Disclaimer: The links below are affiliate links. If you click through and take action, I will receive a small commission. Please refer to my disclosure page for more information about the affiliate programs The Speckled Palate participates in.
[show_shopthepost_widget id="3460974″]
…
Are you a fan of the weekly menu plan?
We'd love to see your creations! Post a picture using #DinnerDivas and tag @speckledpalate on social media!
…
Looking for MORE weekly menu plans? We've got you covered…
Week 93 | Week 92 | Week 91 | Week 90 | Week 89
See you next week with new recipes and a new menu plan!
Thank you for spending part of your day with me, have a wonderful and delicious weekend.