Dinner Divas Weekly Meal Plan: Week 91
Looking for food inspiration for next week's menu? Look no farther than the Dinner Divas weekly meal plan, a comprehensive plan that includes FIVE dinners and two extras, be they drinks, desserts, sides, etc. This eclectic meal plan, which includes relatively healthy dishes that won't take all day to cook, is meant to help busy cooks plan for the week ahead! We hope this meal plan provides great ideas and delicious dishes for your family.
Welcome to this week's Dinner Divas Weekly Meal Plan! This week's menu is delicious and celebrates seasonal flavors, easy recipes and dishes that are ultra comforting. We even send the week off with pizza, which is one of my favorite ways to end any week.
In case you're new around these parts, I share a new menu plan here every Friday morning. It will always include FIVE dinner options and TWO extras, curated by me and my friends, who make up the Dinner Divas. Our dinner options feature (mostly) healthy, seasonal foods that don't take all day to prepare because nobody has time for that. 😉 And the extras we share can be side dishes, desserts, drinks, etc.
We hope this weekly menu helps you create your shopping list and prepare for the week ahead, as well as provide inspiration. And hey, if it makes your life a little easier, too, we're thrilled to help!
Y'all ready for this?
Salads are totally my jam, and wintertime salads are utterly delightful. This Winter Pear Hazelnut Salad from My Imperfect Kitchen calls for some of my favorite flavors of this season. Since pears and hazelnuts are a favorite in our household, I have no doubt that this wintery salad will be gobbled up in no time!
Hands up if you're a soup fan!
Pook's Pantry brings us her Easy Lentil Soup recipe tonight, and while I've never made lentil soup before, I cannot wait to give this a try. Cheryl does a fabulous job of introducing tons of flavor in all the dishes she creates, and I love all the veggies she added to this soup, which can be made vegetarian.
If you're a TexMex fan, you're going to loooooooooove Comfortably Domestic's Crispy Black Bean Burritos.
These vegetarian burritos can be mixed and matched for everyone's tastebuds, and you can punch up the heat, too!
Online Pastry Chef is bringing a comfort food that I love, love, love to the table tonight: Fried Chicken Cutlets with Herb Gravy.
Bread and fry chicken cutlets, then serve with creamy, herb-forward gravy. Perfect for dipping, these chicken cutlets will be loved by both adults and kids.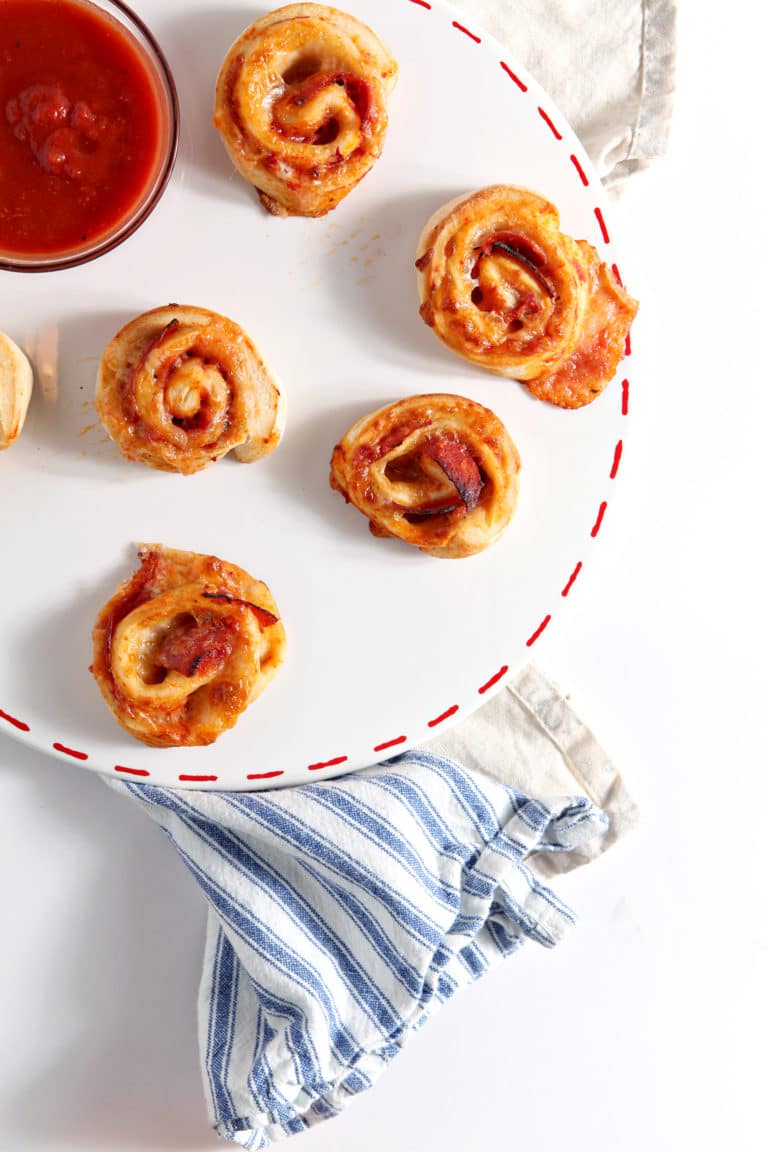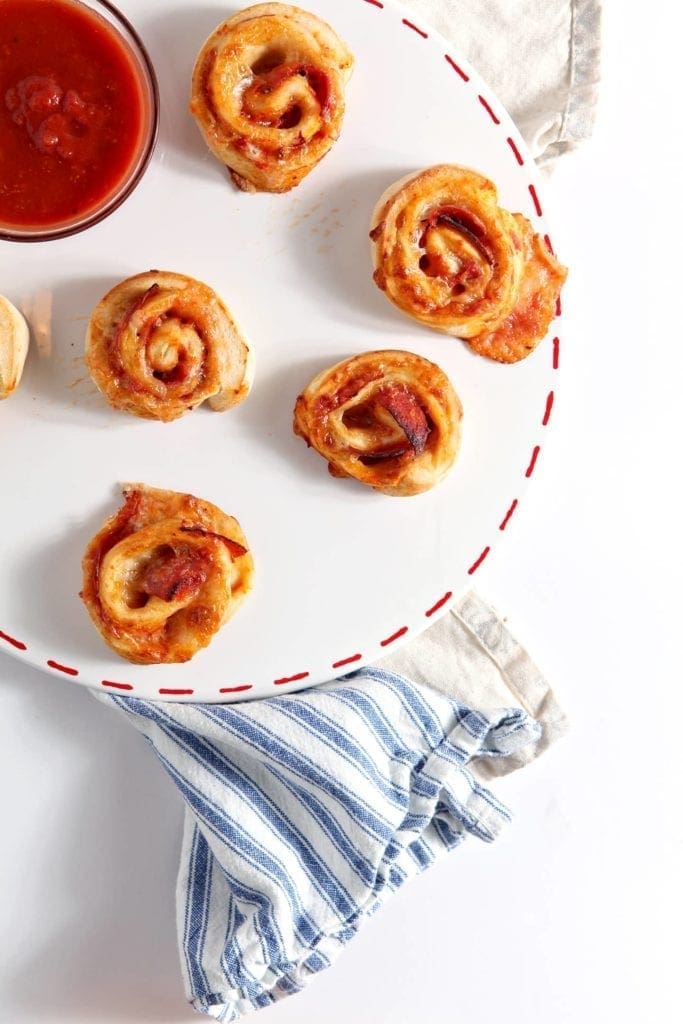 Tonight, I'm bringing Pepperoni Pizza Rolls to the table for tonight. These easy-to-make rolls that taste like everyone's favorite pizza are a quick, tasty meal. They're also super fun to make with kids!
Need a Whole30 condiment to slather all the things in this January? Online Pastry Chef's Spicy Whole30 Ketchup is what you need!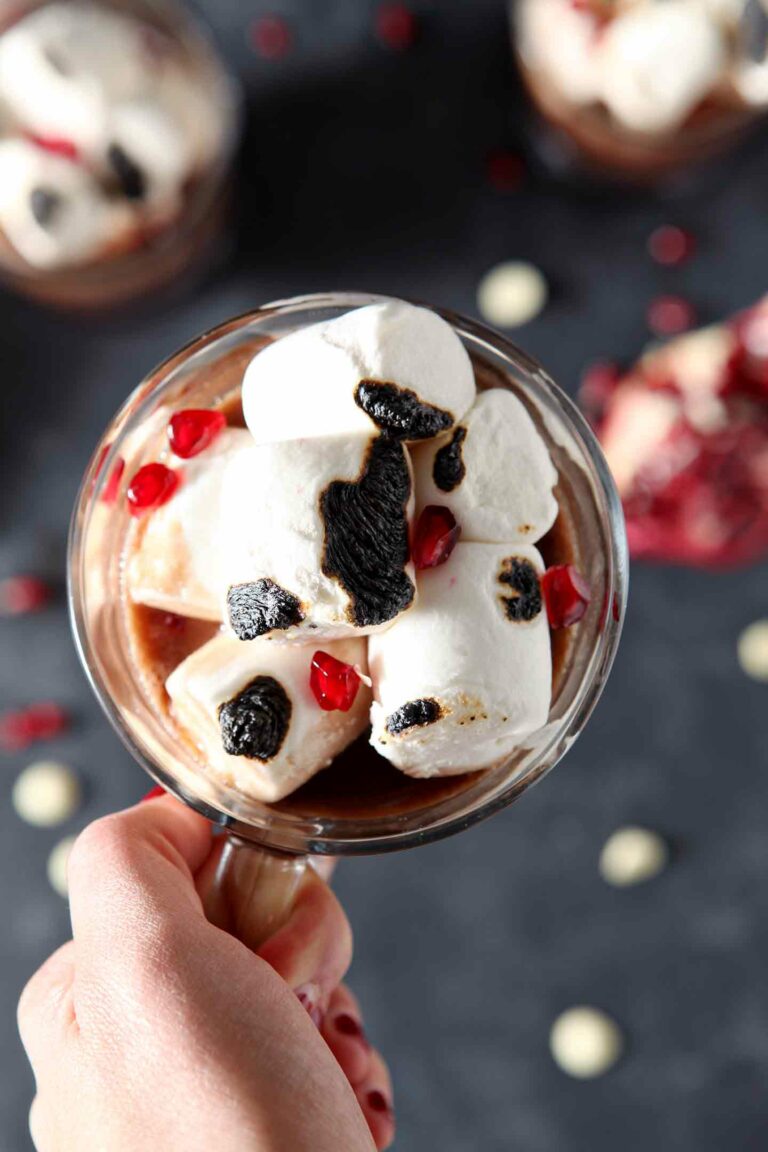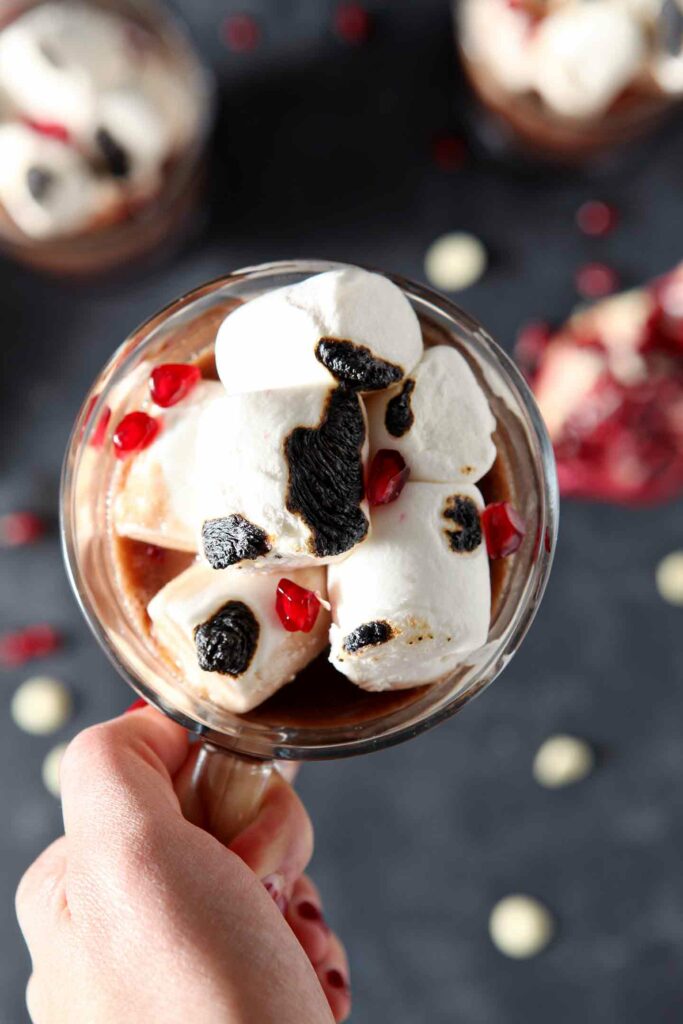 Not doing a Whole30? Have I got the treat for you! My Pomegranate White Hot Chocolate is decadent and creamy without the addition of milk or cream! A delightful balance between sweet and tart, this hot chocolate will keep you and yours cozy and warm all during the chilly months.

…
Are you a fan of the weekly menu plan?
We'd love to see your creations! Post a picture using #DinnerDivas and tag @speckledpalate on social media!
See you next week with new recipes and a new menu plan!
Thank you for spending part of your day with me, have a wonderful and delicious weekend.