Dinner Divas Weekly Meal Plan: Week 86
Looking for food inspiration for next week's menu? Look no farther than the Dinner Divas weekly meal plan, a comprehensive plan that includes FIVE dinners and two extras, be they drinks, desserts, sides, etc. This eclectic meal plan, which includes relatively healthy dishes that won't take all day to cook, should assist busy cooks plan the week ahead! We hope this meal plan provides great ideas and delicious dishes for your family.
Welcome to this week's Dinner Divas Weekly Meal Plan! Our menu this week is delicious. Comfort food, easy weeknight meals paired with two extras… The Dinner Divas have put together a fantastic week of recipes for you.
Make sure you are subscribed so you don't miss a single recipe!
Here's how it works: Every Friday morning, I share a new menu plan on The Speckled Palate. It always consists of FIVE dinner options, plus TWO extras. Those extras could be side dishes, dessert, drinks, etc. Our Dinner Divas weekly menu plans feature (mostly) healthy, seasonal foods that don't take all day to prepare because nobody has time for that. 😉
We hope this weekly menu, shared on Friday mornings, helps you make your shopping list and get organized for the week ahead.
I'd love to hear from you and see your creations! Post a picture using #DinnerDivas and tag @speckledpalate!
I hope this weekly menu plan provides inspiration and makes life a little easier… one meal at a time.
Y'all ready for this?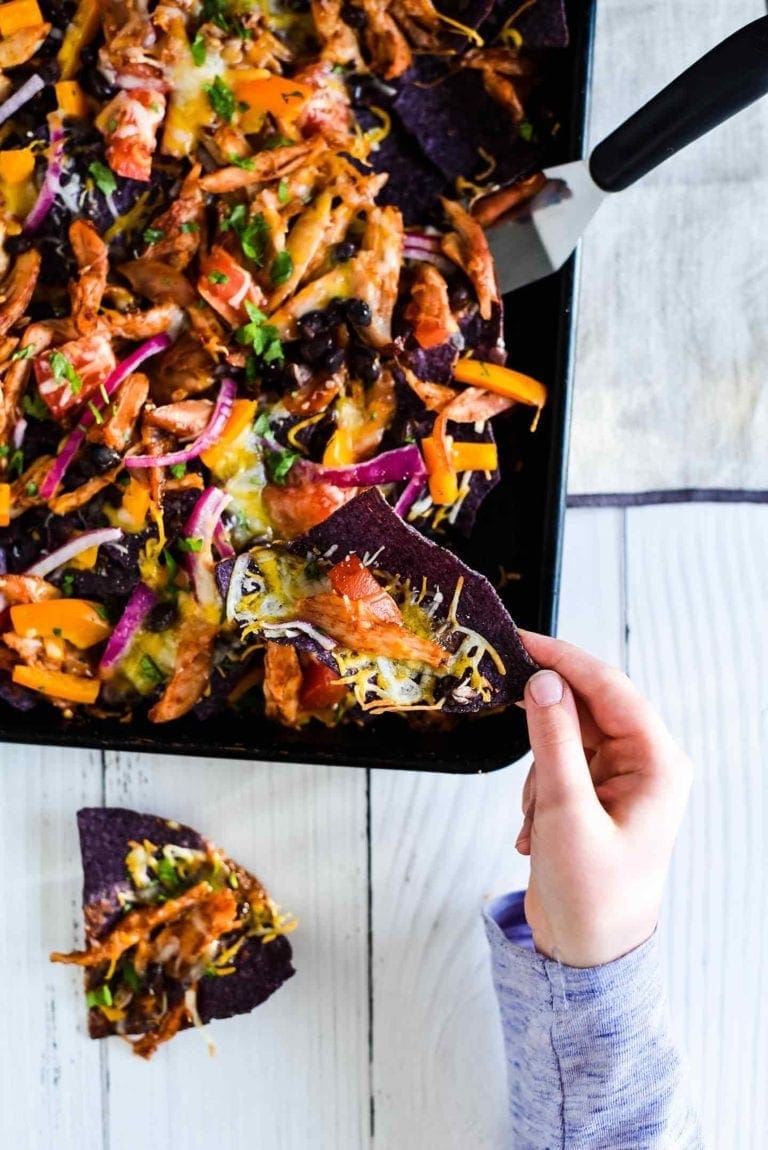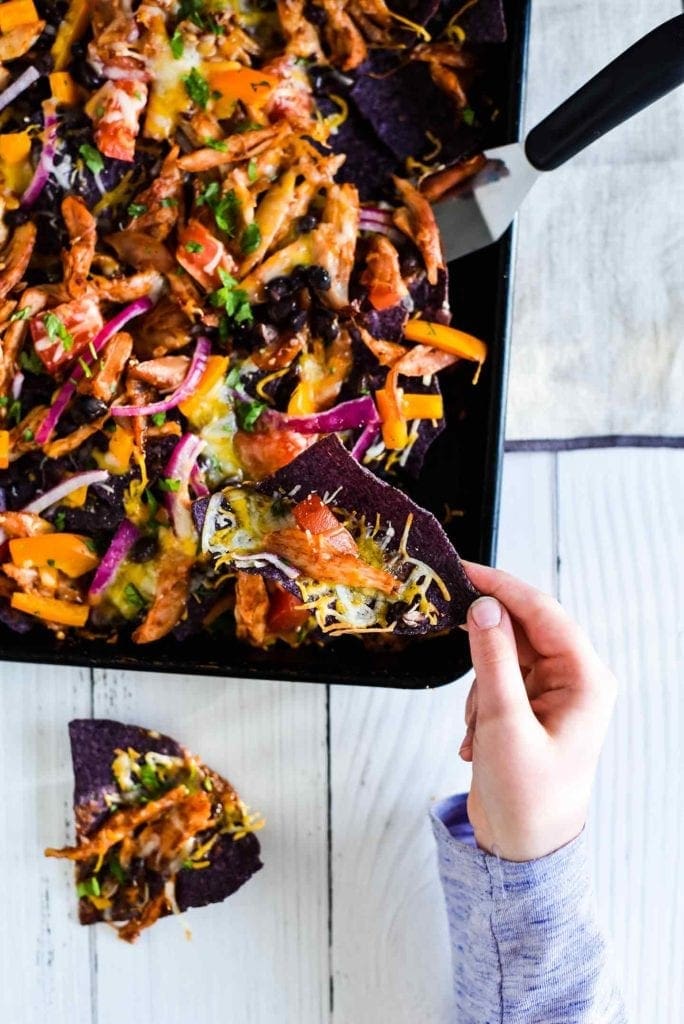 Tonight, we're all about NACHOS. Specifically, the nachos The Gingered Whisk whipped up for us when I was on maternity leave: Sheet Pan BBQ Chicken Nachos. Colorful and perfect for entertaining, we can spin these nachos whichever way we want to enjoy them tonight.
Do you have an Instant Pot? We love ours and have been using it a ton recently. Whenever the weather takes a turn for colder, I enjoy recipes made in this appliance because it's quick and easy to use. And this Instant Pot Meatball Stoganoff from Imperfect Kitchen is a lovely dish to add to our repertoire.
Chestnuts roasting on an open fire…
Pook's Pantry brings the seasonal flavors with her Chestnut Stuffed Pork Loin Roast. Not only is this pork loin gorgeous, but the stuffing sounds absolutely incredible! And today is a good day for me to finally eat a chestnut after hearing about them every holiday season for my entire life. 😉
Nothing like a quick stir fry to jazz up Thursday evening! Comfortably Domestic's Southwest Steak Stir Fry is colorful and super flavorful, too, so I know this is going to be well-loved at our house.
Do you make stir fry often? I don't, but whenever I do, we all love it.
Our final recipe of the week takes me back. Online Pastry Chef whips up her Homemade School Pizza (Grandma Pie with Vodka Sauce) for us tonight. I don't know about you, but I cannot wait to make this recipe because school pizza day was the BEST day in elementary school! And I bet this homemade rendition of it is waaaaaaay better than any kind.
'Tis the season for all things dessert! So we have TWO desserts to choose from this week! You're welcome, friends.
First up, we have Pook's Pantry's Butter Pecan Biscotti. I'm a sucker for biscotti of any flavors and can speak to Pook's Pantry's skills in making it. She and I were paired together in a cookie swap last year, where she sent me another biscotti recipe of hers, and we became fast friends!
Our second dessert offering is from Comfortably Domestic, and it positively sings of seasonal flavors. Her Gingerbread Cake is packed full of gingerbread goodness, and that glaze on top? Swoon!
…
See you next week with new recipes and a new menu plan!
Thank you for spending part of your day with me, have a wonderful and delicious weekend.