Dinner Divas Weekly Meal Plan: Week 85
Looking for food inspiration for next week's menu? Look no farther than the Dinner Divas weekly meal plan, a comprehensive plan that includes FIVE dinners and two extras, be they drinks, desserts, sides, etc. This eclectic meal plan, which includes relatively healthy dishes that won't take all day to cook, is meant to help busy cooks plan for the week ahead! We hope this meal plan provides great ideas and delicious dishes for your family.
Welcome to this week's Dinner Divas Weekly Meal Plan! Our menu this week is delicious. Comfort food, easy weeknight meals paired with two extras… The Dinner Divas have put together a fantastic week of recipes for you.
Make sure you are subscribed so you don't miss a single recipe!
Here's how it works: Every Friday morning, I share a new menu plan on The Speckled Palate. It always consists of FIVE dinner options, plus TWO extras. Those extras could be side dishes, dessert, drinks, etc. Our Dinner Divas weekly menu plans feature (mostly) healthy, seasonal foods that don't take all day to prepare because nobody has time for that. 😉
We hope this weekly menu, shared on Friday mornings, helps you make your shopping list and get organized for the week ahead.
I'd love to hear from you and see your creations! Post a picture using #DinnerDivas and tag @speckledpalate!
I hope this weekly menu plan provides inspiration and makes life a little easier… one meal at a time.
Y'all ready for this?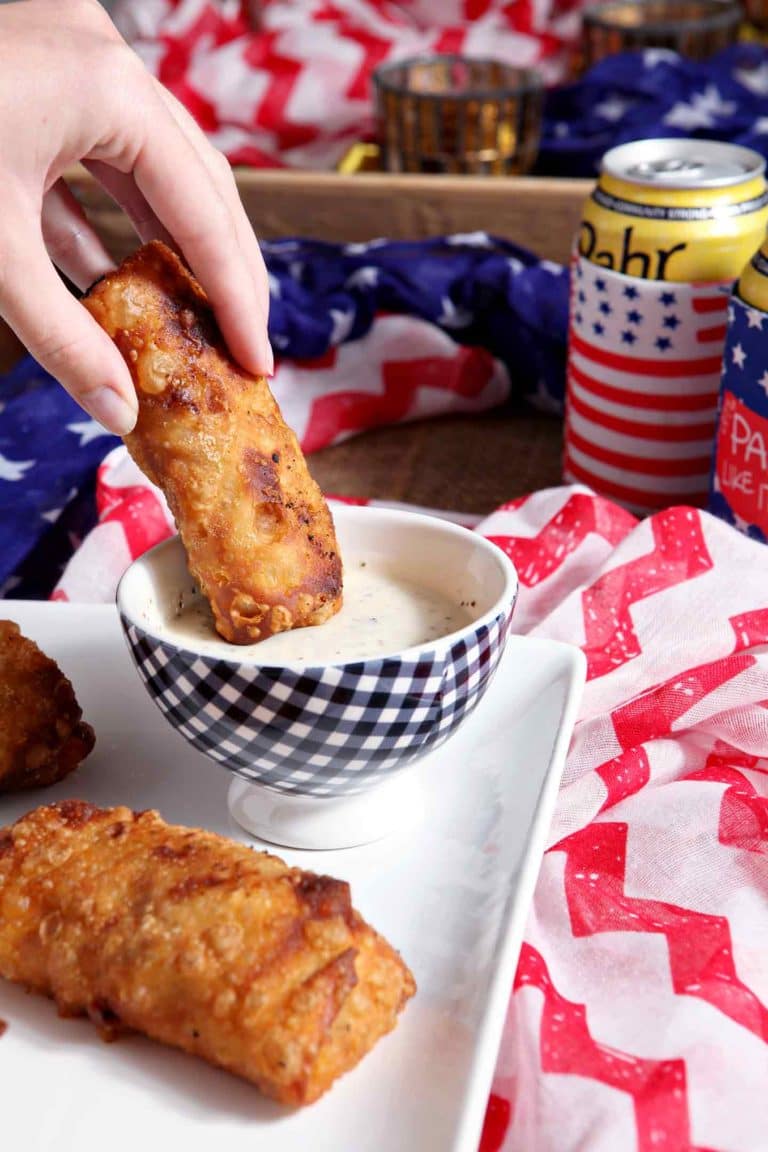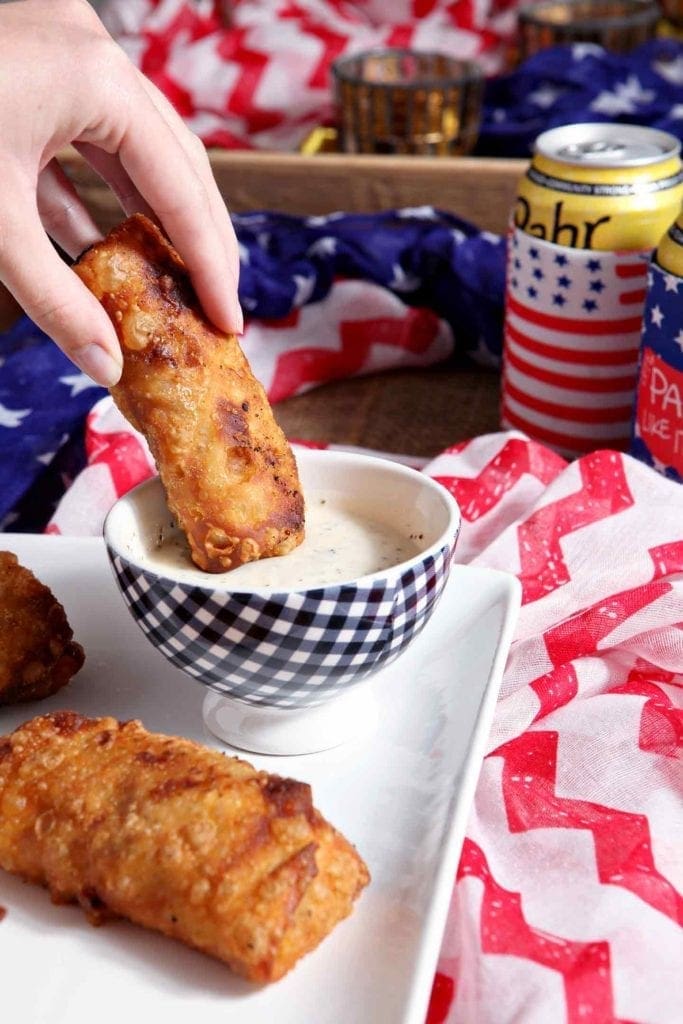 We are starting the week off strong with Pulled Pork Coleslaw Eggrolls from this here blog. These homemade egg rolls, featuring slow cooker pulled pork, homemade coleslaw and a creamy dipping sauce, are well worth the effort it takes to make them.
Have you ever had an egg roll like this one?
Stuffed squash is a favorite of ours this time of year because it's hearty and a wonderful way to get some more veggies in our diets. Pook's Pantry offers her Vegetarian Stuffed Acorn Squash for tonight, and I am thrilled to try it!
Turkey Lettuce Wraps are one of my favorite things to get at P.F. Chang's… and Comfortably Domestic shows us how to make them at home for tonight!
Have you ever heard of Black Eyed Pea Soup, also known as Good Luck Soup? If not, you best check out Pastry Chef Online's version of the classic New Year's Day soup, then practice up before January 1 because this stuff is g-o-o-d. Also, it's a wonderful comforting dinner for tonight!
Say it with me: Chicken with Maple Mustard Sauce. Jessica Gavin's delightful chicken dish is topped with a sauce that uses both maple AND mustard. I don't know about you, but I could gobble up my serving of this in no time because YUM.
Do you count bread as a side dish, too? Because that's what I'm calling it today and that's what I shall consider Pastry Chef Online's Garlic Parmesan Pull-Apart Rolls. Holy moly, y'all. Don't these fluffy rolls sound insanely good right now?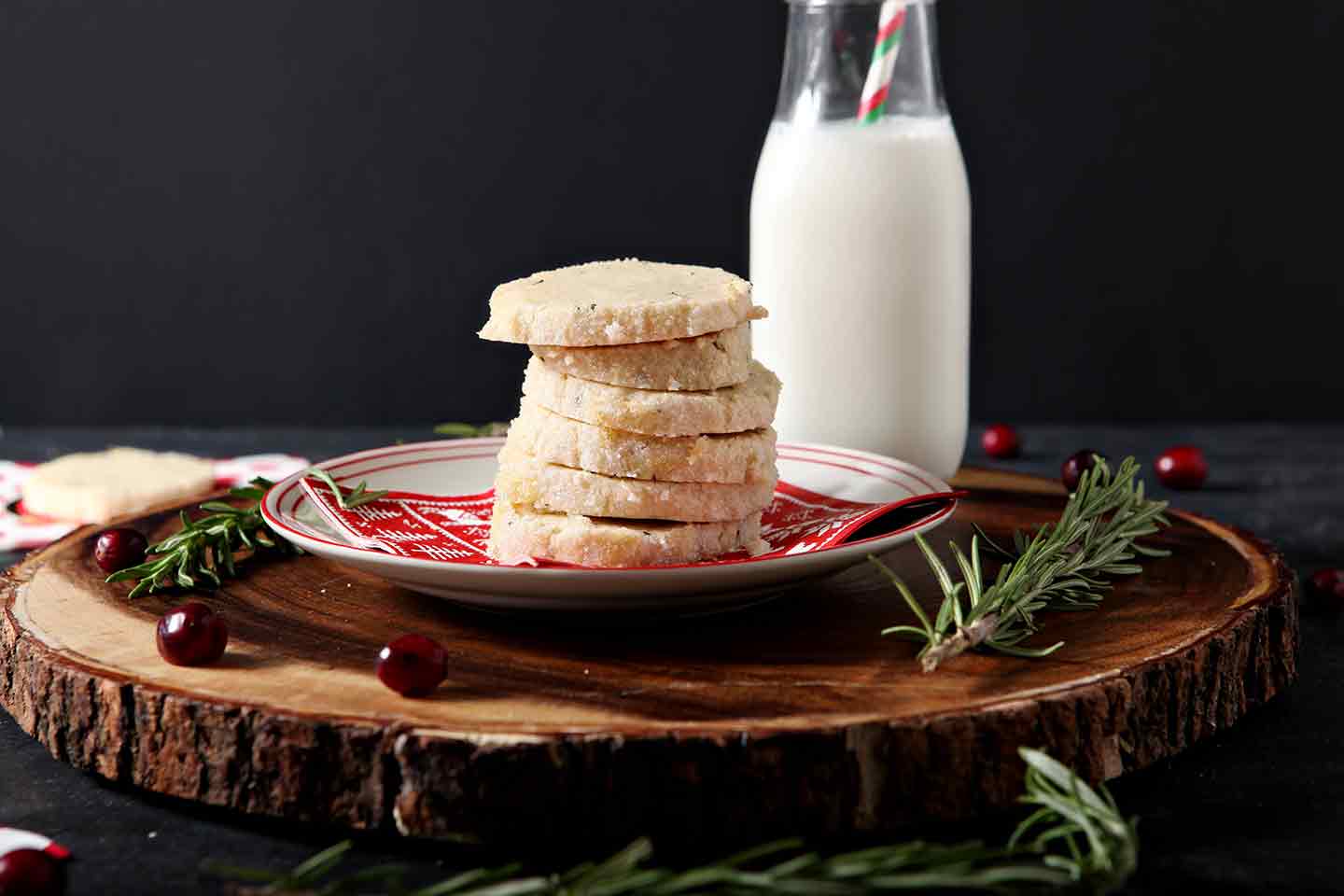 'Tis the season for COOKIES! Ever since I developed this Ginger Rosemary Shortbread Cookie recipe last year, I've been all about it… and we've already made it once this season. If you're into not-too-sweet desserts with interesting flavors, I highly recommend baking a batch of these beauts.
…
See you next week with new recipes and a new menu plan!
Thank you for spending part of your day with me, have a wonderful and delicious weekend.