Dinner Divas Weekly Meal Plan: Week 64
Looking for some food inspiration for next week's menu? Look no farther than the Dinner Divas weekly meal plan, a comprehensive plan that includes FIVE dinners and two extras, be they drinks, desserts, sides, etc. This eclectic meal plan, which includes relatively healthy dishes that won't take all day to cook, is meant to help busy cooks plan for the week ahead! We hope this meal plan provides great ideas and delicious dishes for your family.
Welcome to this week's Dinner Divas Weekly Meal Plan! I'm super excited about our menu this week. Comfort food, easy weeknight meals and gorgeous desserts. The Dinner Divas have put together a fantastic week of recipes for you.
Make sure you are subscribed so you don't miss a single recipe!
Here's how it works: Every Friday morning, a new menu plan will be posted on The Speckled Palate. It will consist of FIVE dinner options, plus TWO extras. Those extras could be side dishes, dessert, drinks, etc. The Dinner Divas weekly menu plans will feature (mostly) healthy, seasonal foods that don't take all day to prepare. We hope that this weekly menu, shared on Friday mornings, gives you the chance to make your shopping list and get organized for the week ahead. I'd love to hear from you & see your creations!
Post a pic using #DinnerDivas and tag @speckledpalate! I hope this weekly menu plan provides inspiration and makes life a little easier… one meal at a time.
Y'all ready for this?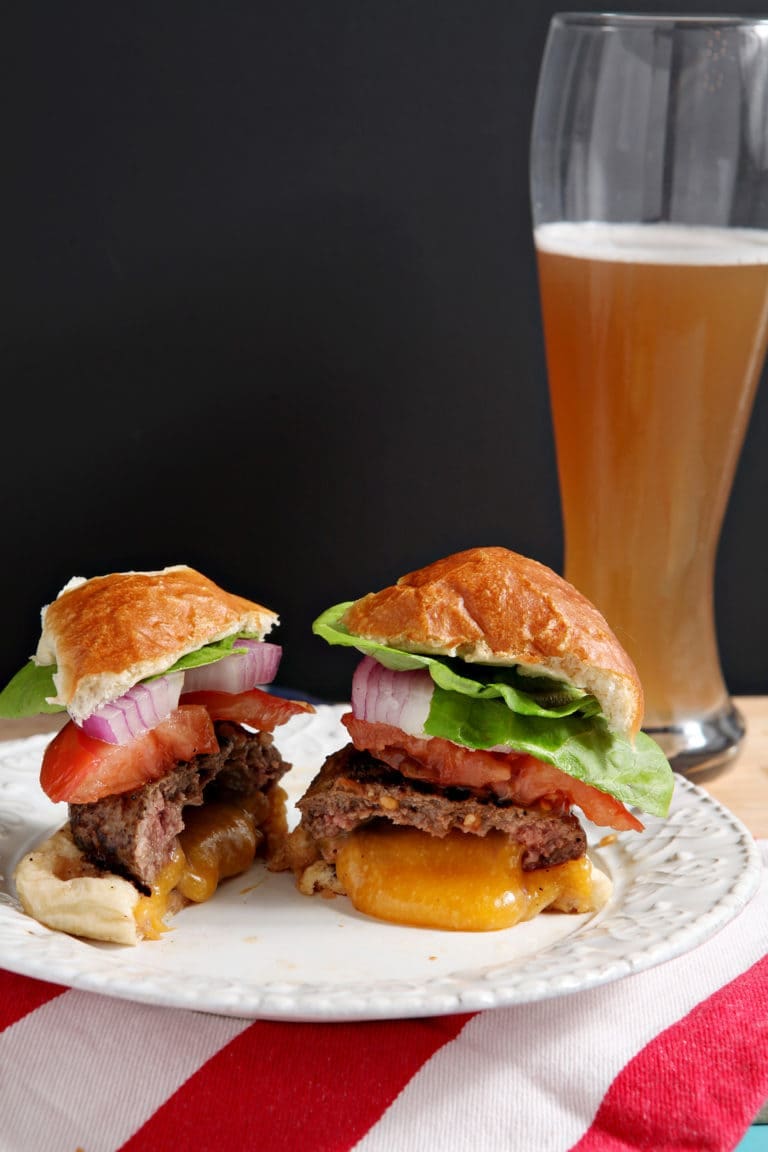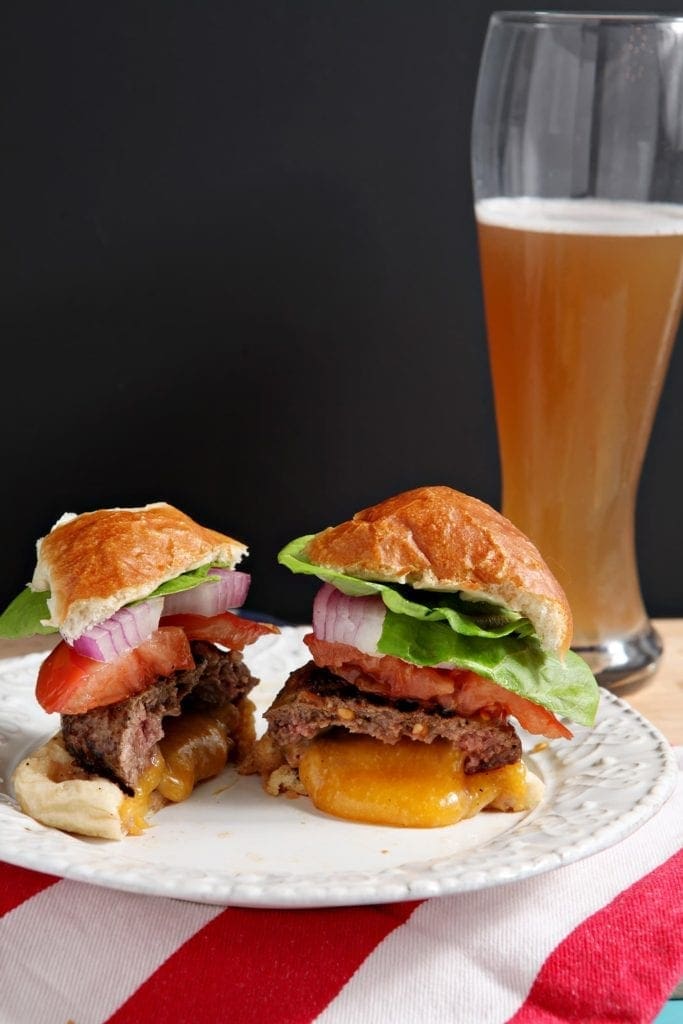 We're starting the week STRONG with Juicy Lucy Burgers. How could you not love one of these beautiful burgers, stuffed with your favorite cheese, during the summertime? It's especially nice since you can make these on your grill, not having to turn on your oven at all!
Tuesday is ALL about the veggies! I'm super pumped to try Pook's Pantry's Spiralized Beet, Carrot and Apple Spinach Salad. Shockingly, I have all the ingredients in my fridge, and it sounds nice and refreshing for the warm days ahead.
Also, isn't it just the PRETTIEST?
Tonight is all about… SHRIMP! Specifically, Thai Red Curry Coconut Shrimp and Sweet Potato Noodles from Pook's Pantry! I've never made a curry at home, but my husband adores them, so this will be a fun recipe for us to enjoy. If nothing else, it will shake up our usual shrimp routine. 😉
This Whole Wheat Pita Bread from Pastry Chef Online would pair with SO many dishes! You could use it to make a Turkey Shawarma Wrap or pair it with tzatziki sauce or hummus. You could even make a Chicken Shawarma Salad and enjoy it on the side!
We're being fancy this Friday, y'all! Our new contributor, My Imperfect Kitchen, has brought an elevated meal for us to make tonight: Spicy Mussels with Wine and Chorizo. Would your people enjoy this? I have a feeling mine would!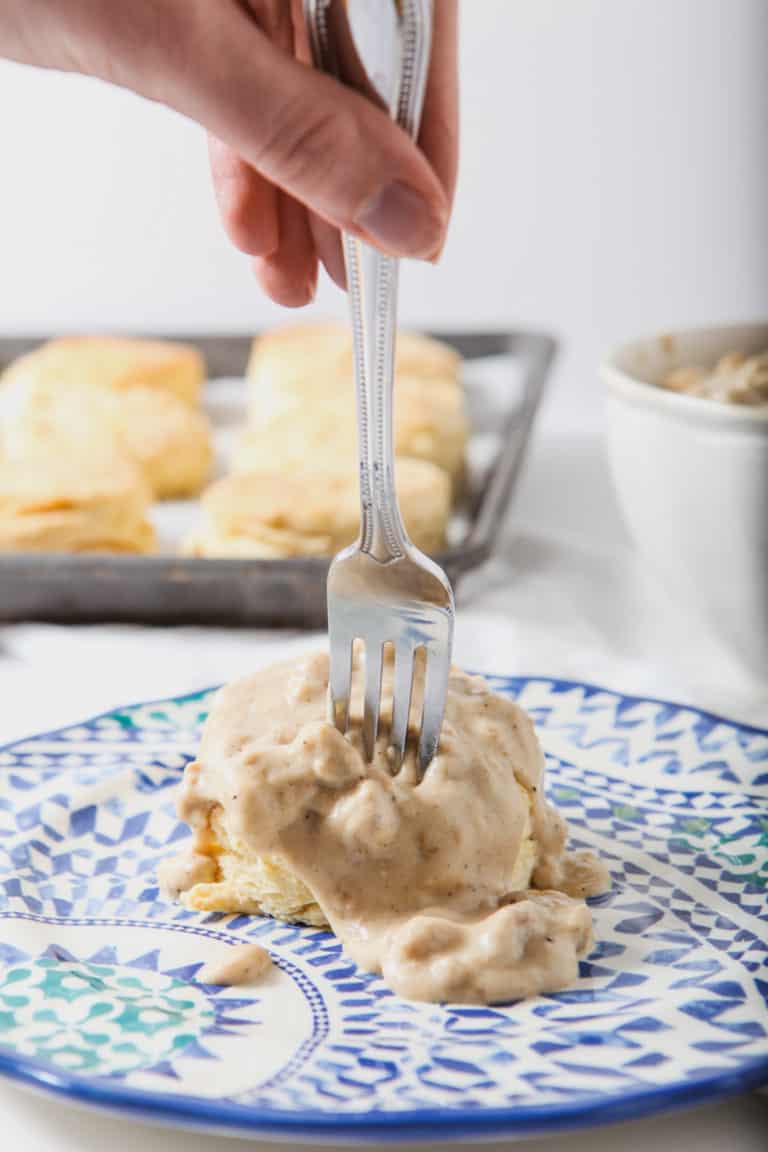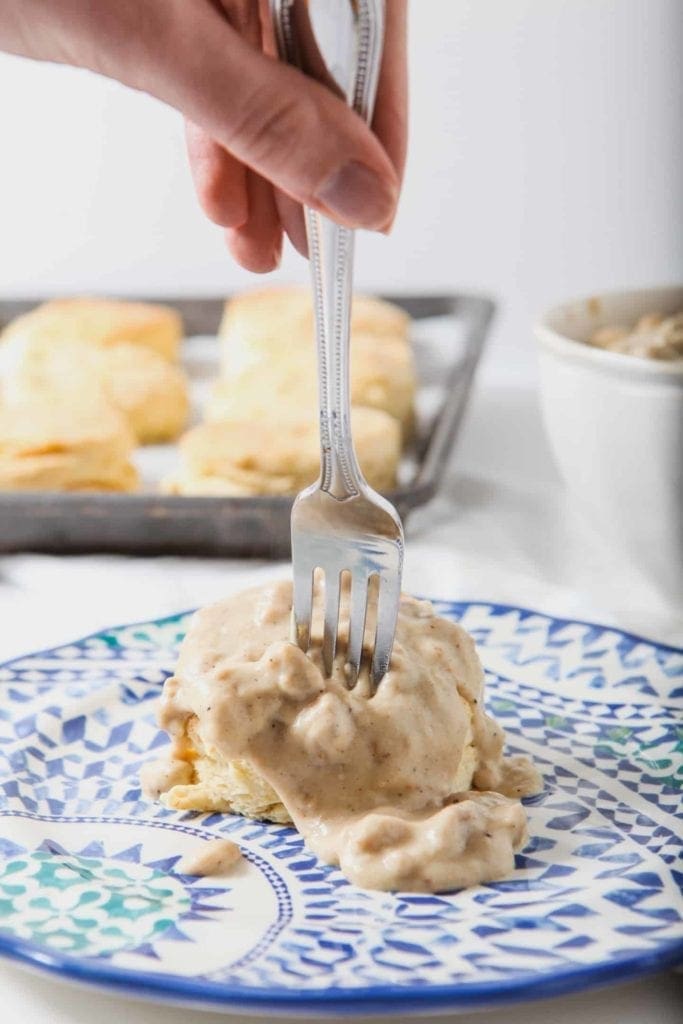 Our nibble this week is my Cream Biscuits and White Sausage Gravy. There's a very real reason why this recipe is so popular. Also, there's a very real reason we only make it once in a blue moon: we gobble all the biscuits and gravy up so fast!
Are YOU a biscuits and gravy type of person?
And we cannot forget about dessert! Pastry Chef Online offers up her Vinegar Pie this week. Not gonna lie: I am SO intrigued. I've never had anything like it, but I bet it would taste divine.
Have YOU ever tried a Vinegar Pie before?
…
See you next week with new recipes and a new menu plan!
Thank you for spending part of your day with me, have a wonderful and delicious weekend.