Dinner Divas Weekly Meal Plan: Week 46
Looking for some food inspiration for next week's menu? Look no farther than the Dinner Divas weekly meal plan, a comprehensive plan that includes FIVE dinners and two extras, be they drinks, desserts, sides, etc. This eclectic meal plan, which includes relatively healthy dishes that won't take all day to cook, is meant to help busy cooks plan for the week ahead! We hope this meal plan provides great ideas and delicious dishes for your family.
Welcome to this week's Dinner Divas Weekly Meal Plan! I'm super excited about our menu this week. Comfort food, easy weeknight meals and gorgeous desserts. The Dinner Divas have put together a fantastic week of recipes for you.
Make sure you are subscribed so you don't miss a single recipe!
Here's how it works: Every Friday morning, a new menu plan will be posted on The Speckled Palate. It will consist of FIVE dinner options, plus TWO extras. Those extras could be side dishes, dessert, drinks, etc. The Dinner Divas weekly menu plans will feature (mostly) healthy, seasonal foods that don't take all day to prepare. We hope that this weekly menu, shared on Friday mornings, gives you the chance to make your shopping list and get organized for the week ahead. I'd love to hear from you & see your creations!
Post a pic using #DinnerDivas and tag @speckledpalate! I hope this weekly menu plan provides inspiration and makes life a little easier… one meal at a time.
Y'all ready for this?
It feels like it's been raining for a month here in Dallas, so I cannot wait to try Pook's Pantry's Instant Pot Split Pea Soup with Ham.
Need some comfort food this Tuesday evening? Comfortably Domestic has got ya covered with this awesome Lighter Loaded Baked Potato Soup!
St. Patrick's Day is just around the corner! Get in the spirit by whipping up Pastry Chef Online's Ballymaloe Irish Stew for Two (or Four)!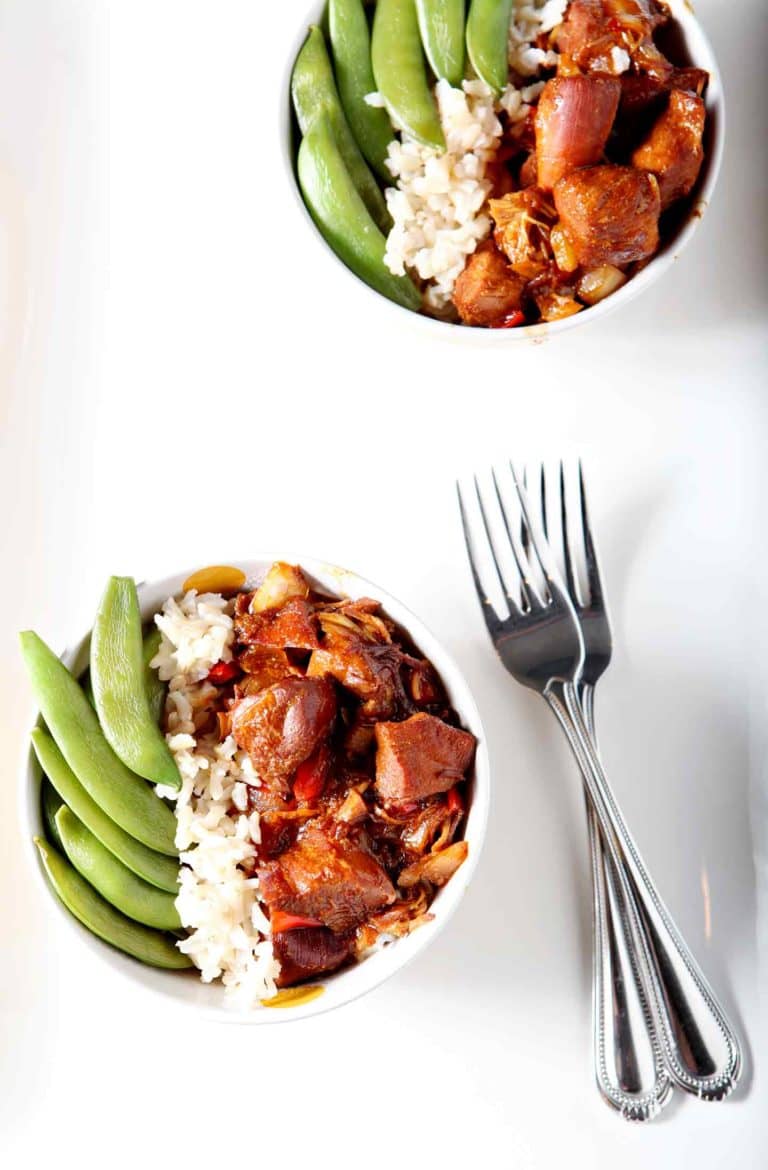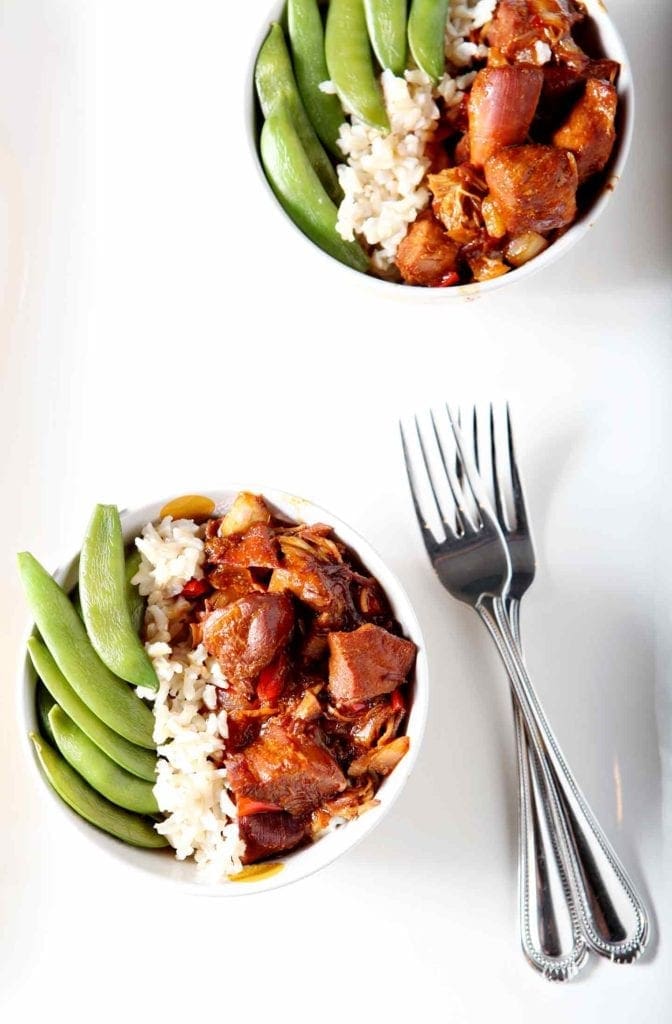 My family is a sucker for a sweet-spicy dinner, and my Honey Sriracha Chicken Rice Bowls are where it's at for this Thursday evening.
Friday night is PASTA night! Pook's Pantry is serving up Oven Roasted Vegetable Herb Pasta for tonight!
Comfortably Domestic brings the berry goodness with her gorgeous (and oh-so-decadent!) Vanilla Cream Pudding Pie.
I've always been a sucker for mint ice cream, so Pastry Chef Online's Andes Mint Chip Ice Cream is gonna be the best kind of weekend treat!
…
See you next week with new recipes and a new menu plan!
Thank you for spending part of your day with me, have a wonderful and delicious weekend.