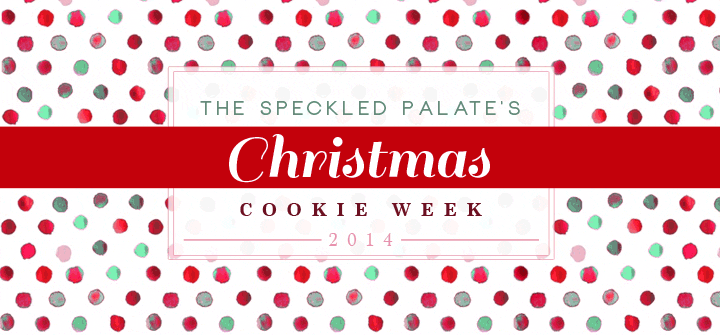 Who's excited for some Christmas cookies?
Christmas Cookie Week 2014 is fast approaching… and I wanted to fill y'all in on the details here! So if you'd like to participate and bake up a little holiday cheer? You've got a little time to plan and prepare before the week is upon us!
Here's the basic information:
When? Saturday, December 7 through Saturday, December 13. (I'll be posting the final round-up of recipes on Sunday, December 14!)
Where? The internet! Your blog, my blog, your friend's blogs, etc.
What? Christmas Cookie Week is a yearly get-together of friends who want to spread holiday cheer through baking. Think of it as a virtual cookie exchange! Make as many or few recipes as you'd like, share the recipes and photos at your blog, leave the links on the master link-up, which will be shared on December 7, find some new recipes, connect with old and new blog friends and have a wonderful time as we all prepare for the holidays.
Intrigued? Check out the Christmas Cookie Week Landing Page. It has even more information than I laid out here… and when I get this year's graphics finalized, I'll be sharing them there.
Also, let me know if you'll be taking part in the comments below, and I'll add you to my e-mail list, which will be sent out with the final details shortly!