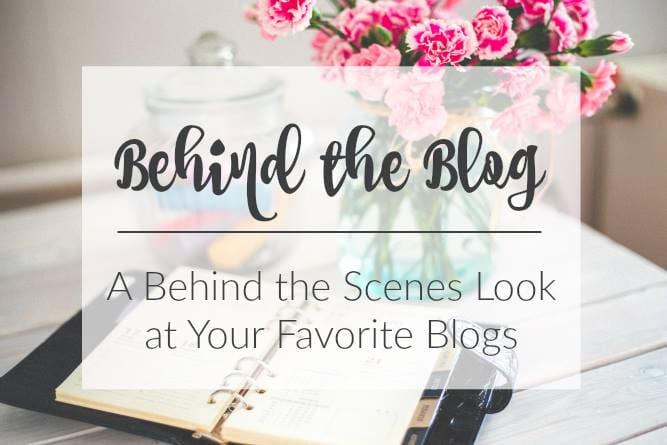 I'm thrilled to announce that today's Behind the Blog post features another blogger. We've been talking about me all year, and while that has been fun, I think it's equally fun to speak to someone else whose passion is similar to mine. And I'm really excited about this interview because I've gotten to know my subject throughout the last few years. 🙂
Katie Williamsen is the woman behind the lifestyle blog, Twin Stripe. Real talk: I am forever oohing and aahing over her glassware collection and her household DIYs. Her site is all about creating a bright and modern lifestyle. I wish she lived closer to Texas because her projects are totally something I could do myself, and her parties look epic!
So without further ado… here is Katie's interview.
All photos in this post were contributed by Katie Williamsen.
What is your favorite blog post?
That's a toughie! I love collaborating with fellow bloggers and creatives, so those are some of my favorite posts. I've worked many times with our mutual friend, Susannah of Feast + West, on a variety of projects. My favorite has been the Bright Blog Bash holiday party. We held the first Bright Blog Bash in 2014 and the most recent in December 2015. The holidays are my favorite time of year, so it was fun to collaborate with a friend on a holiday party for fellow bloggers.
What advice would you give to a new blogger?

Just start. If you are interested in blogging, give it a try. I was very resistant to blogging when my friend, Alison, and I, started Twin Stripe. To my surprise, I ended up really enjoying it.

Once you know blogging is something you enjoy, purchase a domain name and hosting and set your blog up on wordpress.org. Your blog doesn't need to look fancy, but when you host your own blog, you have more control. You don't need to worry that your free blog account will get shut down or deleted. Start with WordPress and then, as you grow, upgrade your site's theme and design.


Quick! People are descending upon your house in an hour, and you're hosting an impromptu get together. What do you do first? What do you cook? How do you decorate?

I feel like people are always descending upon my house in an hour right now because we are in the process of selling it. 🙂

But, if friends were coming over, I would pick up any clutter in the rooms my guests will see and close the other room's doors. I would also make sure to give the bathroom a mini cleaning.

With only an hour, I most likely wouldn't cook, but instead serve a variety of snacks. If my fridge was empty, I might run to the store to pick up some cheese, crackers, nuts, dark chocolate, grapes and a bunch of fresh flowers.

Once back at home, I would quickly set out the snacks and place the flowers in a vase. When our guest arrive, I would welcome them with their favorite beer from our well-stocked beer fridge. Nothing fancy, but I know we will have a great time!
Where do you find inspiration?
As much as I love browsing Instagram, putting my phone down and taking a walk with my pup and husband is one of my favorite way to gather inspiration. I also love browse my favorite local stores in search of inspiration. I never know what I might find that will inspire my imagination!
What is your favorite social media outlet?
My favorite social outlet is Instagram. I love getting sharing vignettes from my days, styling photos and curating my feed. It's also a great way to connect with fellow bloggers and creatives.

Snapchat has also grown on me lately. I'm still experimenting with it, but I have a feeling I might start to use it even more in the future.

What does the name Twin Stripe mean?
I founded Twin Stripe with my good friend Alison while in grad school. We loved West Elm, fries, Heinz ketchup and most importantly, Design* Sponge. Our personalities were also similar, so we dubbed ourselves twins. We also loved stripes (and still do), so the name Twin Stripe was born.
In your bio, you say you believe you can never have too much glassware or glitter. What is your favorite glassware?
I love cocktail glasses of all shapes and sizes. One of my favorites is my set of Kate Spade crystal coupe glasses I found at TJ Maxx! I recently featured them in my rosé floral fling cocktail recipe. (Which is the perfect cocktail for the extreme heat we are currently experiencing!)
How do your degrees in graphic design and interactive media play a role in your blogging?
My design background has enabled me to create a more professional, cohesive looking blog. Due to my background in interactive media, I'm not afraid to make changes to the site and experiment with new technology. My love of social media also was inspired by my degrees.

Your lifestyle and household posts are always so cute and inspiring and lead me to believe your home is beautifully styled. (As it should be!) What is your advice for someone who's attempting to decorate her home and doesn't know her style? Or who has problems incorporating two different style POVs into her living space?
Thanks, Erin! You are too kind!

If you have just moved into a new space or are working to incorporate two different styles into a home, I would advise you to get off Pinterest and start planning around with home decor. Decorate with classic objects that have meaning. Even if you set up a vignette and you don't like it, it's easy swap out pieces and restyle. Changing your outlook will give your more time to do what you love!

What is a go-to party hosting tip that never fails?
When hosting a party, mindset is everything. Even if everything seems to be going wrong, above all, you want your guest to have a great time. Don't bother stressing over things you can't control. And when everything else fails, just order pizza!

…
Be sure to check out my other posts in the Behind the Blog Series!
Other posts that go BEHIND THE BLOG and the business of food blogging: Behind the Blog: Top Posts / Behind the Blog: Frequently Asked Questions / Behind the Blog: Organization, Planning and Balance / Behind the Blog: Social Media Tips / Behind the Blog: The Workspace / Behind the Blog: Behind the Photographs / Behind the Blog: Blogs I Love / Behind the Blog: The Speckled Palate's Beginning / Behind the Scenes Blog Tour: The Speckled Palate / Food Blogging 101: 10 valuable lessons learned from failure
…
Be sure to visit my friends who are sharing their blogger interviews today, too!
Behind the Blog: Erin of The Speckled Palate | Twin Stripe
The Homeschooling Momma Behind the Blog | The Natural Homeschool
Behind the Blog: Personal Interview with a Homeschool Mom and Blogger | The Life of Jennifer Dawn
…
What do you want to ask Katie after reading this interview?