7 Foodie Trends I'm Loving
This post is sponsored by Sprouts Farmers Market. As always, all opinions and recipe are my own. Thanks for supporting the brands that support The Speckled Palate!
Our food culture is continually evolving, and trends can be seen on the grocery store shelves daily. Recently, I had the opportunity to attend the SproutsFest Educational Summit in Dallas, and learn about some new brands, new products hitting the shelves and more! Swing by to check out these 7 Foodie Trends I'm Currently Loving, and be sure to let me know what trends you're seeing and enjoying, too!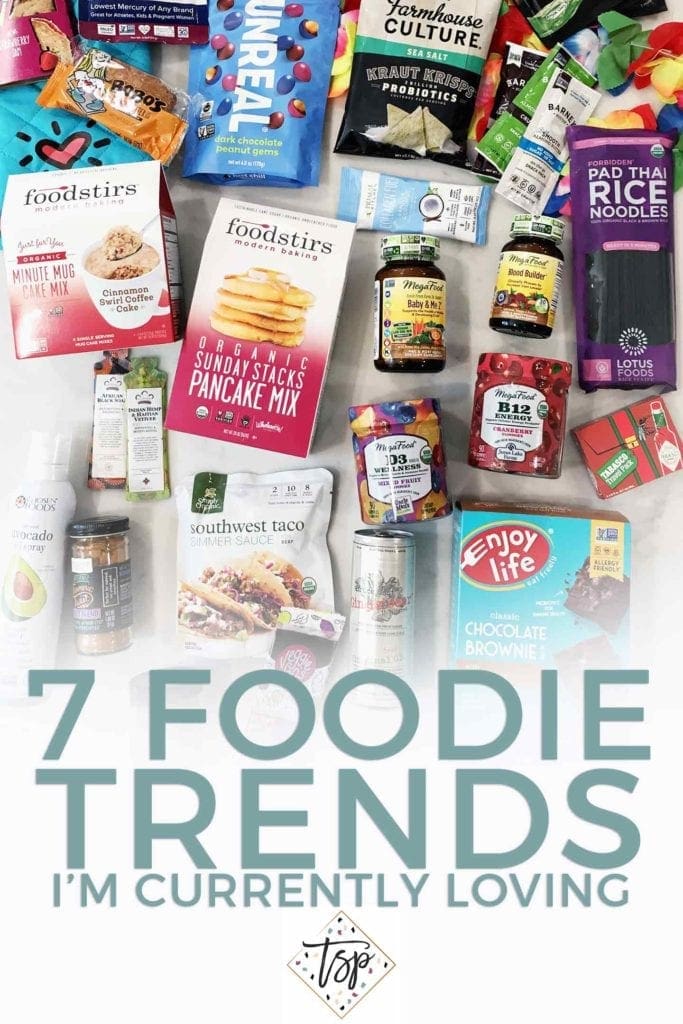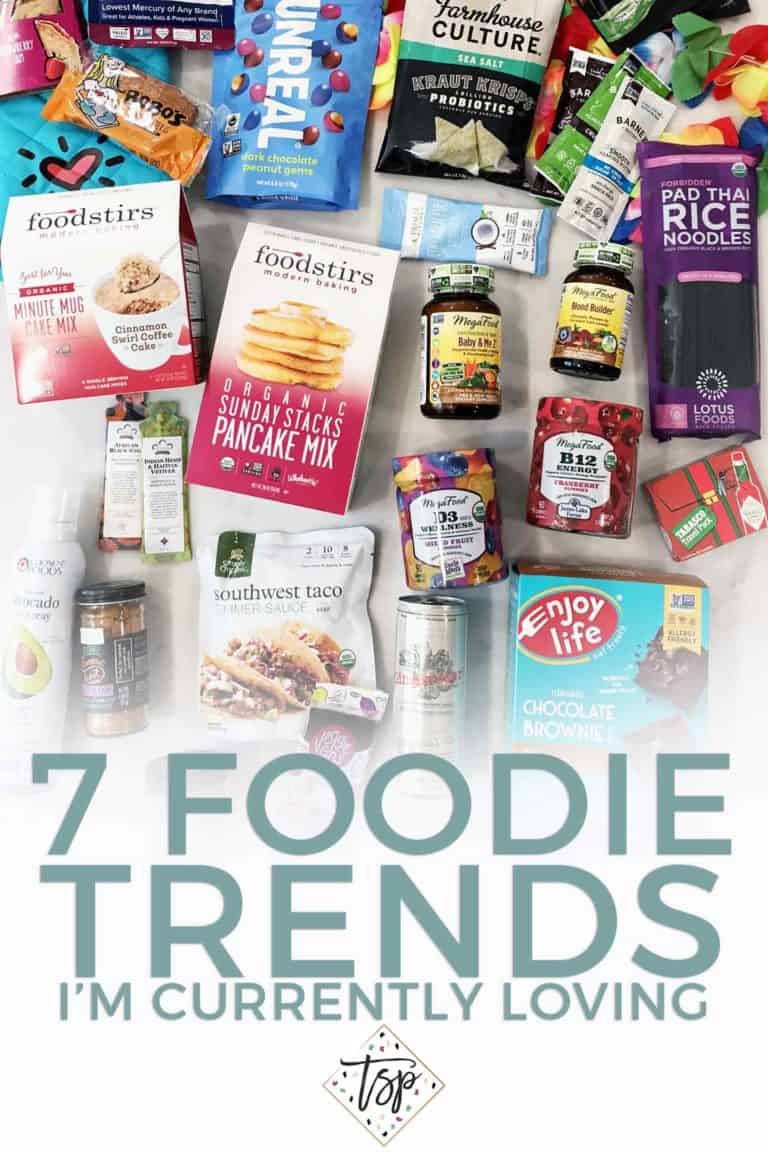 When you grocery shop or meal plan on a weekly basis, it can be easy to get stuck in a rut. Which means you're eating the same thing over and over again.
Let's be clear: This isn't a bad thing, but for those of us who like to try new things, it might mean it's harder to break out of the box. Especially when we see foodie trends hitting the shelves and want to incorporate them into our meal plans, but we're not sure how.
A few weeks ago, I attended the SproutsFest Educational Summit here in Dallas. While there, I mingled with fellow Texas-based bloggers, listened to speakers and presentations and tried some of the new products they're bringing to their stores in the coming months.
If you want to take your grocery hauls to the next level, here are some foodie trends you can look out for this season…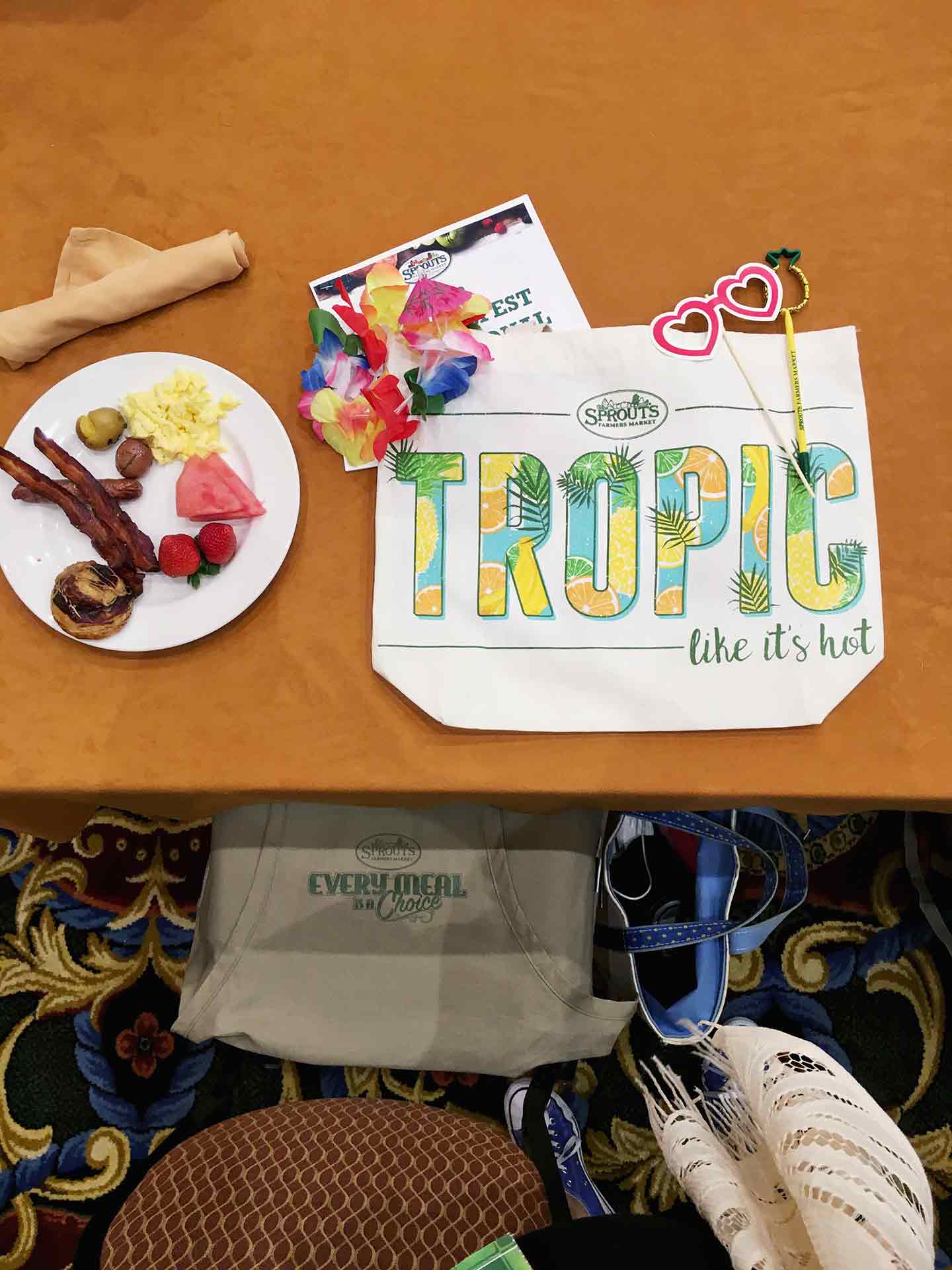 Better-for-the-environment packaging and bags
You may not know this about me, but I recycle everything.
I go out of my way to find packaging that can be recycled, too. (Did you know that you can recycle plastic packaging in the bins Sprouts has near their registers? I learned this at last year's #HelloSprouts blogger retreat and have been recycling packaging ever since!)
Cute, reusable grocery bags are one of the things I love seeing in stores. They're a sign that the reusable movement is here to stay and that we can hopefully start moving away from plastic bags, which can't be recycled easily. The added bonus is I can carry my groceries out in style.
Also, reusable bags are so much more durable, so I can fit more stuff in 'em. That's a win-win, friends.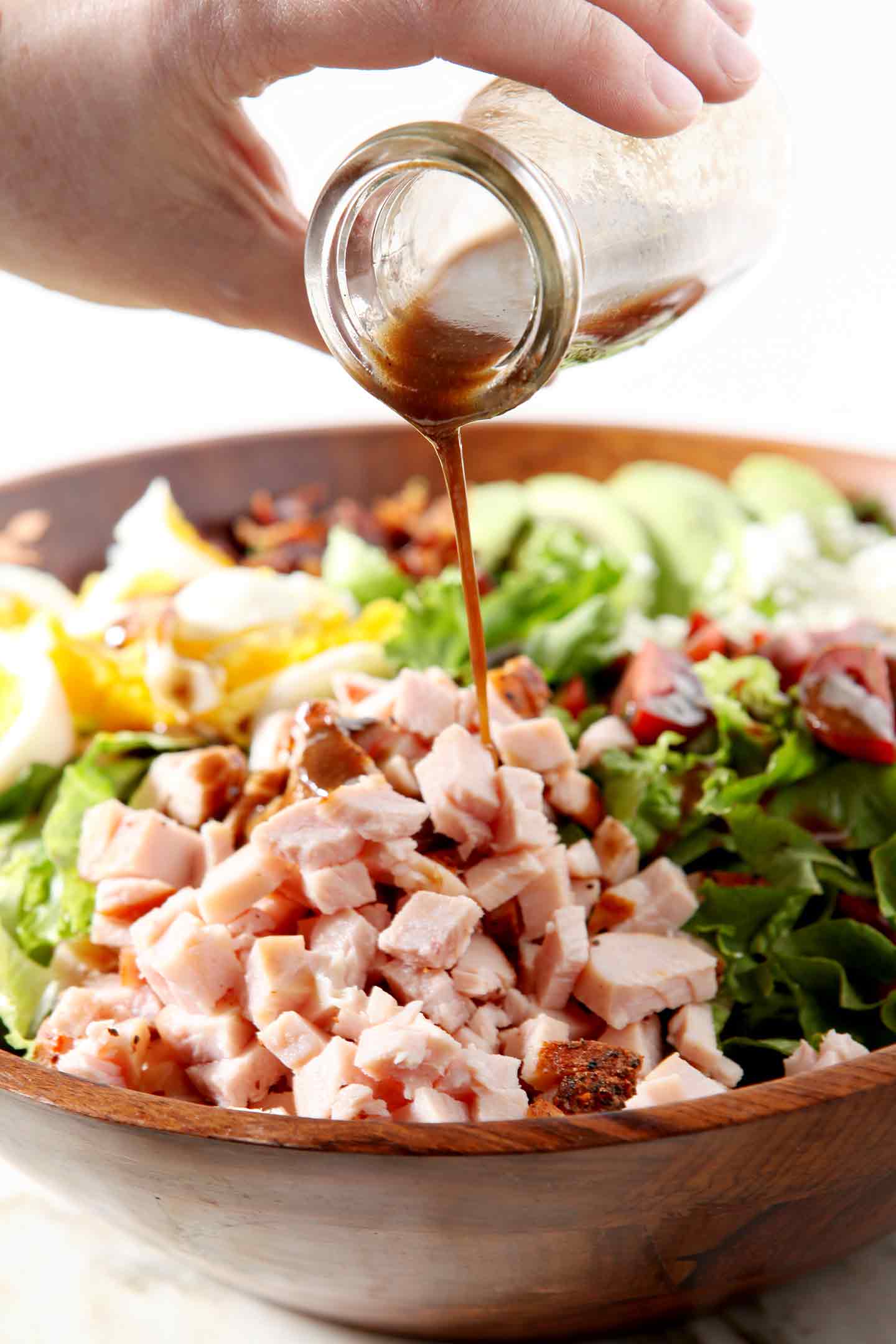 Condiments and salad dressings that aren't boring
We love our salads, and we love condiments on our sandwiches/burgers/carrots.
While we normally mix up our own dressings, it's been a challenge after the move because we cleaned out our fridge and pantry… and haven't quite picked up where we left off.
Un-boring condiments and salad dressing to the rescue! I tried Sir Kensington's new Pizza Ranch, and it is totally going to change my salad game. I can't wait to try it on this Cajun Cobb Salad.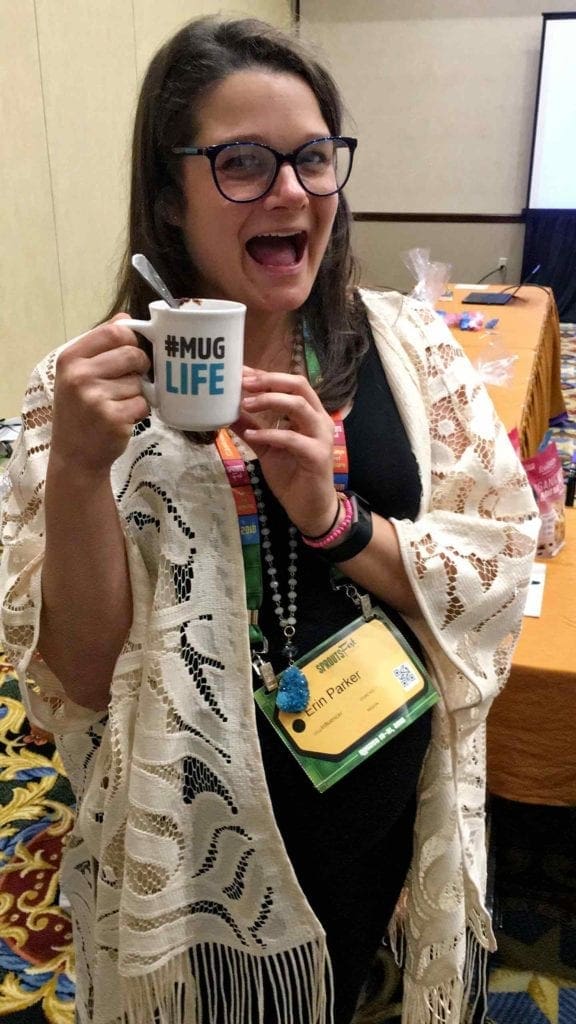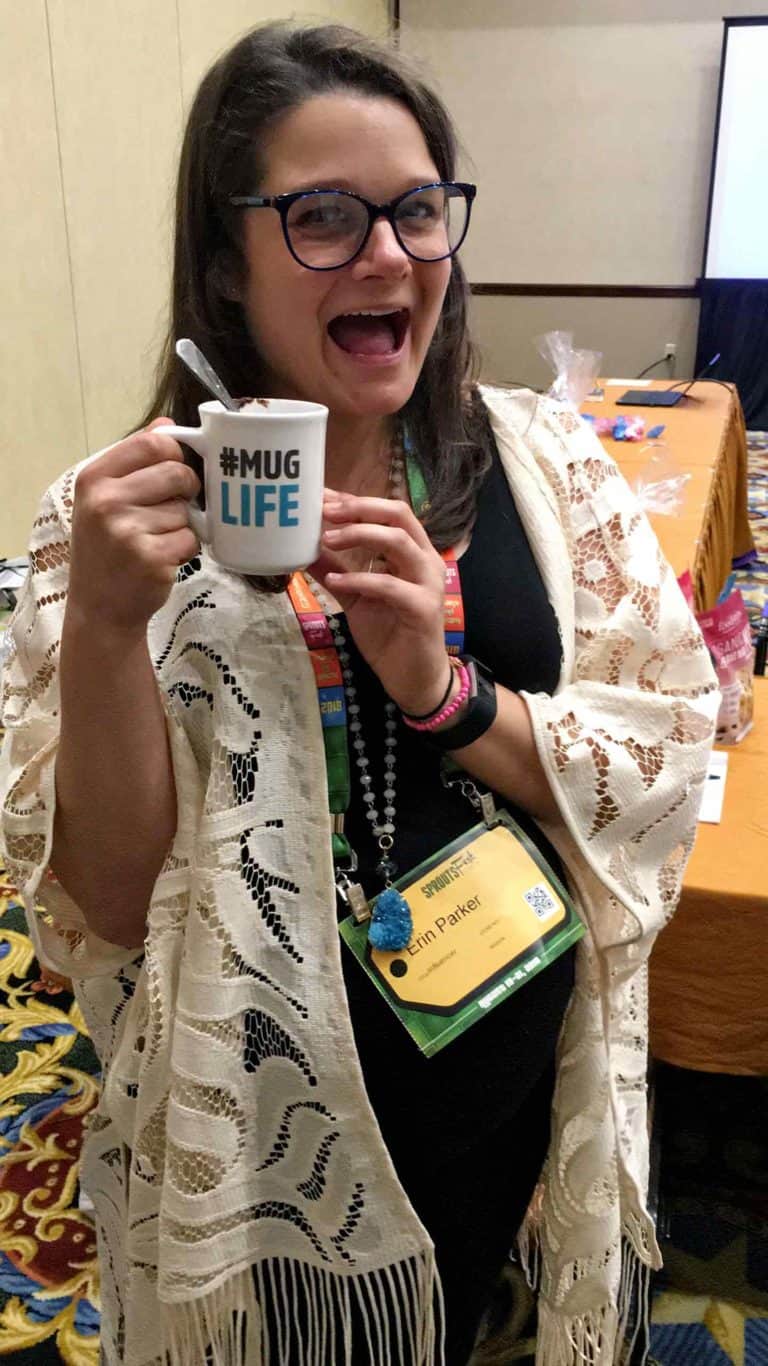 Cleaner, quick customizable desserts
While at SproutsFest, I had the opportunity to spend some time with the folks from Bobo's, as well as FoodStirs. What did both presentations have in common? Both invited us influencers to make cute, delicious individual desserts!
Bobo's let us choose one of their oat bars and pair it with some dairy-free ice cream to create the ultimate ice cream sandwich. This dessert would be fabulous while hosting friends during any season because it allows each individual to customize their own.
Then we spent some time with FoodStirs and learned about their organic, non-GMO baking mixes. Then we whipped up our own customizable mug cakes! My combination of chocolate with fresh raspberries and pecans was out-of-this-world delicious and the perfect kind of quick, easy treat that this pregnant lady can always get behind. (Also, I can get behind it not pregnant, too. I have a feeling that I will not be able to keep this mug cake mix in my house because my sweet tooth is dangerous.)
Also, I fell in love with UnReal Snacks again. Their dark chocolate peanut butter cups have been a longtime favorite. Unsurprisingly, the bag I received from them is already gone.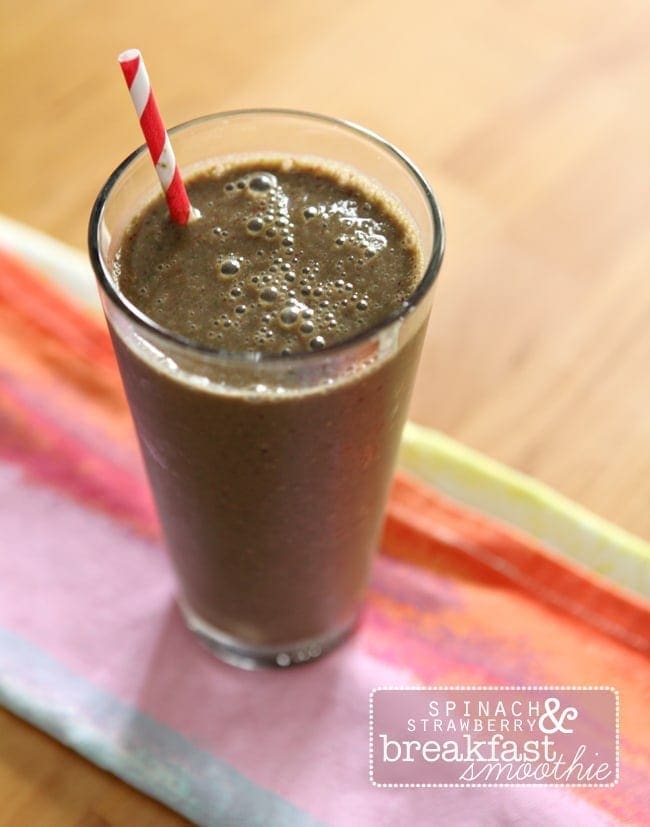 Flavorful spice blends and powders
Whether you purchase a different jar of spices that's already mixed or grab a mix sauce, spice blends can help you break out of a flavor rut!
I loved speaking to the folks at the Simply Organic booth at SproutsFest and hearing about their new pre-brew coffee spices (a sugar-free way to add a little something different to your cup of joe!), as well as Frontier Co-Op's Organic Sweet Turmeric Blend, which I can see working beautifully in pancakes, baked goods and even a morning smoothie. (I'm lookin' at you, plain 'ol, but oh-so-delish Spinach Strawberry Breakfast Smoothie.)
These guacamole mix sauces will come in handy on gameday, too, and simmer sauces will save dinner time and again while introducing us all to some different flavors.
Barney Butter recently introduced powdered almond butter to their line of products, and this is brilliant! Personally, I think it would be fabulous in these pancakes or these overnight oats!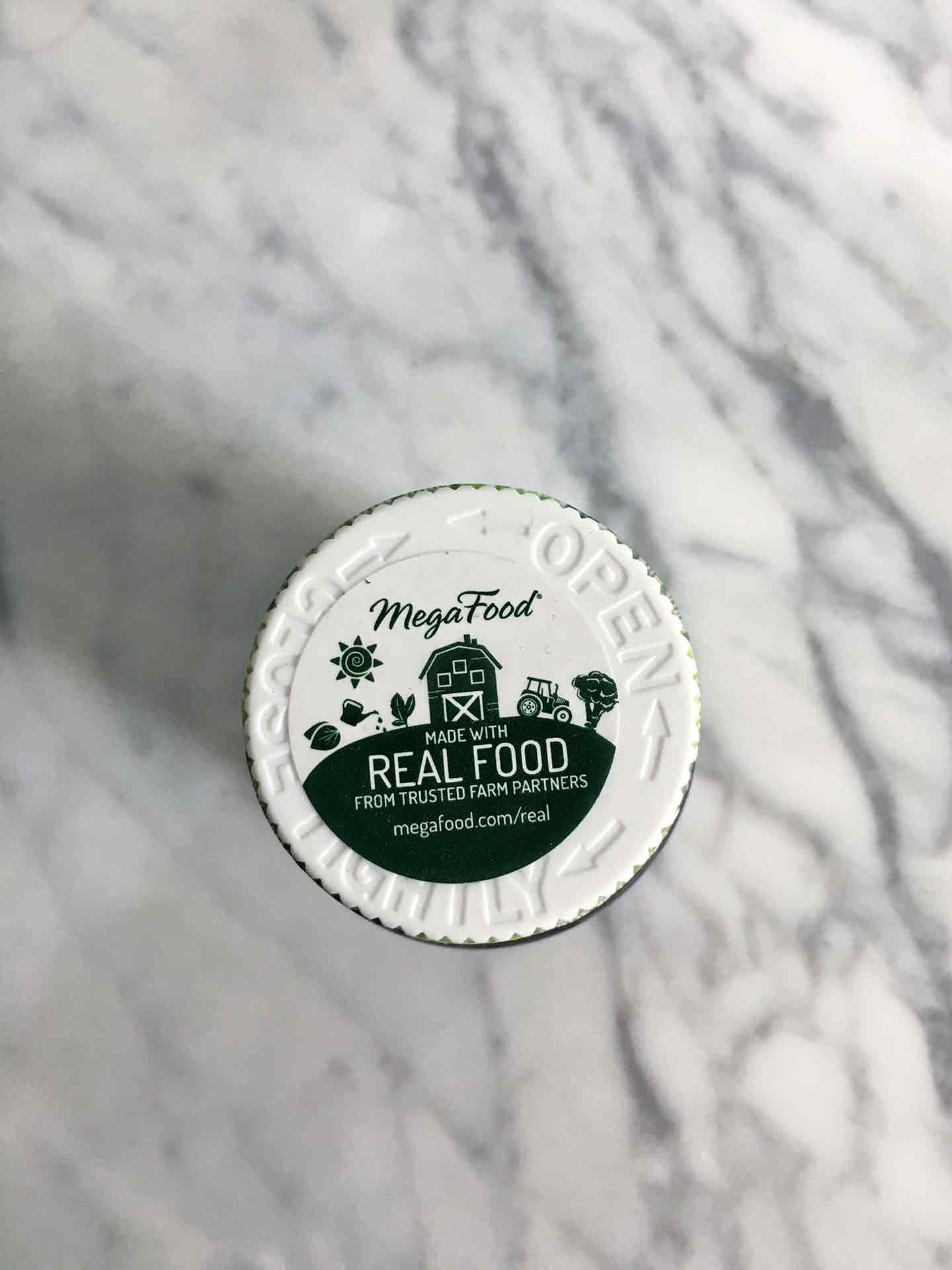 Real fruits and veggies
You might be on the lookout for all kinds of products that use real fruits and veggies. I never considered about this before I became a mom, but then my daughter changed everything. Oftentimes, I'm looking for quick and easy snacks for us that include real food.
At SproutsFest, I was introduced to Veggie Go's. These no sugar added snacks are perfect for the family on the go, and each includes a serving of fruit and veggies! The Berry, Apple + Spinach Veggie-Go's Strips are going to be a mainstay in our lives because not only are they delicious, but they're a good after school snack.
Another brand I was introduced to at SproutsFest was MegaFood. They gave a presentation about their vitamins and supplements, which are all made with real food from real farmers that are either organic or sustainable.
In addition to their presentation and a fun Chopped-style challenge where we were teamed up with other bloggers and asked to make a dish with a secret batch of ingredients, they sent us home with all kinds of goodies, including some of their new gummies (which were so tasty and which you can actually see bits of food inside when holding them up to the light!) and their Baby & Me 2™ prenatal/postnatal supplement.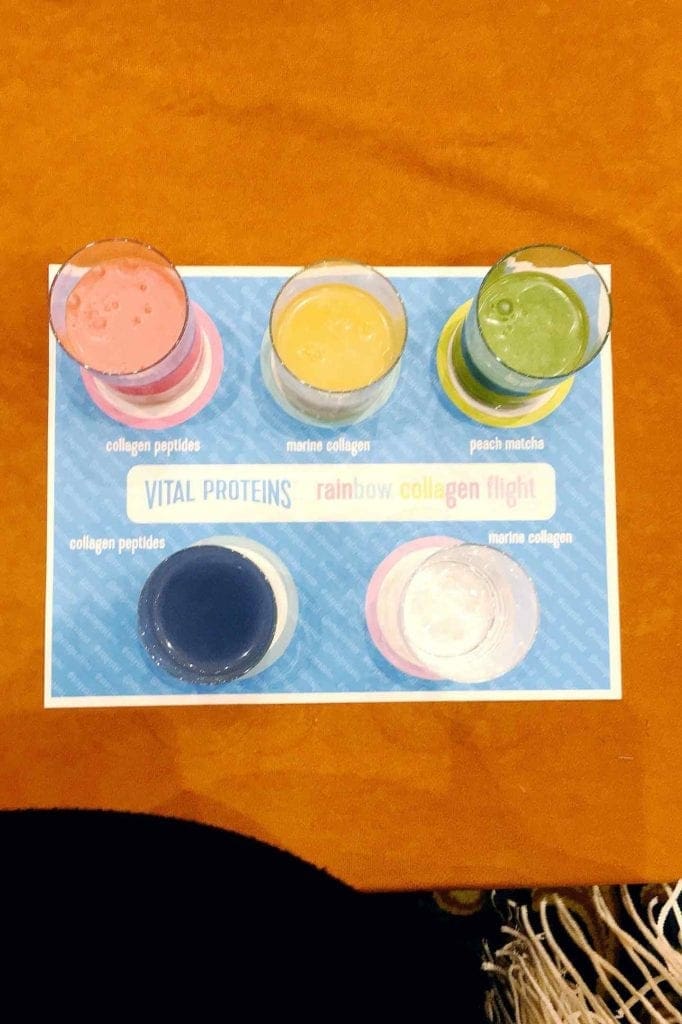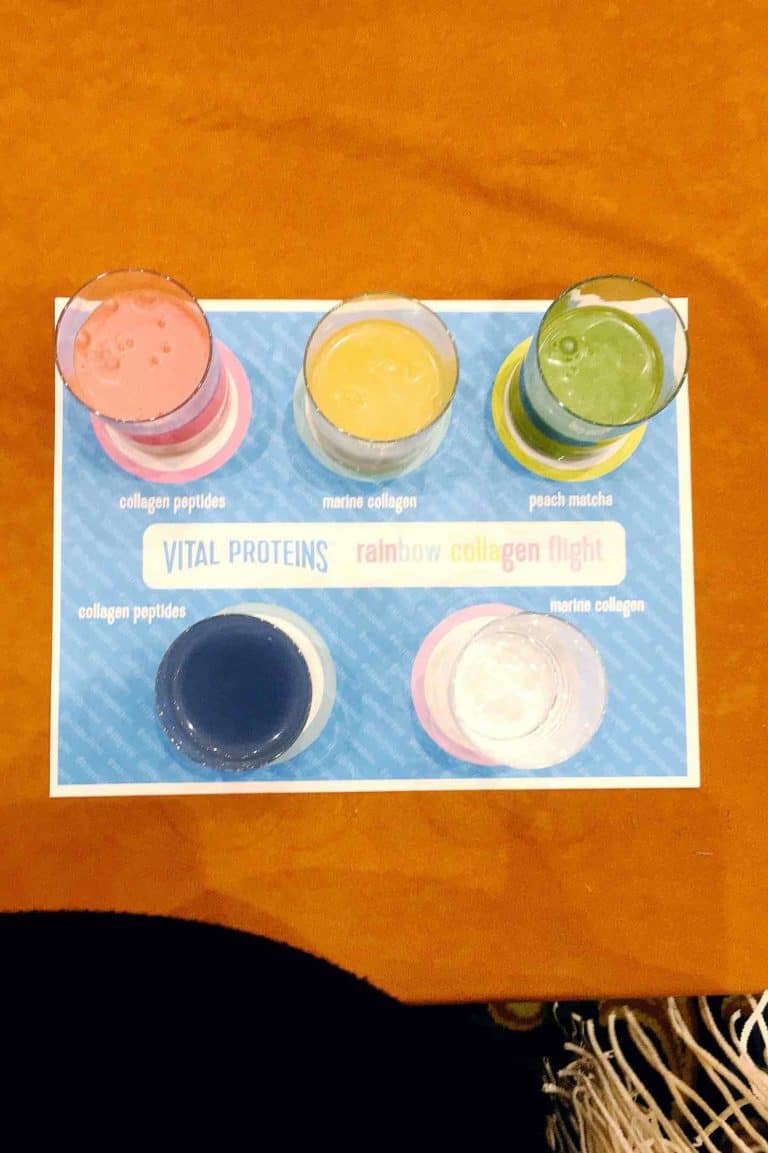 Collagen
Another presentation we attended was from Vital Proteins. I was super excited about this one because I know folks who swear up and down that this collagen taken daily has changed their lives for the better.
Collagen is a protein found in skin and other connective tissues. It's beneficial to beauty (hair, skin, nails, etc.), gut and bone health. As we get older, our bodies become less efficient at producing collagen, which is why many folks turn to collagen peptides and other products to give their bodies an extra boost.
As someone who has wonky hips, especially after children, I look forward to trying this collagen. They say to try it for two weeks and see if you feel a difference.
While we drank the different types of collagen in colorful drinks, I can imagine it would be delicious in a Vegan Thin Mint Smoothie or even Cranberry Pumpkin Cold Brew Coffee Drink.
There were also several other brands I spoke with that were touting collagen products, as well.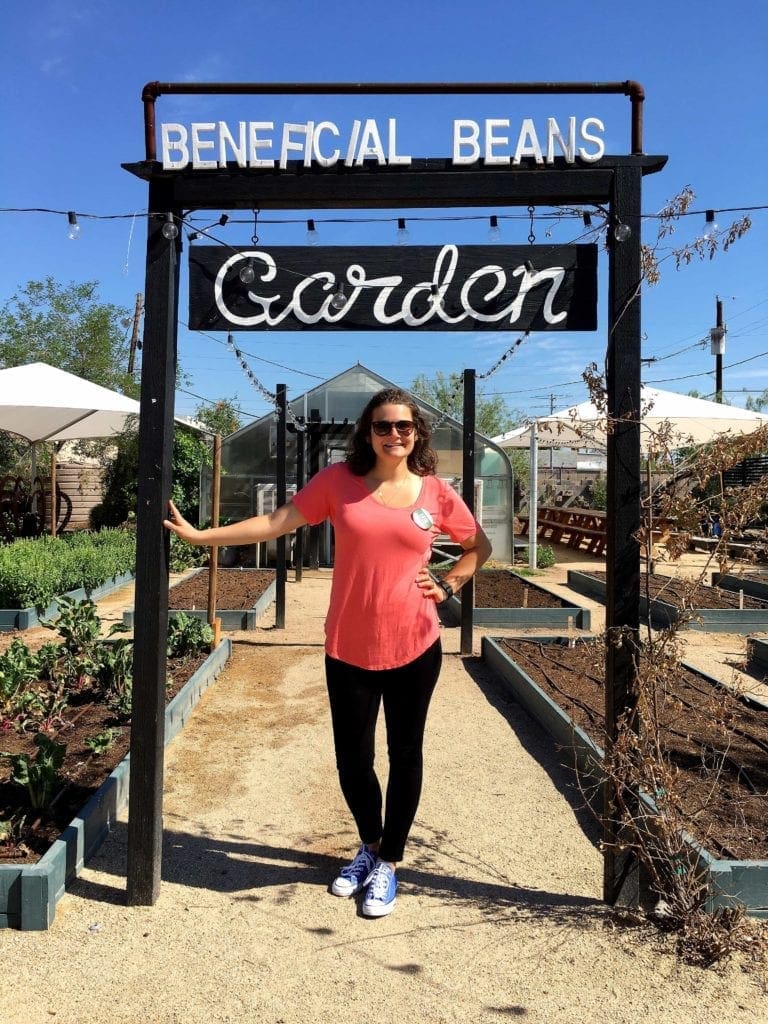 Taken at last year's SproutsFest before volunteering in the Beneficial Beans Garden. This is one of the organizations the Sprouts Healthy Community Foundation supports in Phoenix.
Brands that give back
The keynote speaker at the Sprouts Educational Summit was Olowo-n'djo Tchala, the founder of Alaffia. He said his company exists because of his mother. Alaffia believes in beauty, equality and empowerment, and sees resources, people, pride and opportunity.
Alaffia continually invests in the health, education and environment of its communities. It provides bicycles, plants trees, distributes eyeglasses and offers prenatal assistance, too.
In addition to hearing Tchala speak, we had the opportunity to speak with Lynsey about the Sprouts Healthy Community Foundation, too. As she spoke, we learned about the work Sprouts is doing in its communities. The belief that "every meal is a choice" and establishing a sustainable path to health really struck a chord with me, and I was particularly interested and excited to hear about the Real School Gardens in the DFW Metroplex.
While this might not be a "trend," it gives me the warm fuzzies to know that brands I'm interested in are giving back to their communities. As Tchala said, "There's always something we can do," and I wholeheartedly agree.
…
What foodie trends have you noticed at the grocery recently?
Have you tried any of them or any of these?