Baked Brie with Cranberry Chutney
This post is sponsored by CW by Corningware. As always, all opinions, thoughts and recipes are my own.
Creamy, gooey Brie is baked inside Puff Pastry, then slathered with a tart homemade Cranberry Chutney to make the perfect Thanksgiving appetizer! Baked Brie with Cranberry Chutney is a perfect Thanksgiving dish… and the chutney pairs well with your holiday entree, so be sure to use the additional chutney to serve with Thanksgiving dinner.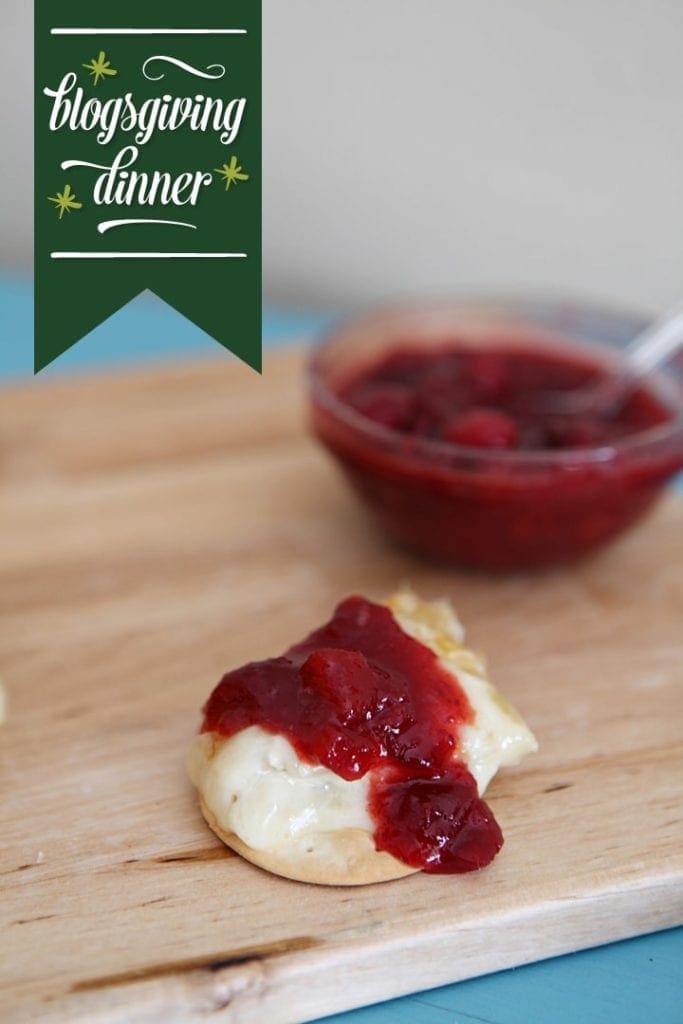 Me and Brie… we've a long history full of misunderstanding.
I was under the impression this delectably creamy cheese was "stinky," so I outright refused to even try it until I was a (super) senior in college, living with Em, one of my best friends. Her sister came over one evening while we were marathon cooking, as two girls who are hardly taking any classes are wont to do, and Mel pulled out a wheel of Brie, wrapped it in Puff Pastry and popped it in our oven as an appetizer for the ridiculous dinner we were plotting out for the evening.
I was convinced to give the cheese a shot once it came out of the oven, looking gorgeous and smelling even better when Melissa drizzled some local honey on top of the app and presented it to us and our guests with crackers.
I shrugged, telling myself it would just be a quick thing, then I could run upstairs and brush my teeth if it was truly as bad as I imagined it would be.
And then I actually had a bite… and my perspective changed.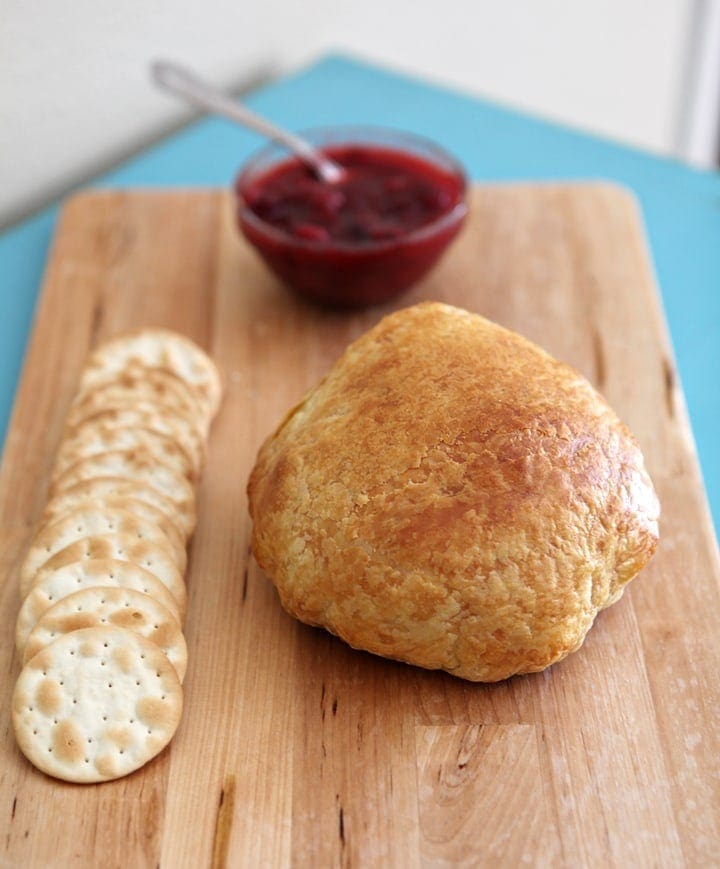 Fast forward to this year.
I'm planning out our Friendsgiving dinner, and I really want to make a Cranberry Chutney and drizzle it over Brie. But since I'm pregnant, I have to tread carefully with cheese. My doctor has instructed me to make sure all the cheese and dairy products I consume are pasteurized. And unfortunately, a lot of imported cheese are made from unpasteurized milk… which makes me incredibly sad because they're currently on my no-no list.
So I was afraid I wouldn't find a Brie that I could actually eat.
Then I found an American-made brand. And it was pasteurized.
SCORE!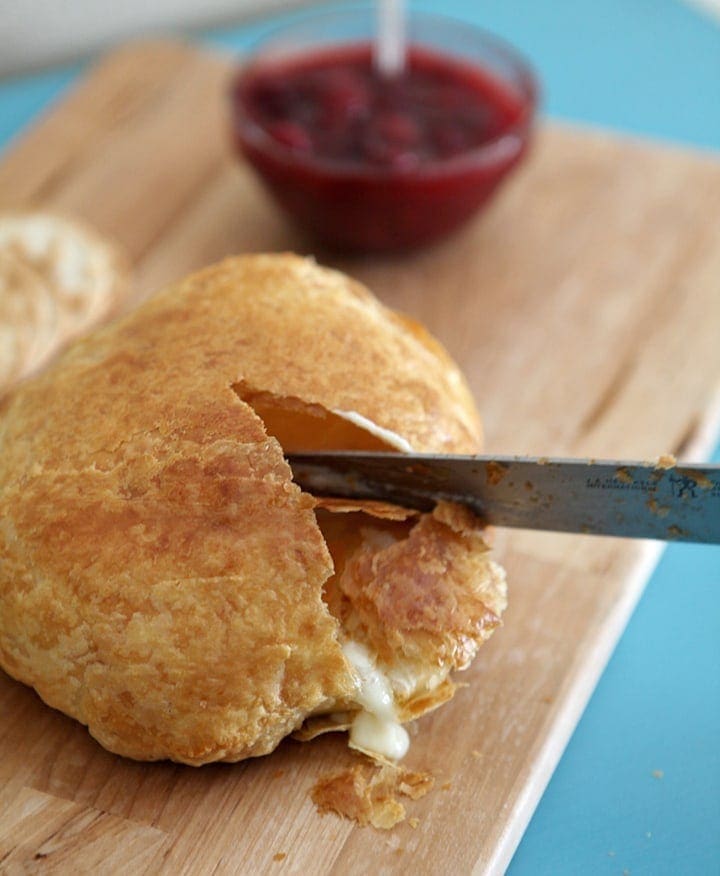 So I ran home and made my Cranberry Chutney, which was stupidly easy to make. As in… if you've got a saucepan and a stovetop and the ingredients, you can basically do this and do it easily.
You chill that goodness overnight, then you pull it out of the fridge with time in advance so it can come to room temperature. And you drizzle it over the Brie, wrapped tightly in Puff Pastry and baked until golden brown on the outside and gooey delicious on the inside.
And then you take the leftover chutney (because this makes a HUGE batch) and serve it alongside your holiday protein… because it's delish!


Thanksgiving is all about family, friends and delicious food. Luckily, the food blogging community is all about these things as well. To celebrate the holiday, Meghan from Cake 'n' Knife and Susannah from Feast + West are hosting Blogsgiving Dinner. And we've got a total of 20 awesome blogs sharing 52 recipes from all over the country.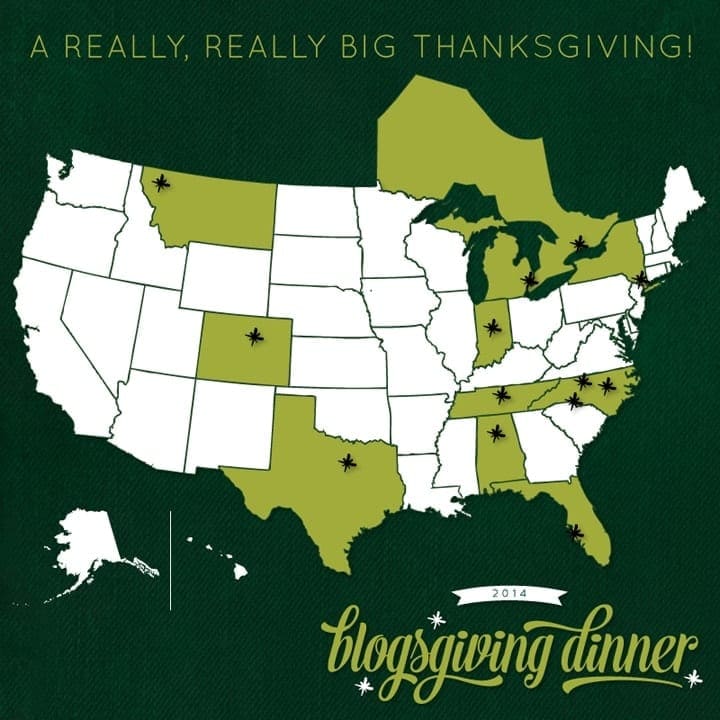 The idea behind our Blogsgiving Dinner is based on the old-fashioned progressive dinner party, in which you'd eat each course at a different guest's home. Each blogger is bringing one or more dishes to the party on Monday, Wednesday and Friday this week, so be sure to stop by each one and get some fabulous ideas for your own Thanksgiving meal.
Today's courses include cocktails, hors d'oeuvres and soups.
We'll be posting to social media with the hashtag #blogsgivingdinner. I hope y'all can join us!
And now… today's menu:
Blogsgiving Progressive Dinner Menu for Monday, November 10
Cocktails
Appetizers
Soups
… I mean, doesn't this all just sound divine, y'all? Which one of these recipes is the most intriguing to you?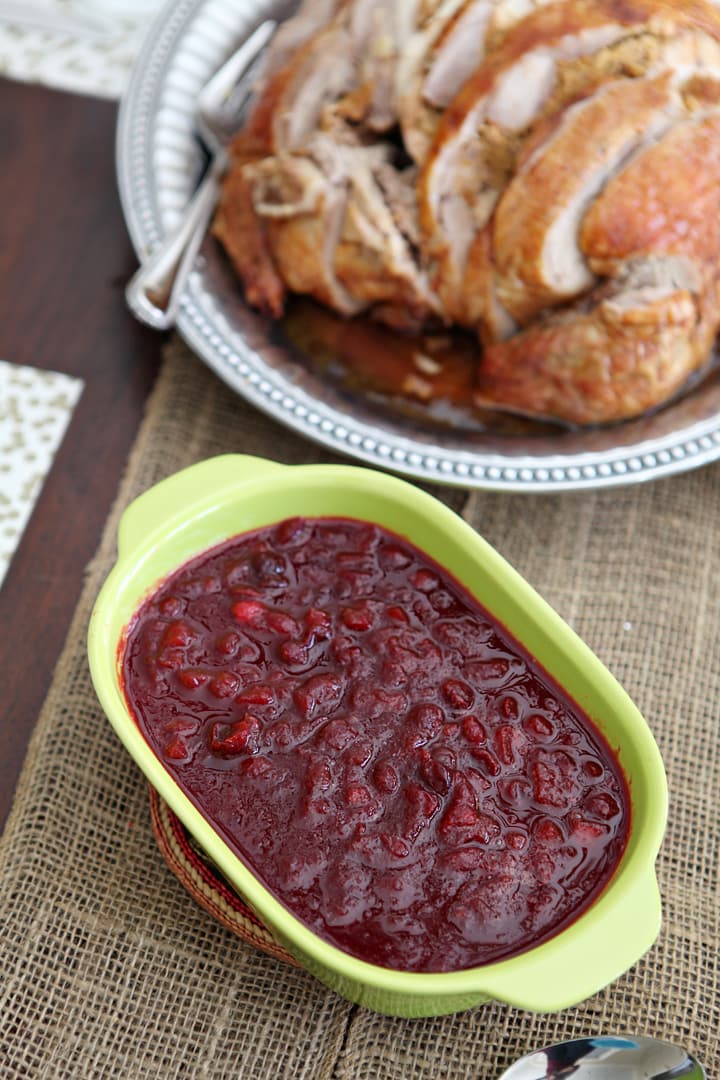 Baked Brie with Cranberry Chutney Essentials
The Speckled Palate participates in affiliate programs. As an Amazon Associate, I earn a commission from qualifying purchases. Please refer to my disclosure page for more information about these affiliate programs.
Here's how you can make my Baked Brie with Cranberry Chutney: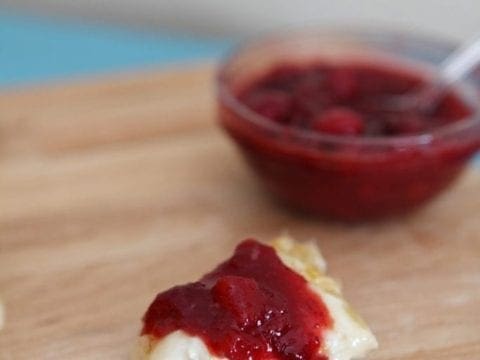 Yield:

12 servings
Baked Brie with Cranberry Chutney
Creamy, gooey Brie is baked inside Puff Pastry, then slathered with a tart homemade Cranberry Chutney to make the perfect Thanksgiving appetizer! And the chutney pairs well with your holiday entree, so be sure to use the additional chutney to serve with Thanksgiving dinner.
Ingredients
Cranberry Chutney
1 cup water
½ cup orange juice
½ cup honey
½ cup dark brown sugar
16 oz. fresh cranberries
2 Granny Smith Apples, peeled and diced into ½" cubes (about 1 cup)
½ cup apple cider vinegar
½ teaspoon ground cinnamon
¼ teaspoon allspice
¼ teaspoon ground ginger
Baked Brie
1 sheet of Puff Pastry, at room temperature (½ package)
13 oz. Brie Cheese
1 package of crackers
Instructions
Make the Cranberry Chutney (The Day Before)
In a medium saucepan over medium heat, pour in the water and orange juice, then dissolve the sugar and honey in the liquid as it heats.
Add the cranberries, apples, vinegar, cinnamon, allspice and ginger to the mix, bringing to a boil.
Lower the heat to a simmer, and cook until the cranberries have burst and the apples are soft.
Remove from the heat and transfer to a dish, spreading plastic wrap on the surface of the chutney so it does not form a film.
Refrigerate until the morning (or early afternoon) of your event, then remove from the refrigerator and bring to room temperature.
Make the Baked Brie (The Day Of)
Preheat the oven to 425°F. Line a baking sheet with parchment paper.
Wrap the Brie Cheese in the room temperature Puff Pastry sheet. (It should be pliable and easy to mold at this temperature.)
Place the Brie round on the baking sheet, and pop in the oven, baking for 20 minutes or until the Puff Pastry has browned and risen.
Let cool for 5-10 minutes, then serve with the Cranberry Chutney and crackers.
Nutrition Information:
Yield:
12
Serving Size:
1
Amount Per Serving:
Calories:

224
Total Fat:

10g
Saturated Fat:

6g
Trans Fat:

0g
Unsaturated Fat:

4g
Cholesterol:

31mg
Sodium:

207mg
Carbohydrates:

29g
Fiber:

2g
Sugar:

23g
Protein:

7g
Nutrition facts are an estimate and not guaranteed to be accurate.